The Langley Whale Center is where you can learn all about the orca, grey whales, and other whales that are in Puget Sound.  The museum is conveniently located in downtown Langley just steps from the beach.  The museum also offers useful information about the other sea life in the sound. In addition, the Whale Center will provide educational brochures and materials, a Lending Library, DVDs to watch, and a small gift shop to purchase whale books, DVDs, CDs, field guides, jewelry, and more.
The Langley Whale Center is a project of Orca Network, based on Whidbey Island, WA.  Orca Network is a 501(c)(3) non-profit organization dedicated to raising awareness of the whales of the Pacific Northwest, and the importance of providing them healthy and safe habitats.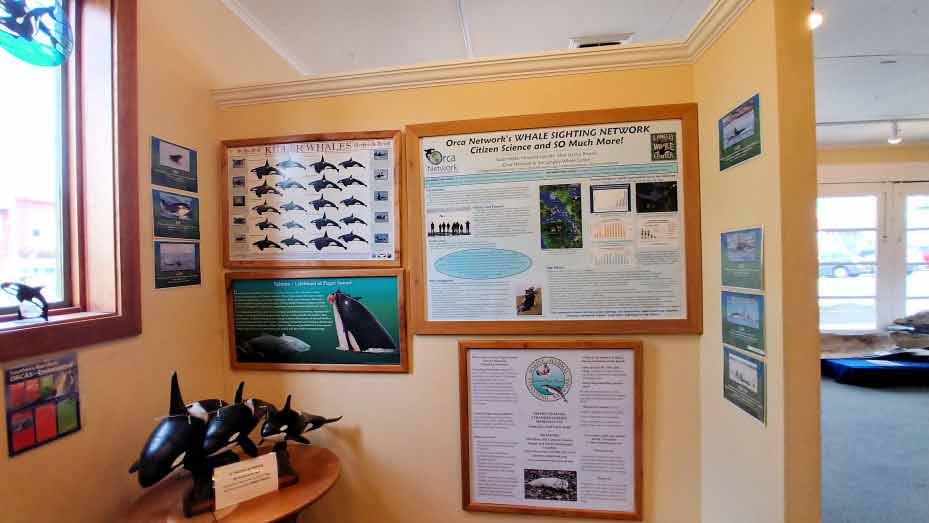 No Records Found
Sorry, no records were found. Please adjust your search criteria and try again.
Google Map Not Loaded
Sorry, unable to load Google Maps API.