The Trillium Community Forest has a complex of trails covering seven miles throughout more than 700 forested acres.  Trails range from narrow paths to old dirt roads to paved streets.  The story of how the region came together to save this from development is quite remarkable.  It was so late in the game that several streets had been paved and lots had already been drawn.  The paved streets make for a great vehicle-free bike riding location.
There are three entrances to the Forest, the map denotes the easiest to find, just off SR 525.
Please note that the area is closed to non-hunters during deer season.
Protection is a joint effort by the Whidbey Camano Land Trust, community, and Island County.
Learn more about the preservation efforts here…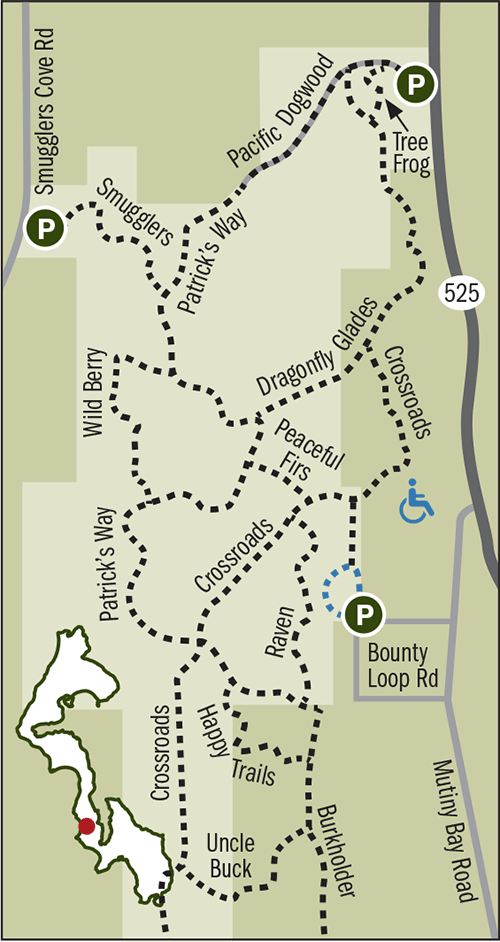 No Records Found
Sorry, no records were found. Please adjust your search criteria and try again.
Google Map Not Loaded
Sorry, unable to load Google Maps API.