Events for March 12, 2017
Day Navigation
All Day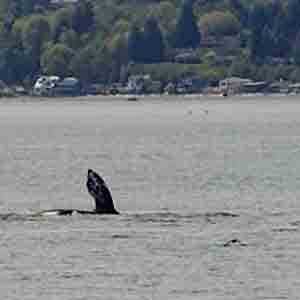 Enjoy a unique boating adventure with an unobstructed 360 degree view aboard the The Island Whaler. Captain Brett is your guide in Saratoga Passage in search of gray whales and orca along with other wildlife ranging from sea lions to eagles.
Find out more »
Tour the waters around Whidbey and Camano Island for our springtime visitors, the gray whales. The Mystic Sea departs from the Langley marina and offers both an indoor passenger space and an outdoor viewing area.
Find out more »
Ongoing
C.R.A.P. returns under the guidance of local artists Janet Pheifer and Buffy Cribbs. Their work will be featured with other Whidbey artists who use recycled and found objects to create fun and stimulating pieces of art. MAR. 3 – 12, 2017 Opening night reception MAR. 3, 2017 5:00-7:00 PM Free and open to the public
Find out more »
+ Export Events
Do you have an event you would like us to consider for our calendar? Please email the information along with images to info@whidbeycamanoislands.com.