Coupeville: Whidbey Island's Historic Town
Coupeville is Washington State's second-oldest community and much of downtown harkens back to an era of more than a century ago.  Hundred-year-old buildings that were once livery stables and barber shops are now wine tasting rooms and bookstores.  There are also restaurants and small shops all along Front Street.
Coupeville sits along the shores of Penn Cove.  The Coupeville wharf juts out into the water from Front Street.
The wharf's iconic red building is a must-visit spot in Coupeville.  The Island County Museum is a good place to learn about the Island's early history.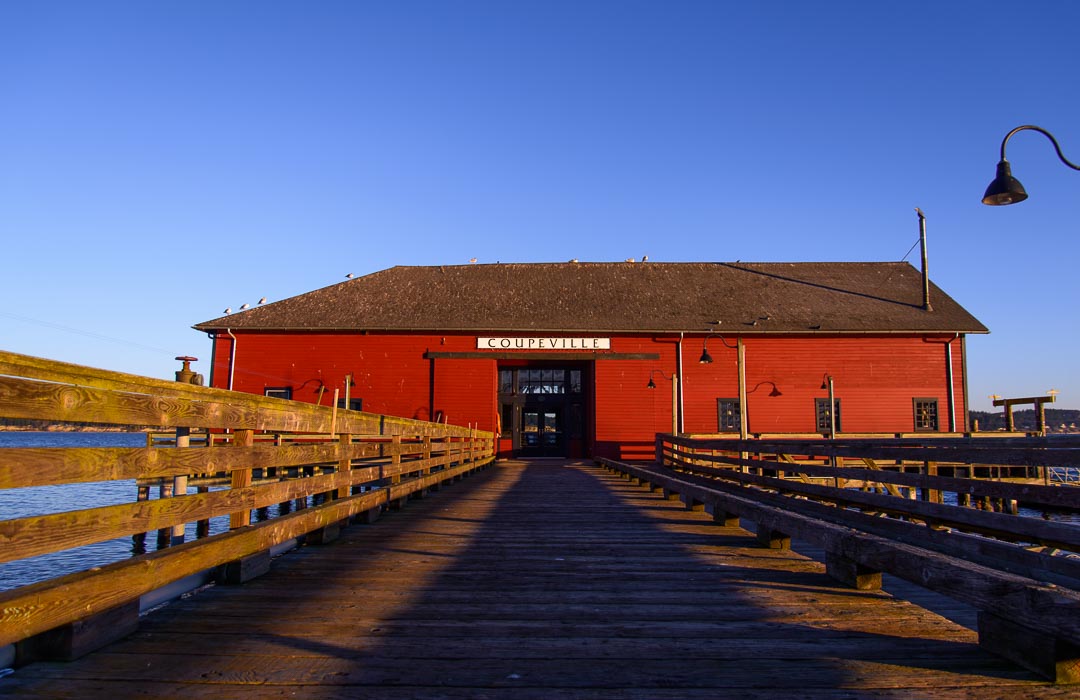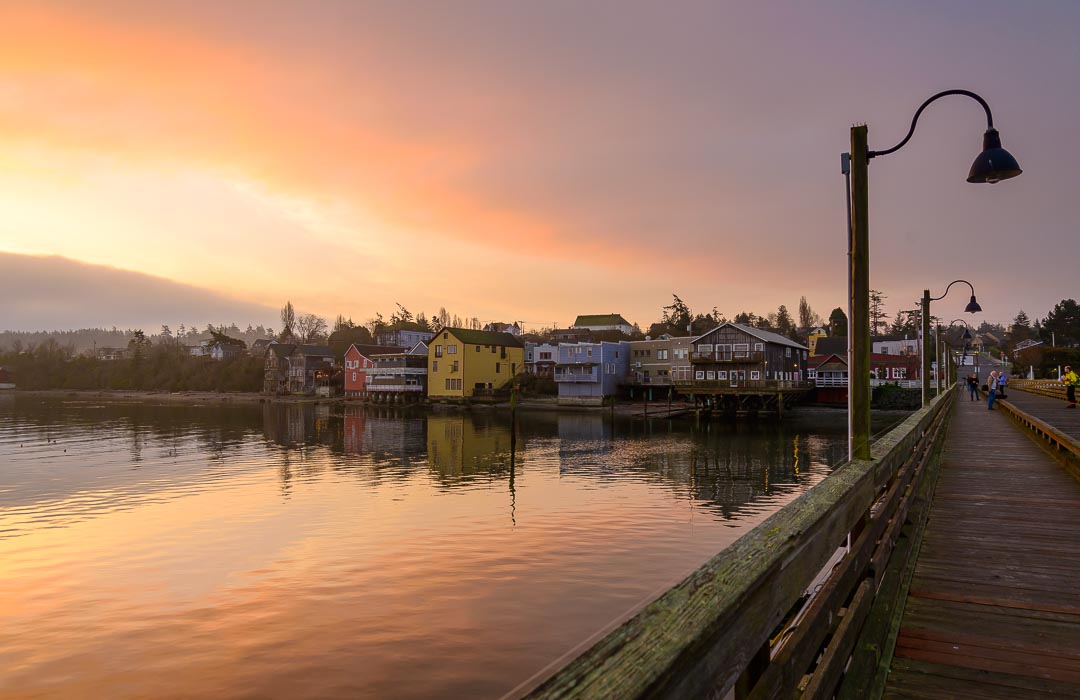 Coupeville's Historic Waterfront
Coupeville sits in the heart of "Ebey's Reserve."  Local residents and governments formed a partnership with the National Park Service to create the reserve—the first of its kind in the U.S.
The reserve helps preserve the rural and agricultural feel of Central Whidbey Island, including some homes that are among the oldest in the state.  The farms have been in some families for 100+ years and are still working farms today.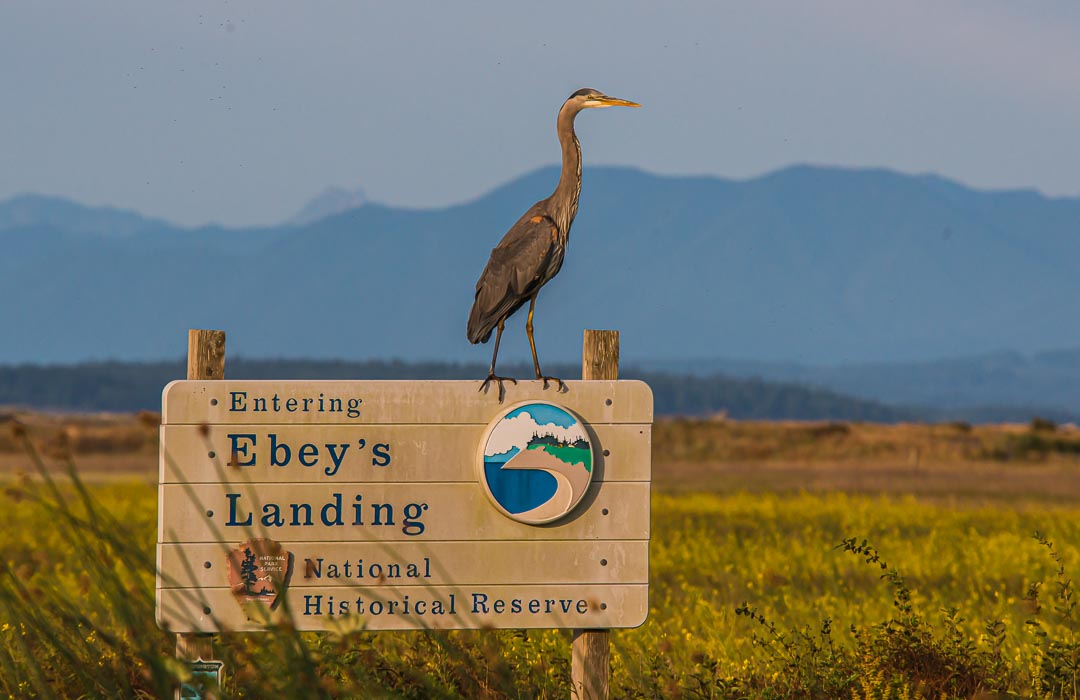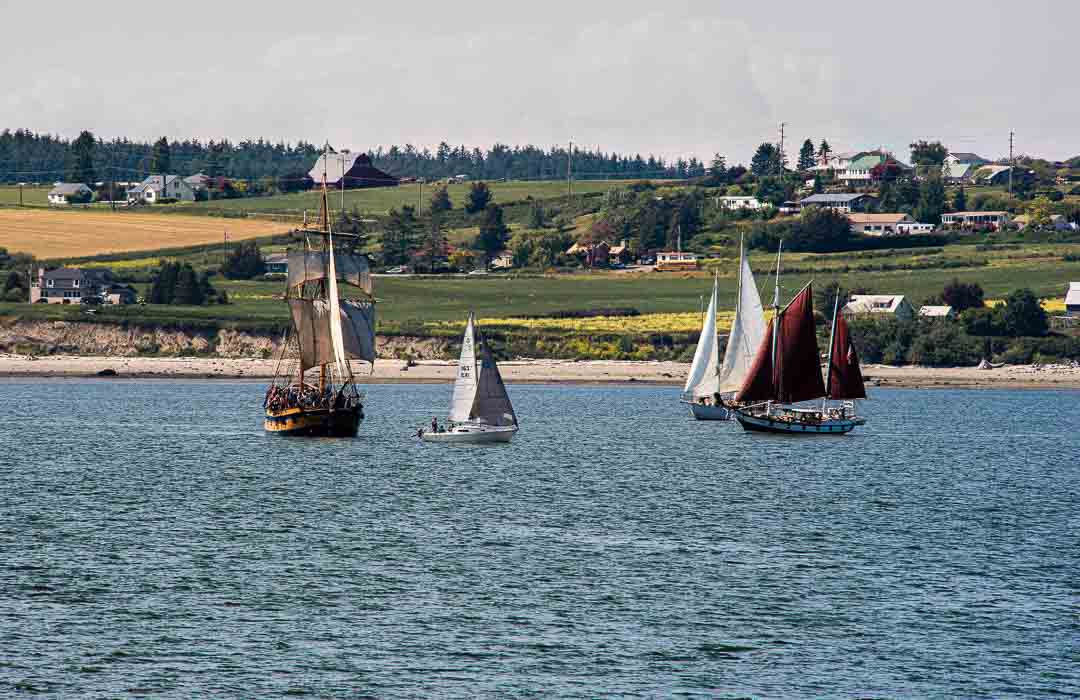 Sailing Ships on Penn Cove
Coupeville is home to many festivals.  Musselfest, held in March, celebrates Penn Cove Mussels, which are raised on rafts a few hundred yards from downtown Coupeville.
In addition, the Coupeville Arts Festival, held in August, is one of the Puget Sound region's oldest arts festivals.
Big crowds come for both events, so book hotel reservations early and make a long weekend of it.
The Coupeville Ferry takes you to Pt. Townsend, making Coupeville your jumping-off point for the Olympic Peninsula.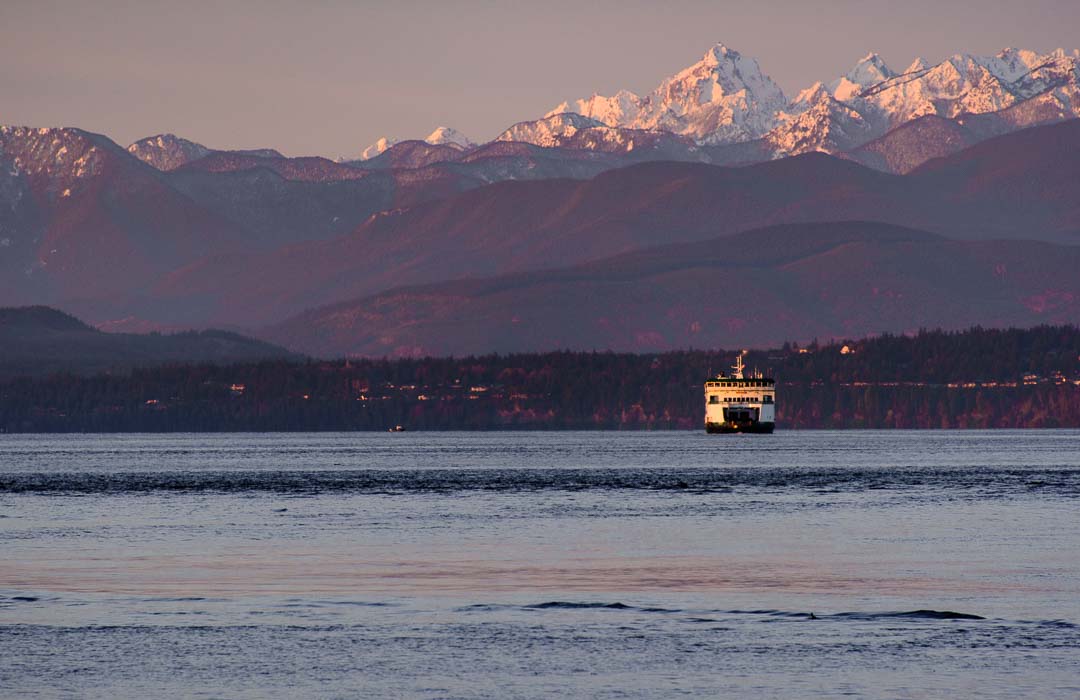 Coupeville Visitor Center...