Oak Harbor Veterans Day Parade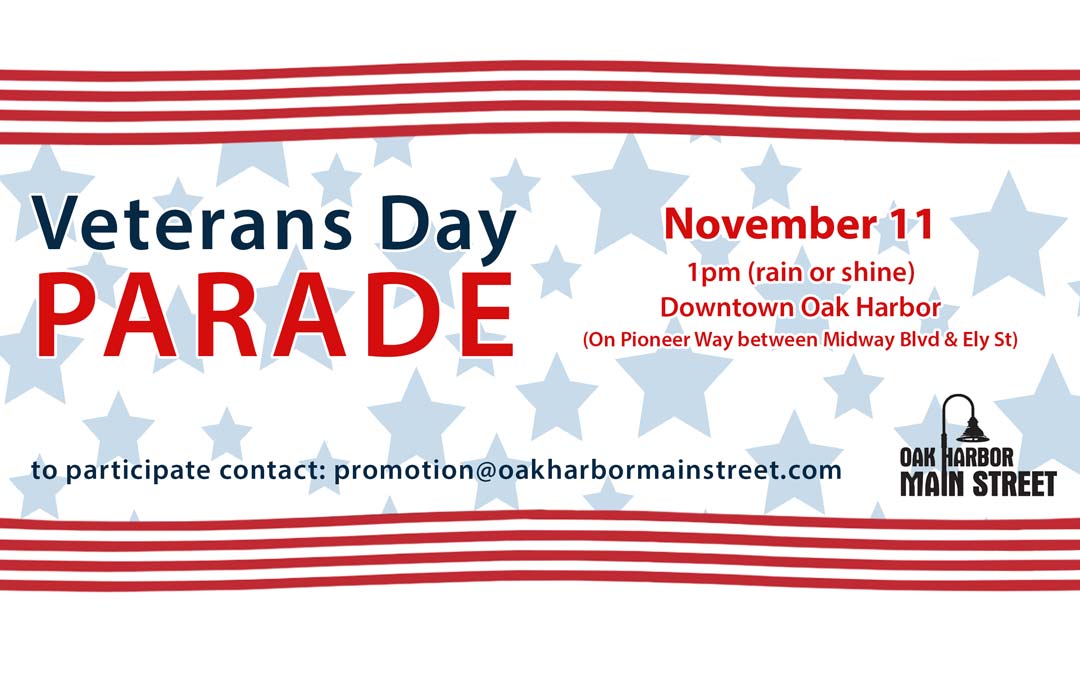 November 11, 2019 @ 1:00 pm
100 years ago, the America marked the end of World War I with the first Armistice Day.
Since 1954, it's known as Veterans Day, a day to salute all Americans who serve.
Join Oak Harbor in that salute with the annual parade downtown on Pioneer Way.
Also, be sure to attend the Veteran's Day Program at Oak Harbor High School at 11:00 a.m.
Related Events