Holiday Events
Activities and Shopping
2019
Noteworthy Events and Activities
Clinton Winter Market -
10 am - 4 pm  - Clinton - Clinton Community Hall - More than 20 vendors and crafts people can provide you with that unique Christmas gift.  Get photos with Santa between 11 am & 2 pm.  At 6pm Saturday is the Clinton holiday tree lighting. Also open Sunday, December 8.
Light Up Your Holidays - Camano/Stanwood
10 am - 10 pm - The day starts with crafts and Santa at "The Floyd" followed by the annual tree lighting between 3 pm & 5 pm and last is the "Ugly Sweater Pub Crawl" from 5 pm - 10 pm.
Holly Jolly Parade and Shop 'n Stroll - Langley
Noon  - Annual parade followed by shopping specials
The Greening of Coupeville -
4:00 p.m.  - Coupeville - Annual parade, tree lighting, and carols
Home For the Holidays - Downtown Oak Harbor
4:00 p.m.  - Things start at 4 pm with music.  At 5 pm there's the Santa Parade and tree lighting.  Afterwards, the little ones can visit with Santa.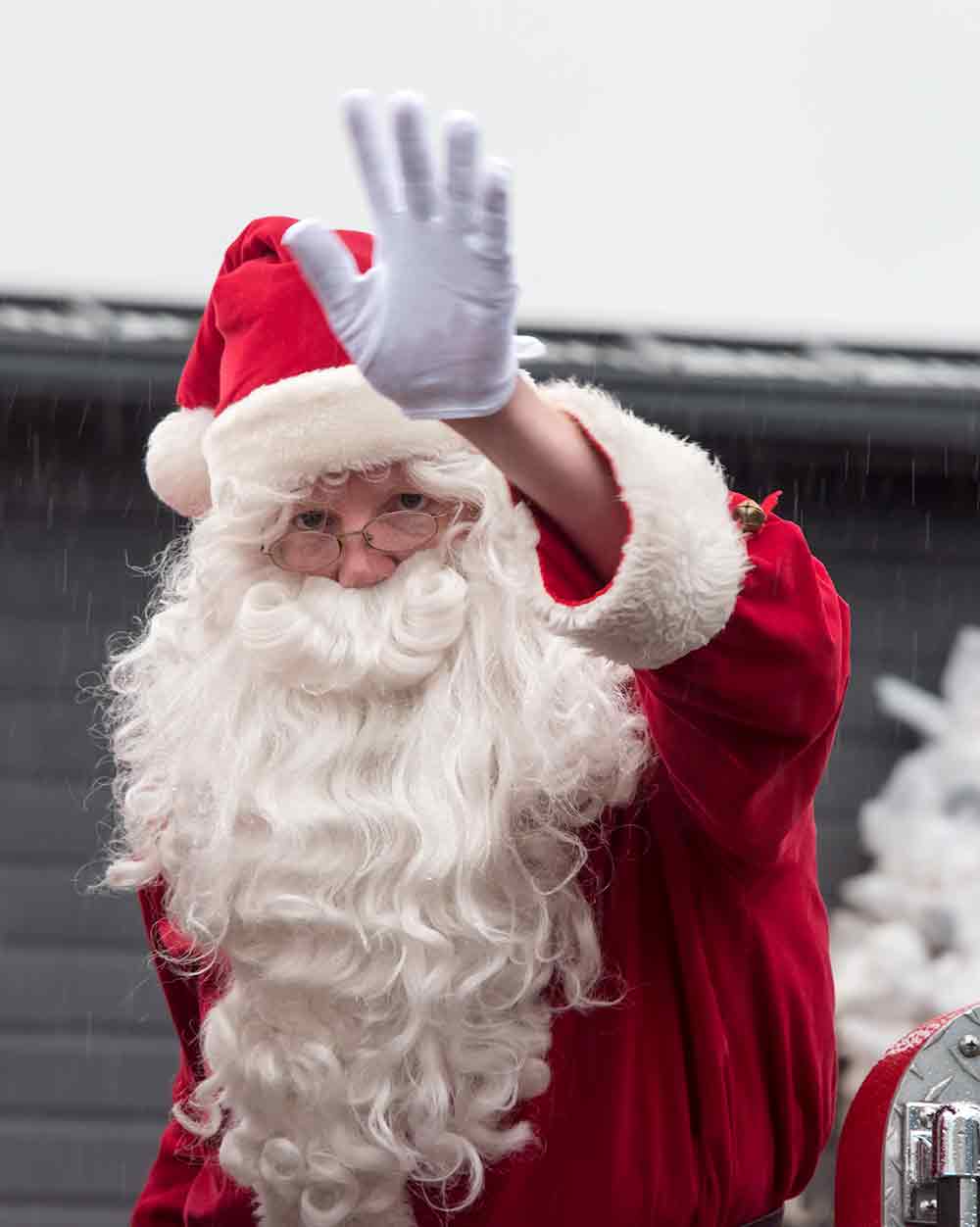 Santa at Langley's annual parade.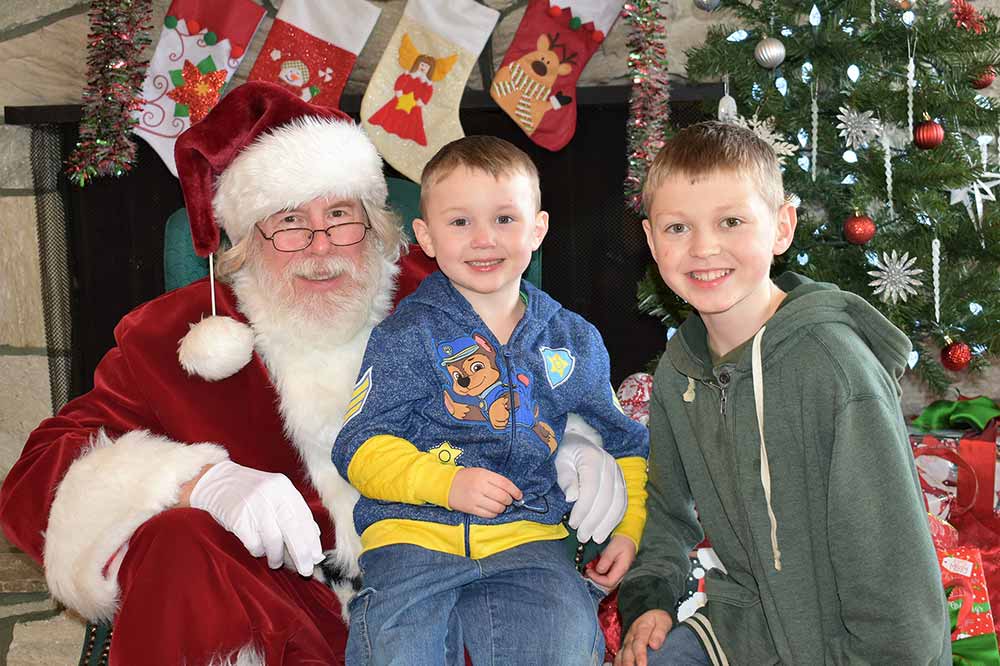 Clinton Winter Market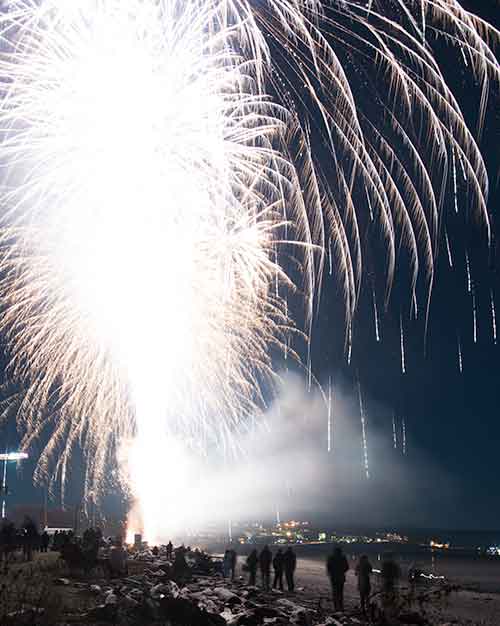 9 pm - Oak Harbor Bay
Celebrate "Out With the Old and In With the New" with fireworks in Oak Harbor.
It's a kid-friendly event with a 9 p.m. start!
Performances and Concerts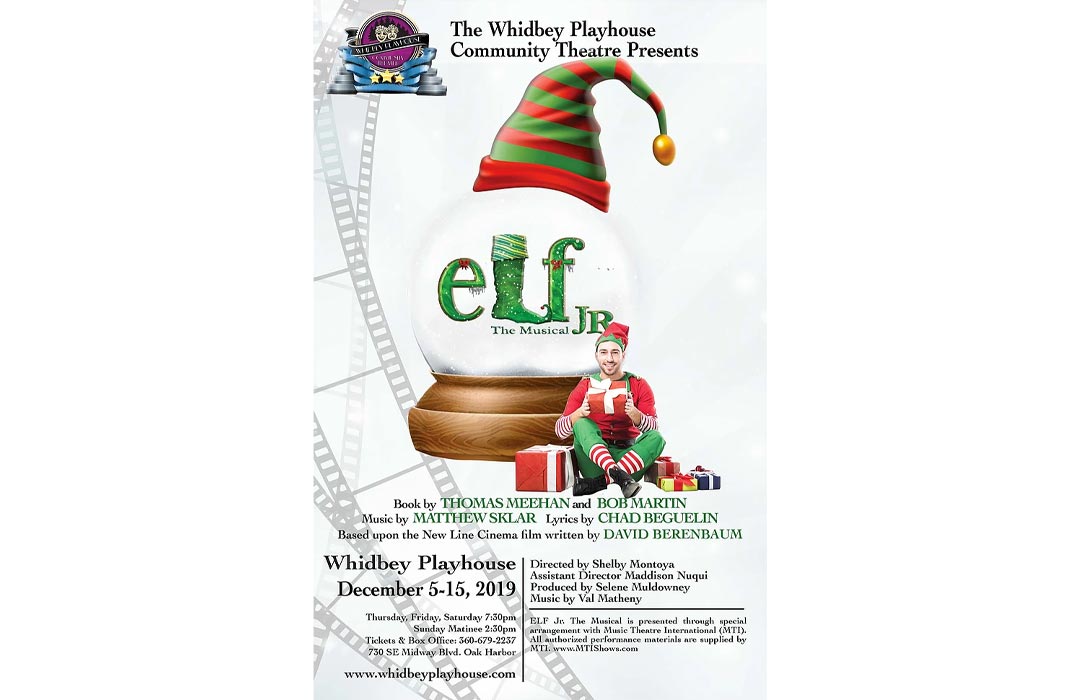 The adventures of "Buddy" the boy/man raised by elves.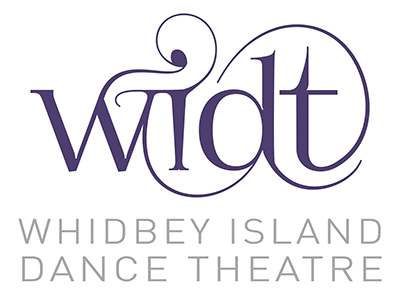 Whidbey Island Dance Theatre's annual Christmas Favorite is performed at the Langley High School Auditorium.
&gtDecember 13 - 7 pm - special ticket price.
>December 14 - 2 pm
>December 15 - 2 pm
>December 20 - 2 pm
>December 21 - 7 pm
>December 22 - 2 pm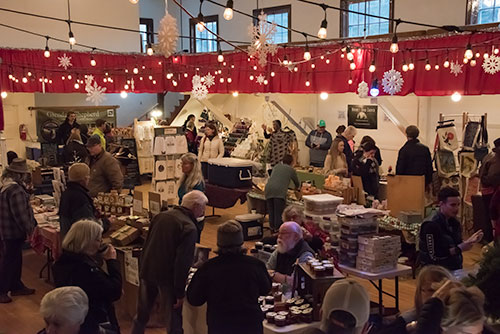 10:00 am - 2:00 pm
Bayview Hall becomes a holiday shopping dream with the annual market featuring crafts with a winter farmers market flair as well.  There are 30+ vendors with local food, art, and gifts.