By Lara Dunning
For centuries, mussels have made appearances on dinner tables all over the world. On Whidbey Island, Penn Cove mussels have been a staple since 1975 and up and down the island restaurants serve this delicacy, including other Penn Cove Shellfish products like Mediterranean mussels, Manila clams, and Kumamoto oysters.
But, what if you don't like mussels? Or, are reluctant to try one? I can relate, for that used to be me. When we'd go out to dinner, and a friend or family member would order mussels or clams, and all I could think of was how those shriveled little creatures spent their enter life stuck in one place filtering everything, the good and the bad, in the water. Nothing about trying one appealed to me.
That changed after a Penn Cove mussel farm tour.
---
The rafts and boats at Penn Cove Mussels.
Photo: Lara Dunning
An Eye-Opening Tour
As we cruise to the mussel farm one of the first things Tim Jones, the Farm Operations Manager, tells us is why Penn Cove's "unique hydrological and geographical features" make it one of the most prolific mussel growing areas on the West Coast.
"Due to our proximity to the Cascade Mountains and the shape of Penn Cove it captures all the snow melt and the fresh mountain river waters, along with all the minerals they contain," says Jones. "Those factors, combined with the sunshine we receive by the Olympic Mountain rain shadow, tend to turn Penn Cove into a bay of nutritious plankton soup to feed and grow our mussels and other shellfish."
When we arrive at the farm, which is a series of rafts with long dangling lines clustered with mussels, Tim easily jumps aboard and places some seedlings on his hands. These seedlings are collected naturally every spring. By the end of summer the lines are so dense they need to be thinned out. When that happens, around 150 mussels are put into special netting called a mussel sock. These socks hang on the lines with disc spacers to help support the weight of the growing mussels. Around 14 months later, when they are ready to harvest, clusters can weight up to 100 pounds.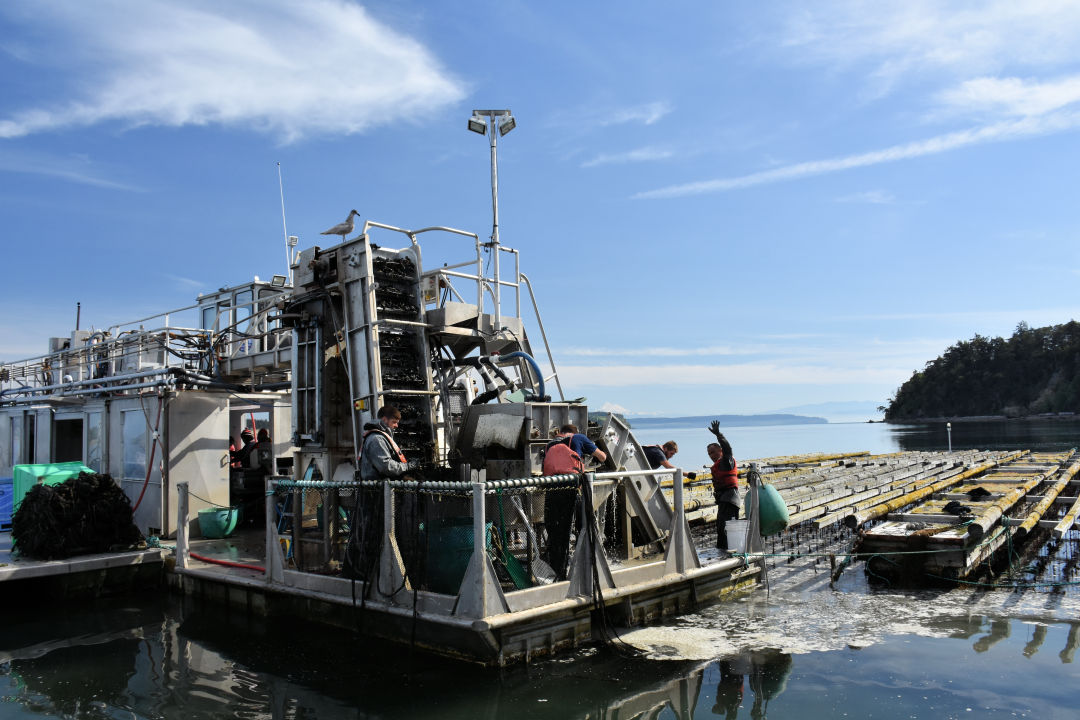 Harvesting mussels by pulling up ropes.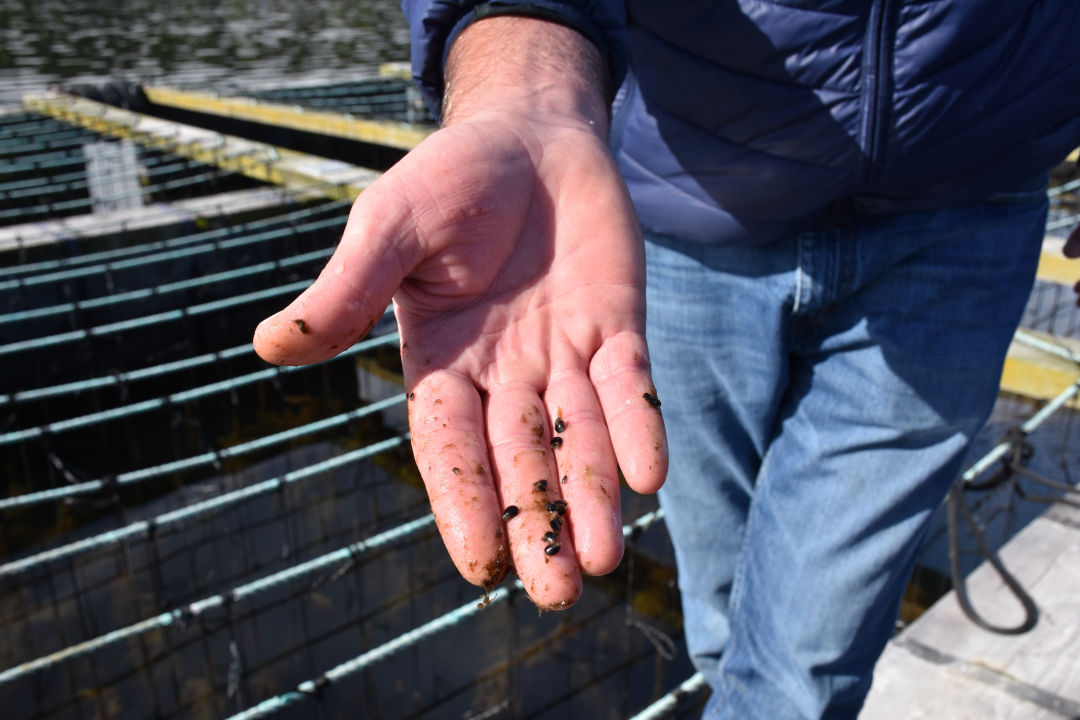 Mussel seedlings float until permanently attaching to something.
Five Fun Facts about Penn Cove Shellfish
Each raft has 900 to 2500 lines, and each line yields over 50 pounds of mussels.
Penn Cove Shellfish only harvests mussels after an order is placed.
Because of the nutrient-rich waters in Penn Cove, no feed or fertilizer is required.
Orange colored mussels are female. White colored mussels are male.
Penn Cove Shellfish, LLC. is the largest mussel farm in the United States.
To Taste or Not To Taste
After our tour, I find myself staring at a bowl of Penn Cove mussels with a white wine broth at a luncheon at Dancing Fish Vineyards. Having avoided eating mussels my entire life, I could easily decline. I inch a little closer and my head whirls with everything I learned. How could I not try one? I scrape a mussel away from its shell, soak it in the broth and then plop it into my mouth. Sweet and fleshy – a combo I didn't expect. I continue the ritual of scraping and soaking, and before I knew it, I'd eaten every single one.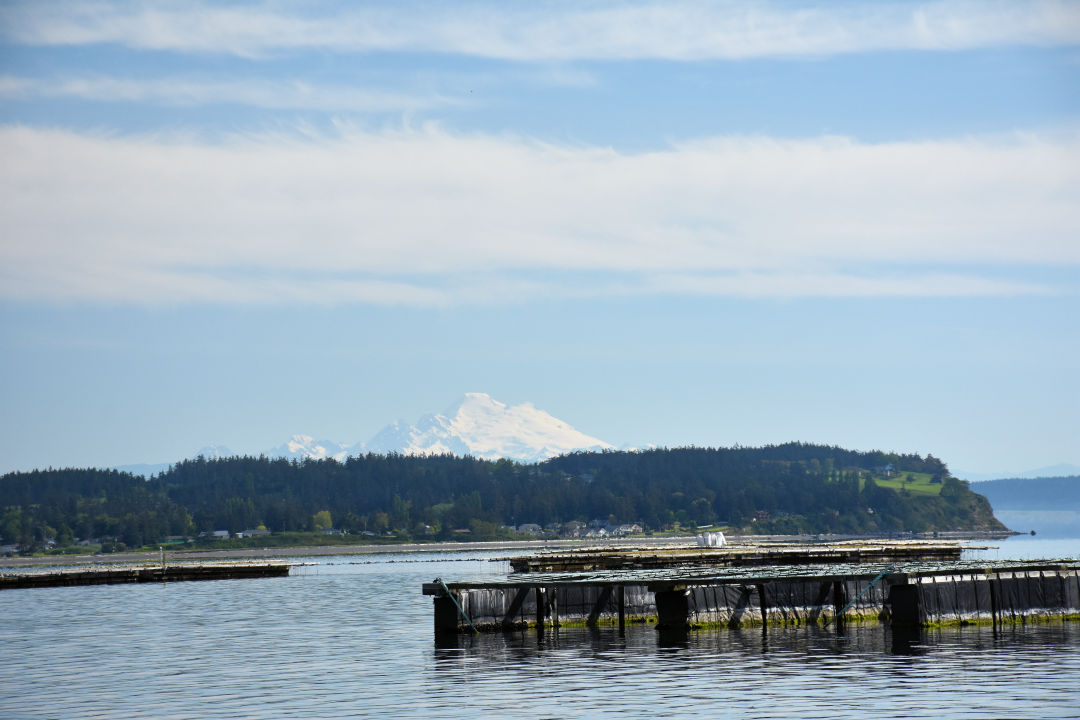 Mt. Baker and the mussel rafts.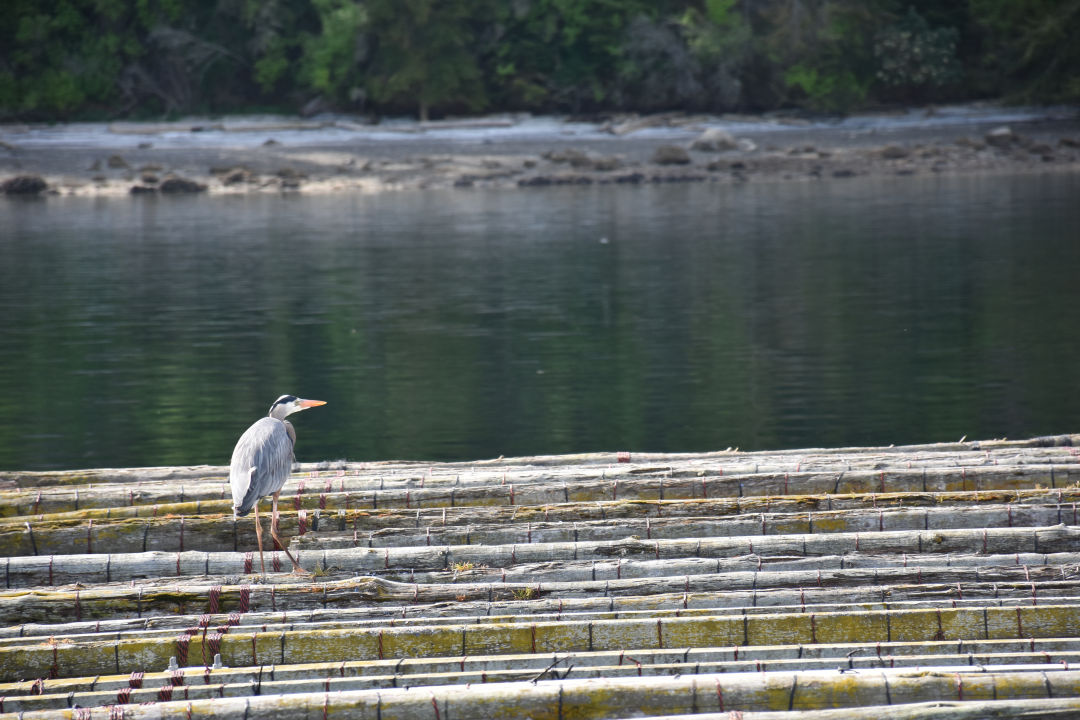 Heron find the rafts useful.
Make Plans to Join a Tour
Once a year, Penn Cove Shellfish gives mussel farm tours during the Penn Cove Musselfest in Coupeville, Washington. Purchase a $10 at the Coupeville Rec Hall, and meet the boat at the Coupeville Wharf. The mussel festival takes place the first weekend of March (in 2019, March 2 and 3) and hosts other events like mussel chowder tastings, mussel cooking demonstrations, and a mussel eating competition.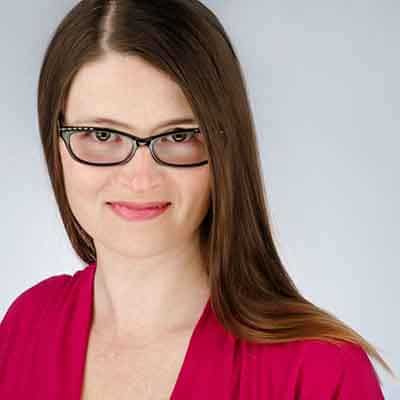 About the Author: Lara Dunning has a serious passion for small towns, history, food and light adventure. She has more than 100 published travel articles, and on Small Town Washington & Beyond she shares her stories about small town traveling.