Oak Harbor
Whidbey Island's Fun Family City
Oak Harbor, is Whidbey Island's "small city," and the largest community on the island.  It combines the charm of a small community with the convenience of a city.  A great place to start your visit is the historic downtown, which is filled with restaurants and shops.  Other restaurants are just a block or two away from the main street.
Oak Harbor has large family-friendly motels, and numerous casual restaurants that makes the town the perfect basecamp for a family exploration of Puget Sound.
The town is centrally located for day trips to places like, the rest of Whidbey Island to the south, Deception Pass State Park and Anacortes to the north, Pt. Townsend to the West and LaConner and Camano Island to the east.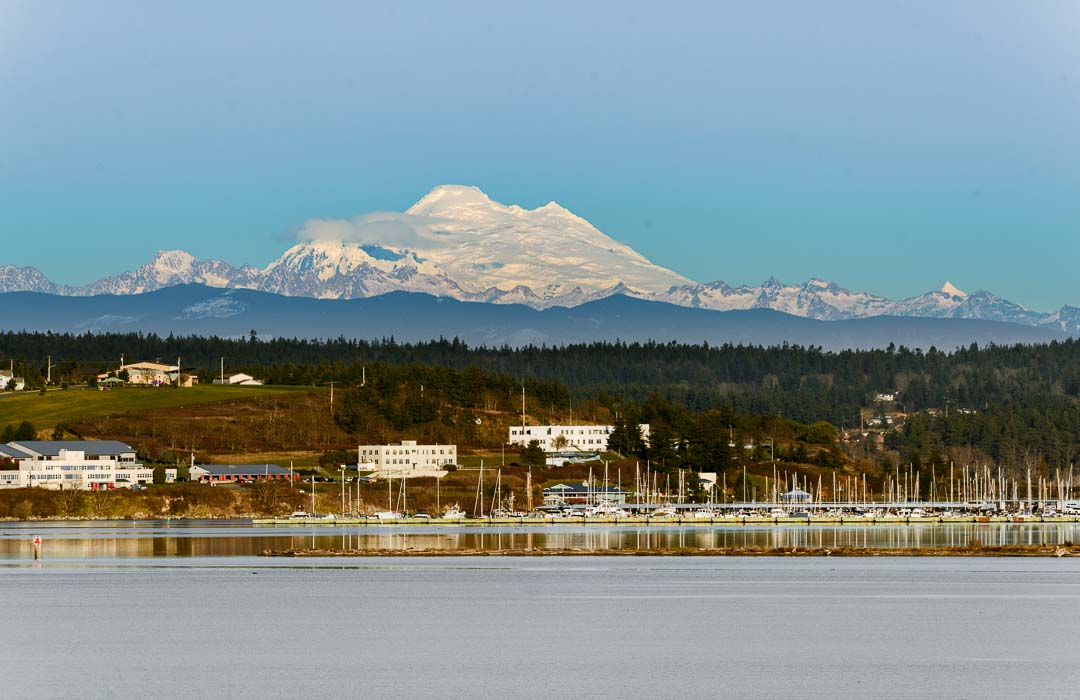 Mt. Baker looms over the Marina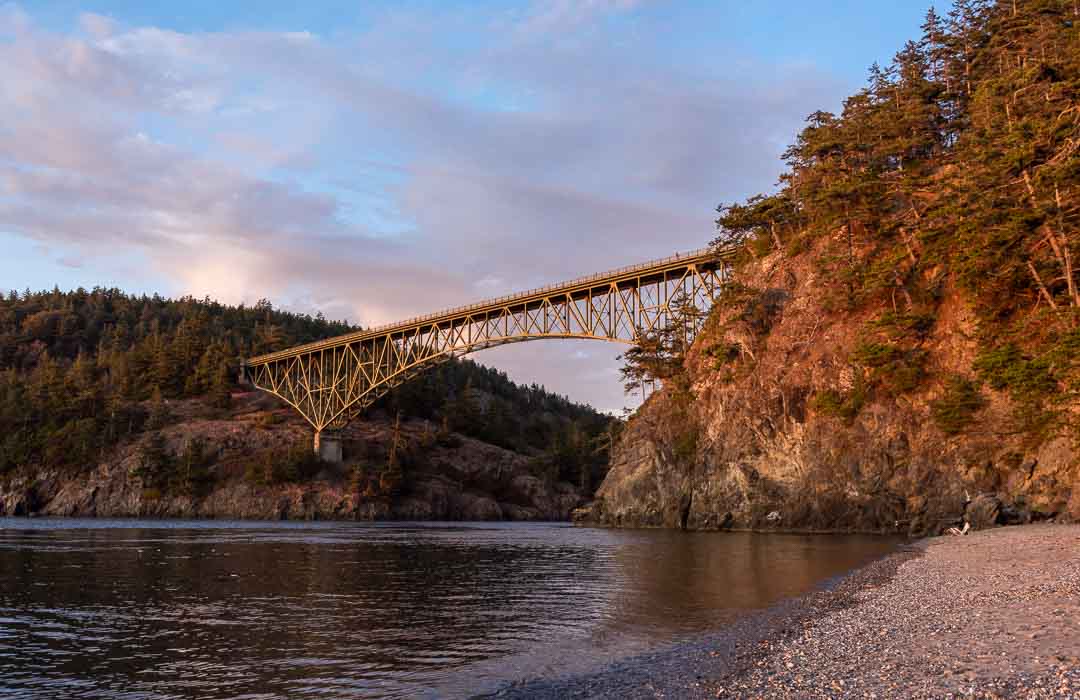 Deception Pass Near Oak Harbor
With a marina in town and a second a few miles north at Cornet Bay, Oak Harbor is also a great spot for boating.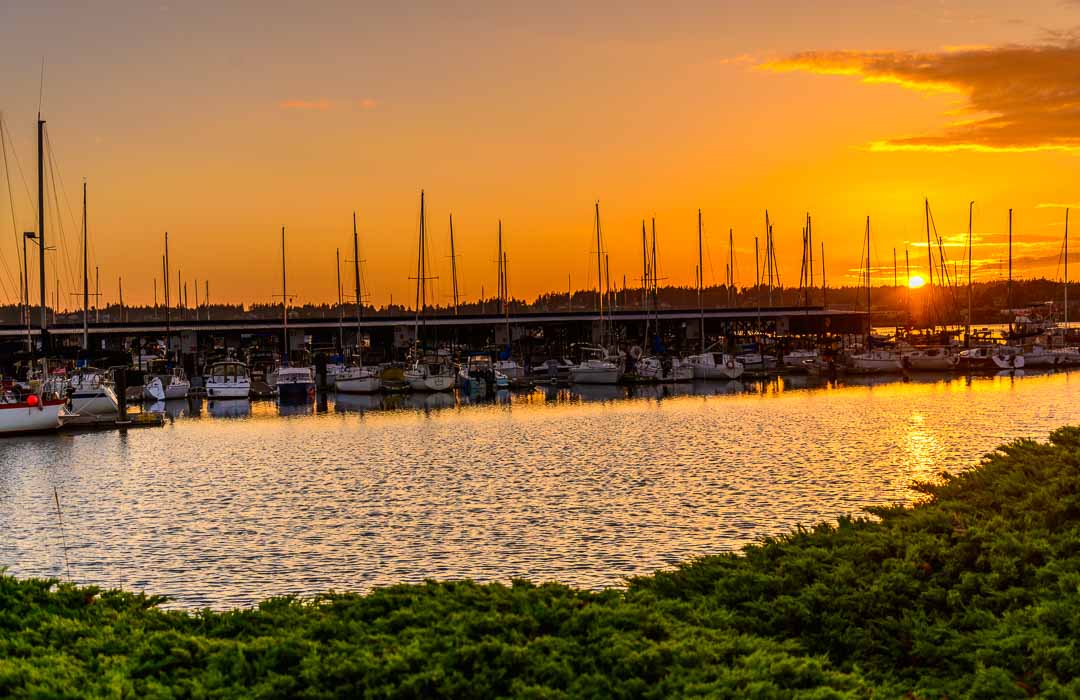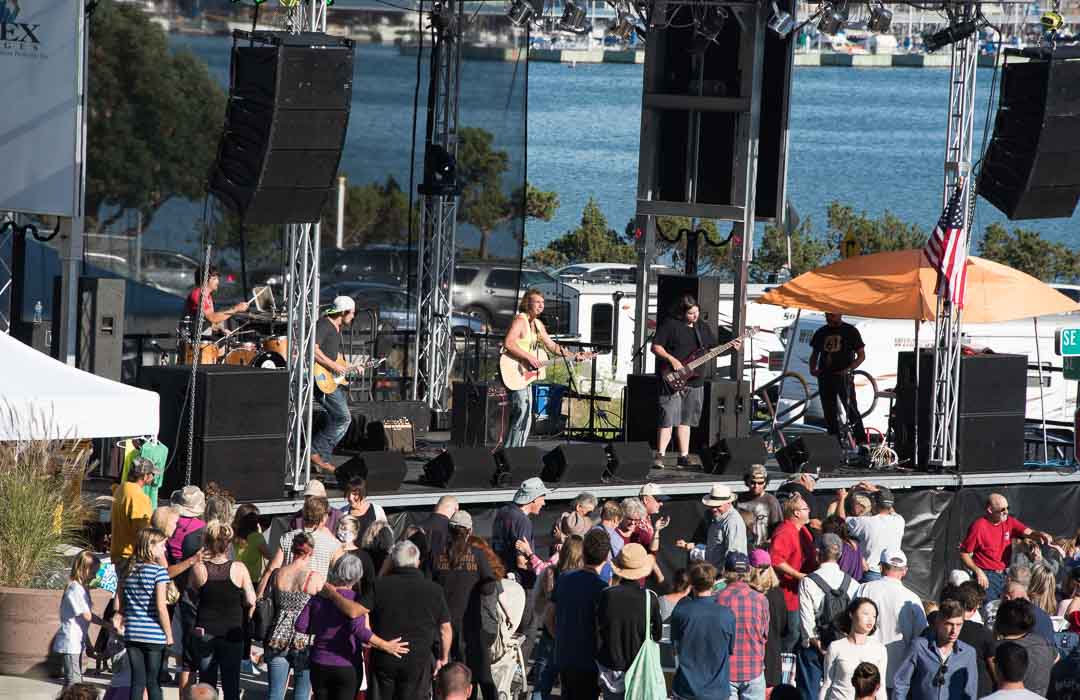 Oak Harbor Music Festival
You'll often see jets overhead along with men and women in uniform.  Oak Harbor is proud of its military heritage and its association with nearby NAS Whidbey Island.
The PBY Museum is a great way to learn more about the island's naval history.
Major festivals such as the 3-day Labor Day Weekend Oak Harbor music festival, Holland Happening Parade & Festival, Oak Harbor's Old Fashioned 4th, and others, make for great reasons to visit Oak Harbor.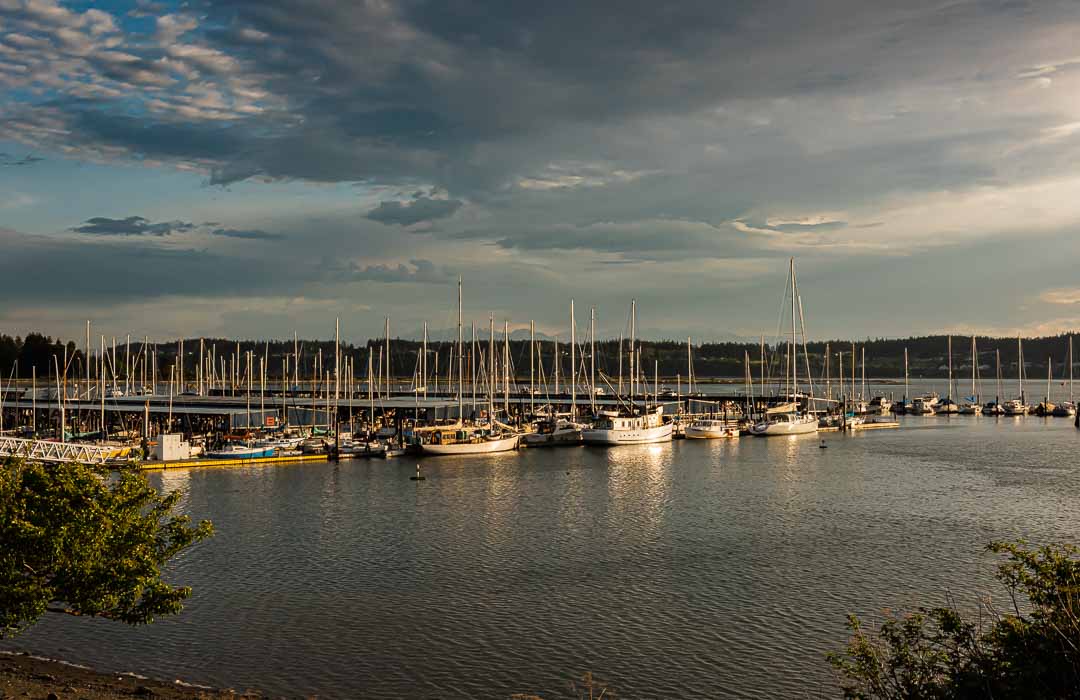 Oak Harbor Visitor Center...