Gigi has some
stories to tell.

by Lara Dunning

I'm standing under the long wing of an amphibious aircraft named "Gerral's Girl" and pondering the wartime stories I've heard about WWII. They've included espionage, sunken ships, and on-the-front battles, but I can't recall one about a PBY-5A Catalina.
"Gerral's Girl," lovingly called Gigi, has a prominent spot across the street from the PBY-Naval Air Museum in Oak Harbor, WA, and she has some stories to tell.
The tale of the PBY-5A Catalina and how it transformed Oak Harbor into a WWII Navy Seaplane Base is just one of the things I discovered on a visit to the PBY-Naval Air Museum. I also learned the museum and its many historical displays bring to the surface the stories of the U.S. Navy, the community of Oak Harbor, and the Naval Air Station Whidbey Island.
Gigi was first assigned to Oak Harbor's Seaplane Base in 1943.
Built 1943

Consolidated Aircraft Corporation – San Diego

Tours

Two tours Alaska's Aleutian Islands

Roles

Rescue ~ Patrol Bomber ~ Among the first equipped with radar

Arrived Downtown Oak Harbor

Approximately 2:30 a.m. – January 25, 2015
The PBY-5A Catalina – The Floating Boat
At the museum, I had the pleasure of meeting Wil Shellenberger, the President of the PBY Memorial Foundation. As we toured the outside exhibit, which also included a U.S. Army truck used in the Vietnam and Korean War, a replica of an aircraft carrier they want to use to demonstrate the complete cycle of launching and landing, and a restored U.S. Navy staff vehicle, Wil told me that plans are in the works for a feasibility study for a new building site.
"We want to build a hanger style museum, where we can restore all of Gigi's components back to her WWII configuration," said Shellenberger. "Right now, everything here is exposed to the elements."
At 104 feet, the PBY-5A Catalina's wingspan, almost half the wingspan of a Boeing 747-8, demands a lot of space. And, in storage are items to restore Gigi like a nose turret and side blisters.
At this point, you might be wondering what PBY stands for ‒ P-Patrol, B-Bomber, Y-Consolidated (manufacturer).
Throughout the war, PBY crews were instrumental in locating Axis forces and played a pivotal role in locating the German battleship Bismarck, the Japanese fleet at Midway, and rescued men from the USS Indianapolis.
A typical PBY crew consisted of 8 men: a pilot, copilot, radioman, navigator, flight engineer, two gunners, and a bombardier/nose gunner. They did over-the-water patrolling, search and rescue, and hunted for submarines. The two features that made this type of aircraft such an integral part of WWII was its long patrol range of 2,500 miles and its ability to carry up to 9,600 lbs. It could also drop 4,000 lbs. of bombs, depth charges or torpedoes and painted black it could fly at night undetected. Even though it had no insulation and was fitted with the bare necessities, the PBY held up very well in inclement weather, hence, its use in the Aleutian Campaign.
With wings clipped, Gigi was towed into place after
midnight through the streets of Oak Harbor.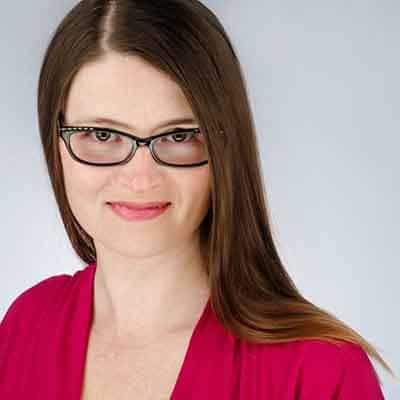 About the Author: Lara Dunning has a serious passion for small towns, history, food and light adventure. She has over 100 published travel articles, and on Small Town Washington & Beyond she shares her stories about small town traveling.