Whidbey Island Grown Week
September 27 to October 6, 2019
Whidbey Island Grown Week is a 10-day celebration of local products, services, and experiences.
Today's small farmers are passionate about what they do.  After all, their work is meant to be shared.  And, at the end of the growing season, Whidbey Island's farming community wants to share with you their food, and their community.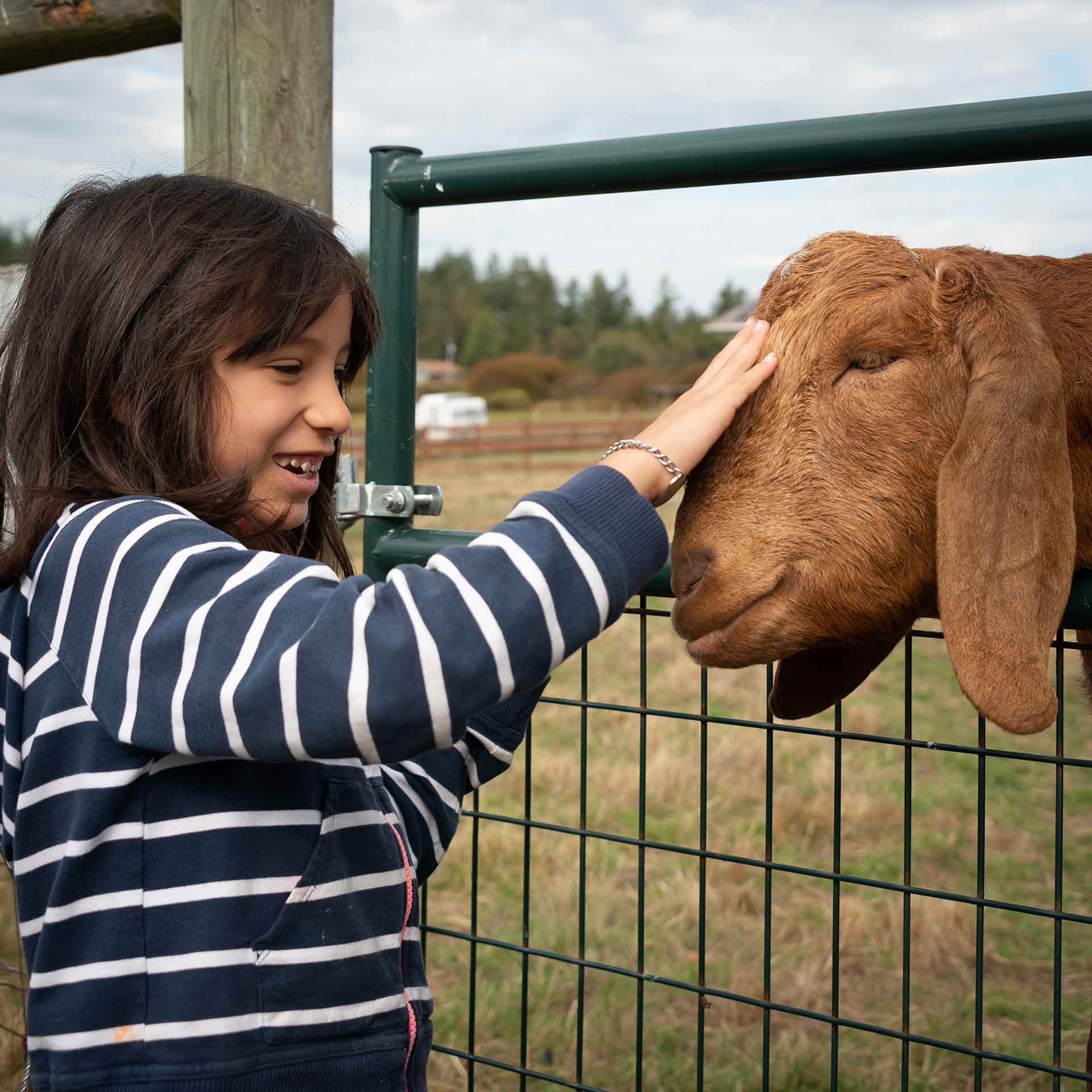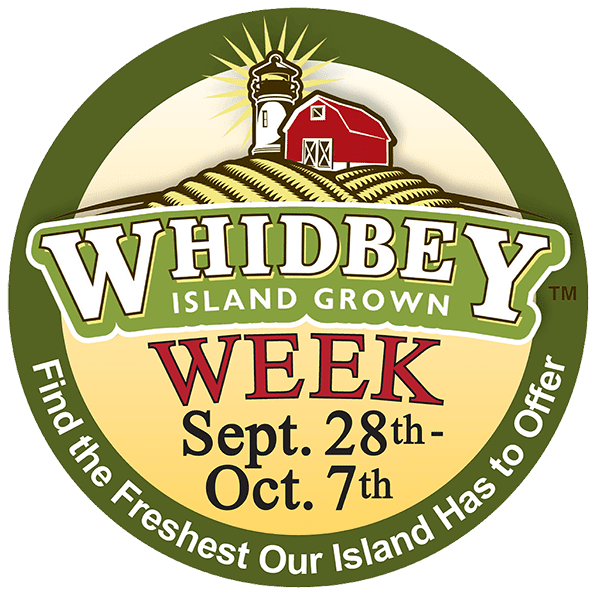 Please note that these are the 2018 events, which will give you an idea of what to expect in 2019.  The 2019 events will be announced sometime in the summer.
September 29 - Farm Tour
This free self-guided tour of the farms of central Whidbey Island will show you the wide variety of farms on the island, and some great scenery, too.
Each participating farm will identify a best management practice and demonstration.  Signage will explain crops, drip irrigation, manure management, mulching, rain gardens, rain water collection, and seasonal high tunnels.
Also, there will be a free children's activity booklet, with a recognition for completing the book.
Download the map as a pdf...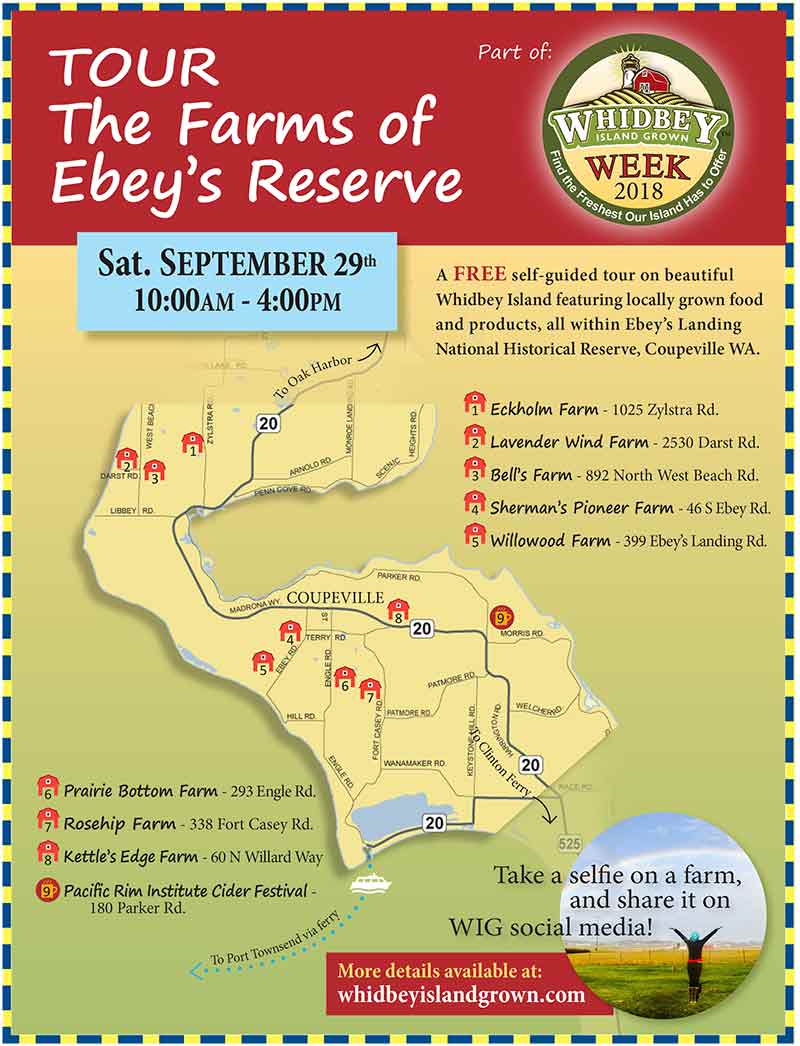 September 29 - Cider Festival
Taste ciders from different NW cideries, enjoy delicious food from local vendors, learn about cider making and if you need your apple tree identified by an expert, bring an apple or two along.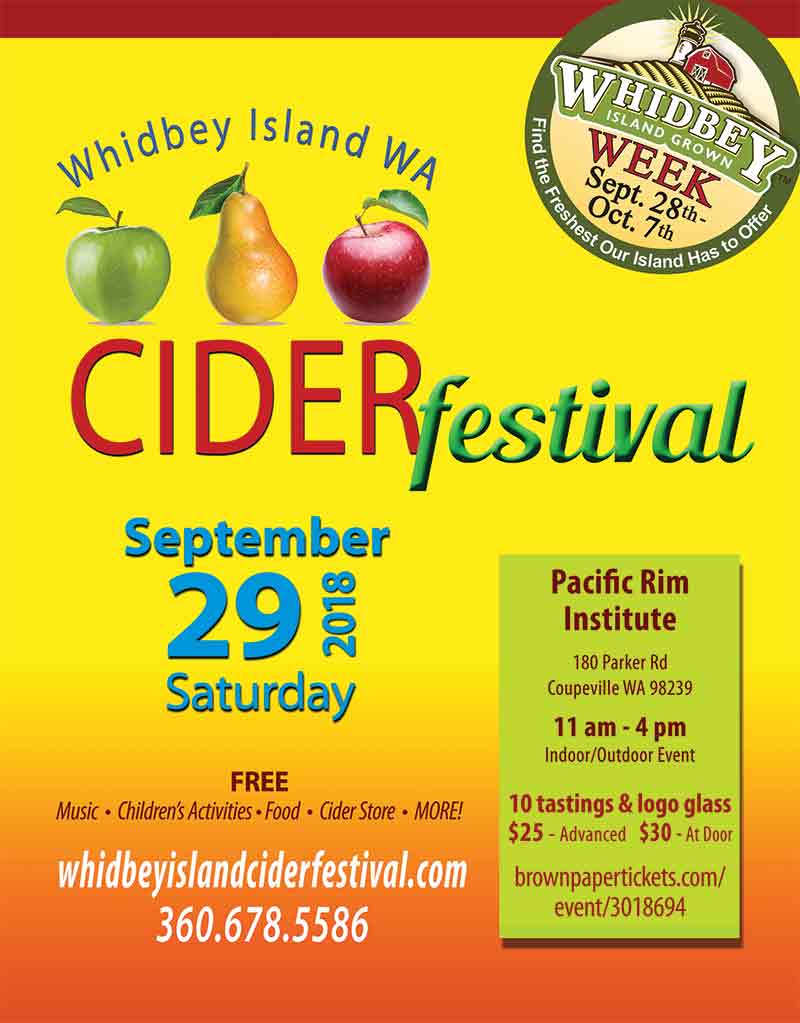 September 29 - Whidbey Island Product Sample Day!
Goose Community Grocer
14485 SR-525, Bayview
10 am – 2 pm
Sample delicious sweet and savory food items made on Whidbey Island. There's something for everyone! During Whidbey Island Grown Week, the Goose will have a special display showcasing locally produced food items for one-stop local shopping!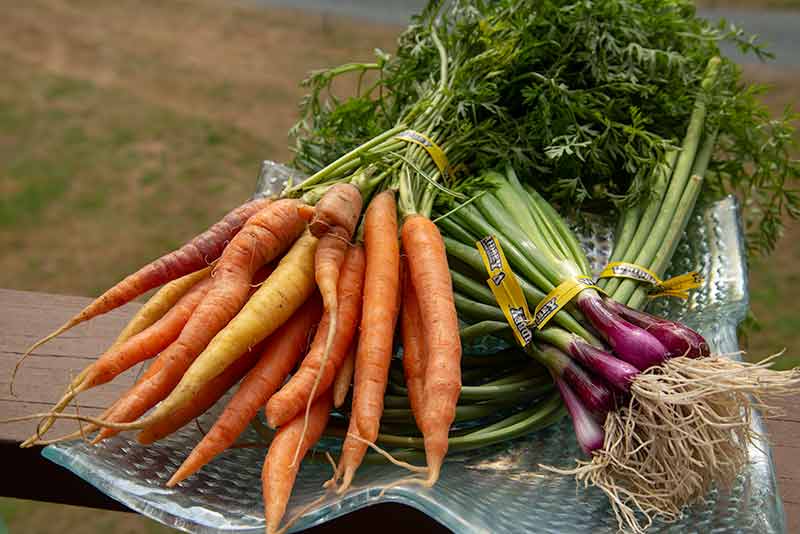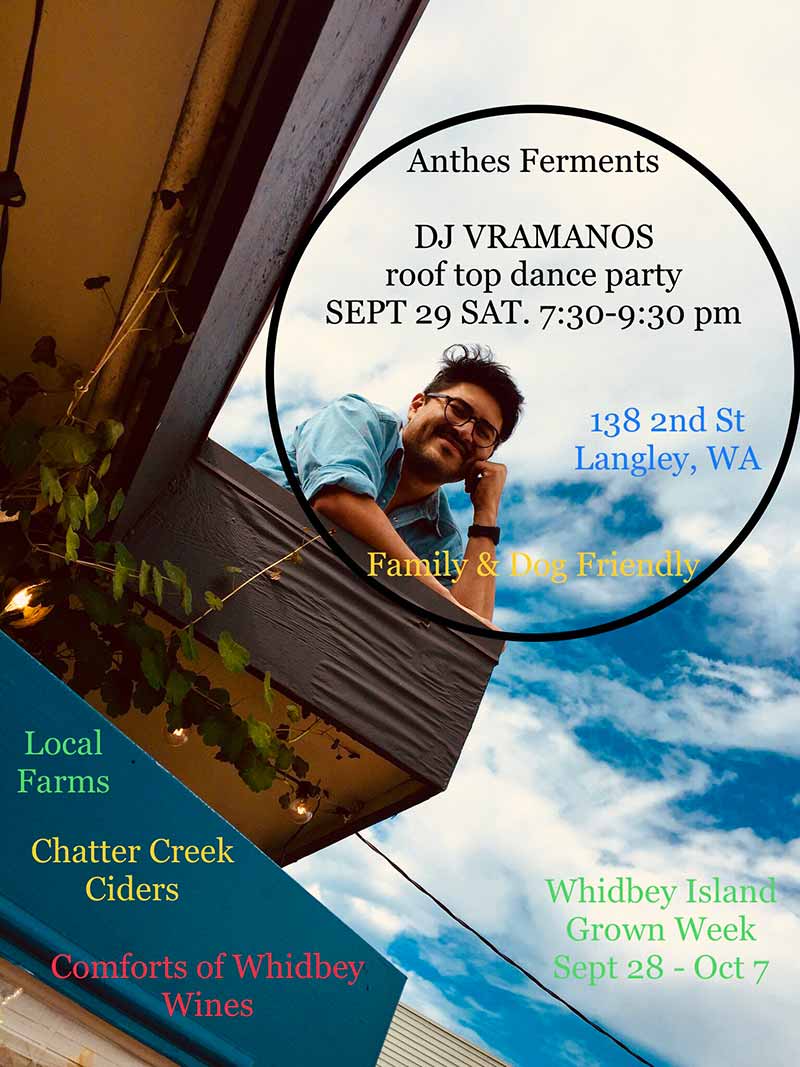 September 30 - Harvest Faire - Greenbank Farm
Noon to 5:00 p.m.
Celebrate the best of Whidbey Island's farming heritage and community at Greenbank Farm's Harvest Faire, featuring festivities for the whole family. The event will showcase home-grown produce, flowers, arts, and crafts from local farmers and vendors.
Artists from the Artworks Gallery will be doing demonstrations of henna techniques, weaving and more.
Plus, enjoy food trucks, antique cars, wine, live music, storytelling and more, all on the pastoral grounds of Greenbank Farm--one of the last remaining heritage farms on the island. Organized by the merchants of Greenbank Farm and the Port of Coupeville.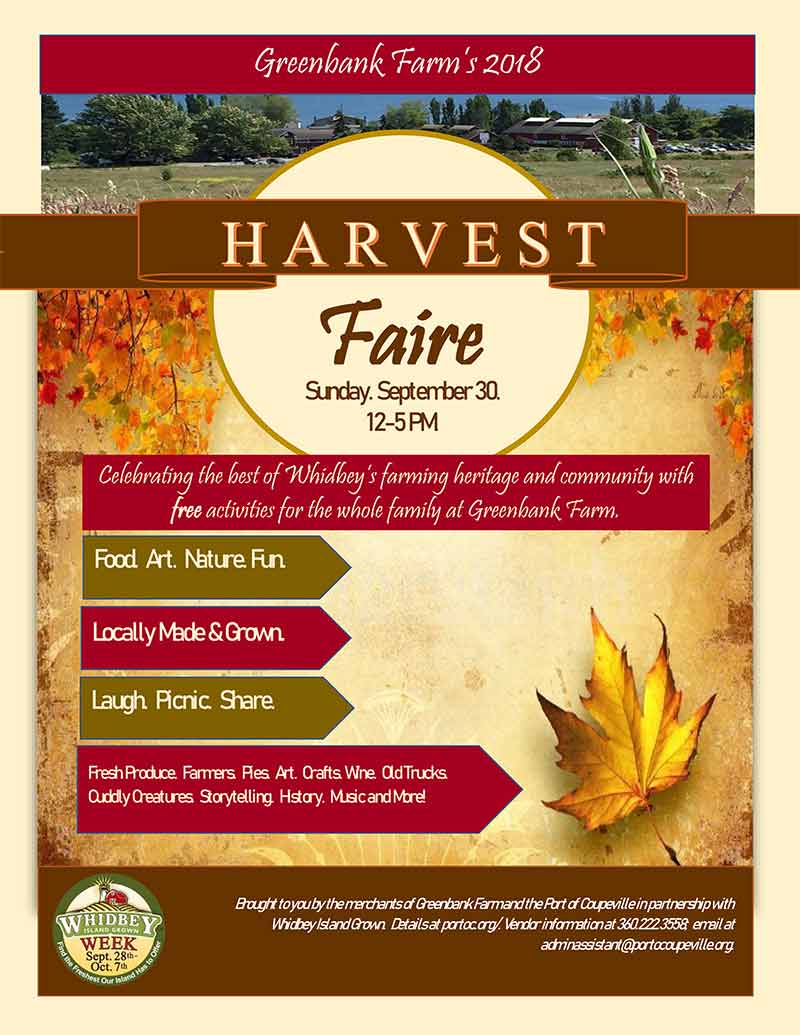 September 30 - Farm Chef Collaborative Dinner - Orchard Kitchen and Foxtail Farm
4:45 p.m. to 8:00 p.m.
When the chefs tour the farm, only good things can happen.  When it ends in dinner, only great things can happen.  Join the Orchard Kitchen's Vincent Natress as he joins up with Stephen and Amy Williams of Foxtail Farms for a tour of the farm.  Then it's time to head back to the Orchard Kitchen for dinner with wine pairings!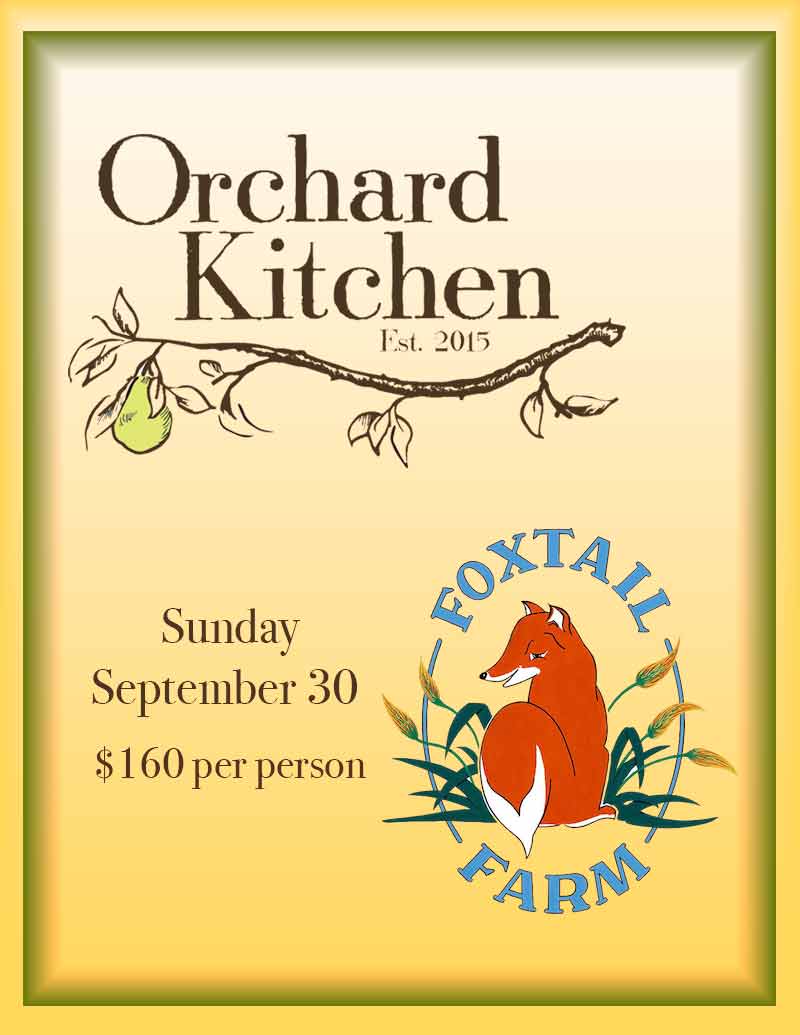 All Week - The Braeburn - Langley
This Langley favorite restaurant is pairing with Deep Harvest Farm and will be featuring their produce all week in some hearty comfort cuisine of Whidbey: Roasted root vegetable gratin paired with a harvest salad each day for lunch.  The exact feature will vary depending on the day.
They will also be highlighting the farm's vegetables as well as Willowood Farm's produce in their daily Veggie Hash (a mix of fresh greens and roasted roots sautéed and topped with cage free eggs and served with Oystercatcher toast) and in their daily soups.
Location: 197 D 2nd Street, Langley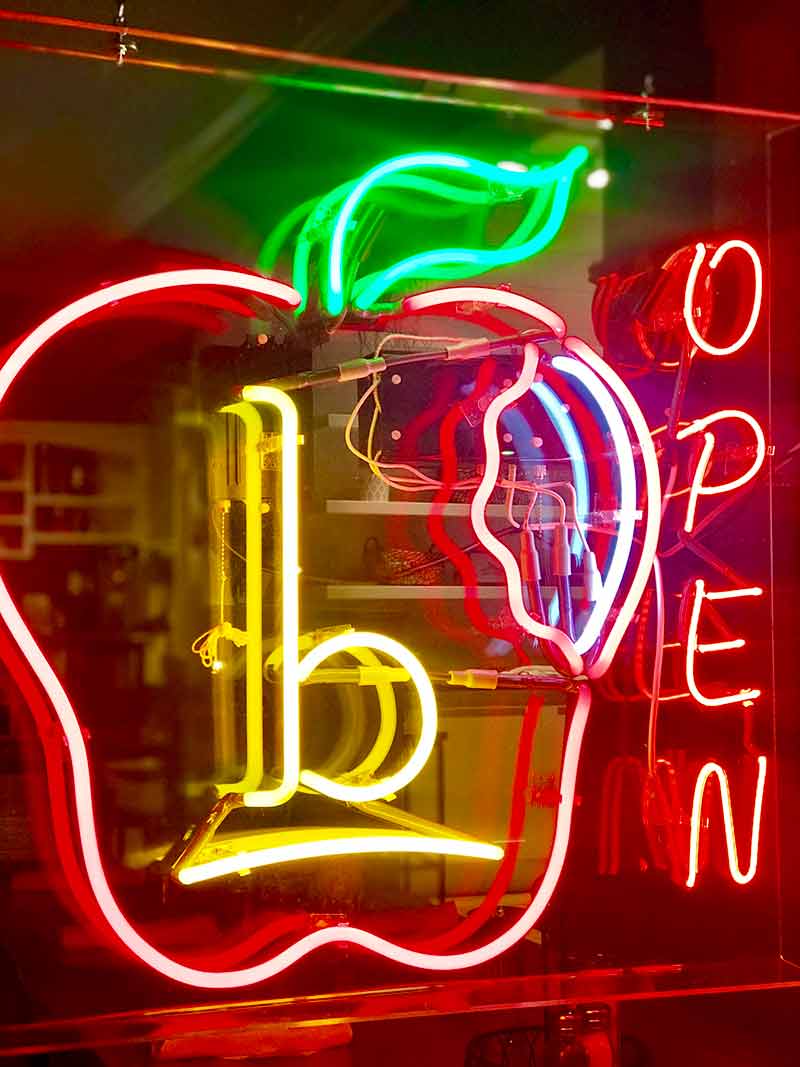 October 4 - Slow Foods Whidbey - Sausage Making Demonstration - Deer Lagoon Grange
5:30 to 8:00 p.m.
Chef George Petrich will demonstrate how to make Beer Brats sausages from A to Z. He'll feature pork ground from 3 Sisters Family Farm in Coupeville. He will provide tasting samples and recipes so you can make this at home.  George attended Seattle Culinary Academy and worked at the fabulous Herbfarm in Woodinville, followed by a job with Link Lab Artisan Meats in Seattle.  Beer and cider will be available for purchase.   RSVP with Kathy Floyd at [email protected].
Cost is $15 for members and $20.00 for non-members.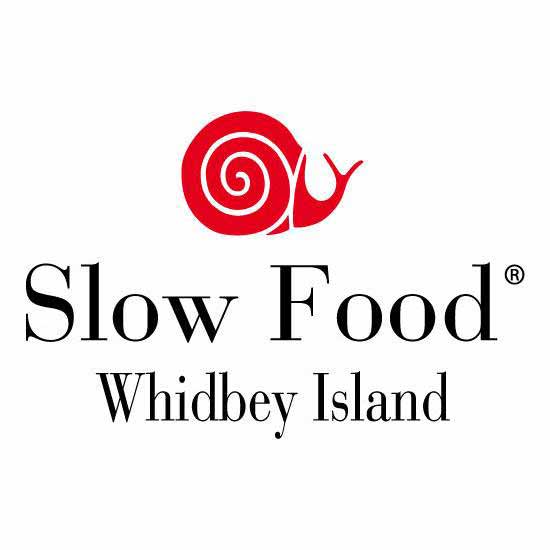 October 6 & 7 - Cycling Progressive Tour of the Maxwelton Valley
Spoiled Dog Winery, Venture Out Nursery, the Organic Farm School and Whidbey Island Distillery have partnered to offer a passport tour and tasting, with a drawing for prizes for those who complete all stops. Extra chances to win will be given for those who cycle the tour, rather than drive it. The winery will be harvesting pinot noir grapes and hold a Harvest Winemaker Dinner on Saturday.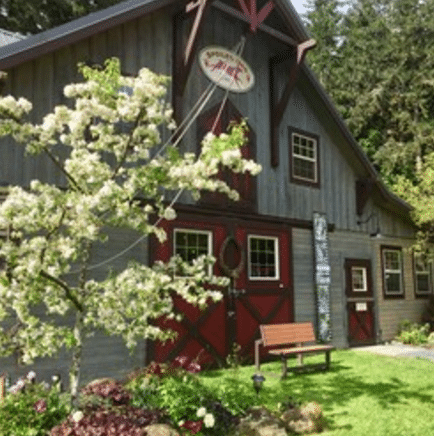 October 7 - Grape Harvest at Spoiled Dog Winery
Join in picking the estate-grown pinot noir grapes. Bring your own shears and come ready to have a good time. This event is family friendly.