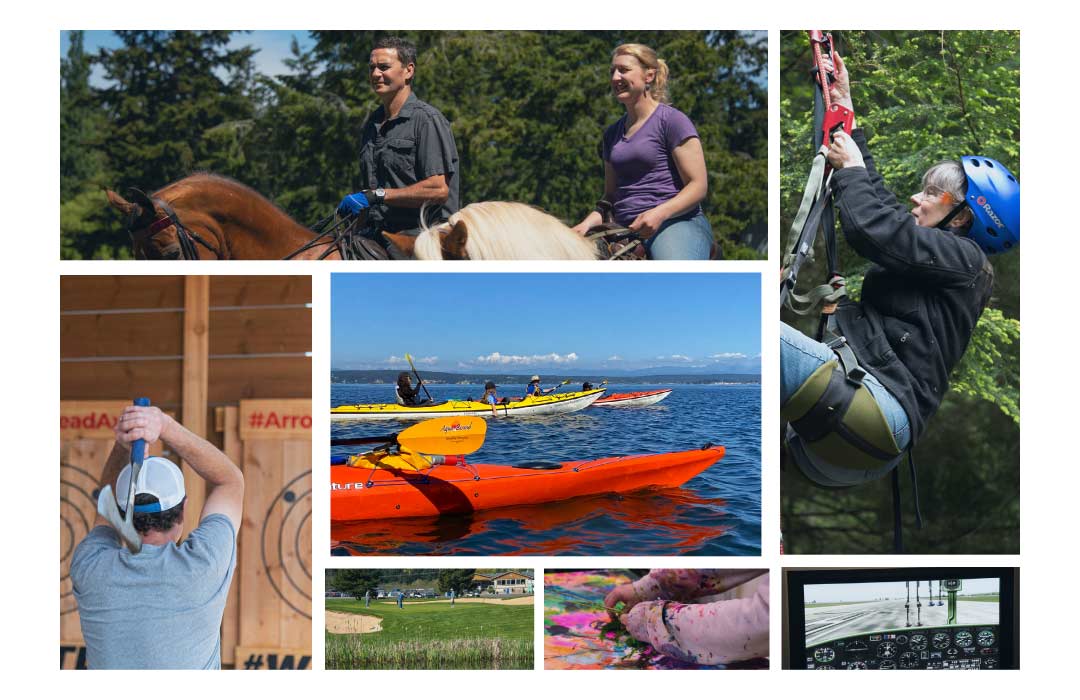 Looking to try something new, then give the gift of a new experience to someone and share it with them.   You can try everything from a round of golf to kayaking to axe-throwing.
Try your hand at water marbling at Marbley where you float drops of color on water and reshape them using a comb or stylus. Then you save it on silk, paper, or wood. It's a fun activity with friends or family and a chance for you to try art in a brand new way.

Sculptures from established artists from all over the country greet you along two forest trails in this 16-acre park.

Step back through time and sail Penn Cove on a historical 68-foot schooner built in 1925. Sailings are from the Coupeville Wharf. They begin in mid-May and run thorough early October.