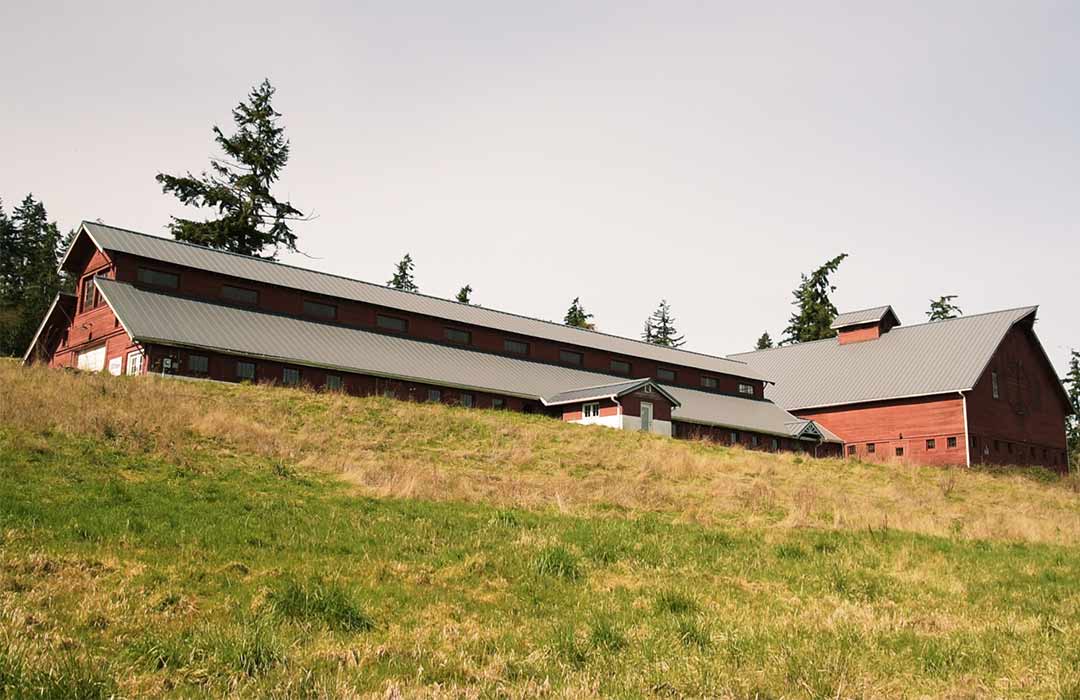 ---
The 100+ year-old barn at Kristoferson Farm.
By Jack Penland
Updated 7/15/22
Kristoferson Farm is a challenge to describe. Yes, it's a farm growing hay, apples, lavender, and pumpkins, but it doesn't stop there. It's also a team building course, you-pick lavender destination, a site for amazing farm-to-table dinners, a supplier of timber, a host for weddings and community events, and perhaps most amazingly, the region's leading zip-line tour.
---
"You sometimes hear happy shouts and yelling from the woods as zip-liners hurtle though the trees."
Like many working farms, a roadside stand marks the entrance. The stand is packed with an ever-changing variety of goodies, arts, and crafts. Head down the road and you'll see the 100-plus year-old barns that are on the National Registrar of Historic Places.
Mona Campbell, one of five siblings who own and operate the farm, greets us for a tour.
Let's Fly Through the Trees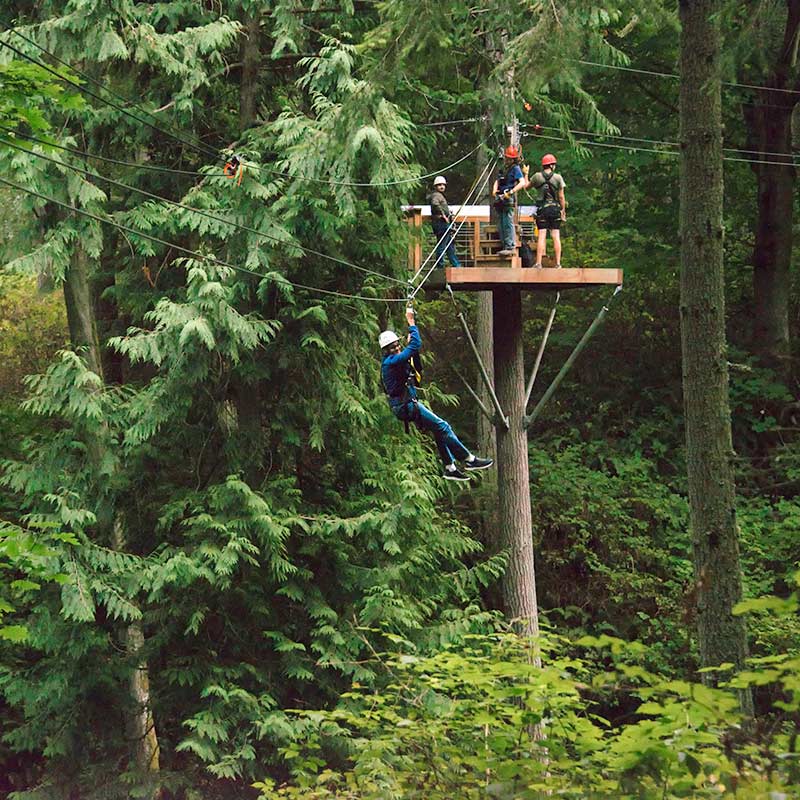 Standing in the parking lot next to the old barn, you sometimes hear happy shouts and yelling from the woods as zip-liners hurtle though the trees.
"We started with the zip line tour," Campbell explains, adding, "we've expanded a lot and now we really view the farm as a destination." Hundreds of people take the thrilling zip-line tour each year. Explains Campbell, "We go up into the woods and there are six zip lines…a suspension bridge and then the very last platform you are lowered from about 60 feet in the air to the platform on the ground."
From there the farm added Terra Teams, a team-building course where co-workers, members of a church group, school, or even family members get together to solve problems and participate in team-building exercises.
"It really incorporates, kind of half farm, half forest and then a bunch of water..."
The farm accommodates these kinds of activities so well because the 231 acres according to Campbell, "It really incorporates, kind of half farm, half forest and then a bunch of water, which is great because we really have a lot of different habitats here."
The farm actually has its roots in Seattle, where in the late 1800's Kristoferson Dairy featured such innovations as milk in glass bottles and pasteurization of milk. The dairy grew to 700 employees with 50 delivery trucks. Alfred Kristoferson purchased the Camano farm in 1912 and it's been operated in various capacities since.
Learn More About the Farm and Zip Line
Embracing the Farm's Roots
Campbell says the family has been working to add to the farming end of the operation in recent years and that, "is something we're really excited about because I think that the country's really ready for knowing where their food comes from and has embraced the organic movement."
In the hay barn, you get a sense of how they're taking advantage of that with farm to table dinners several times each summer.  It retains the rustic feel when hay was stored in the upper part of the barn and the lower portion was the winter home for cattle.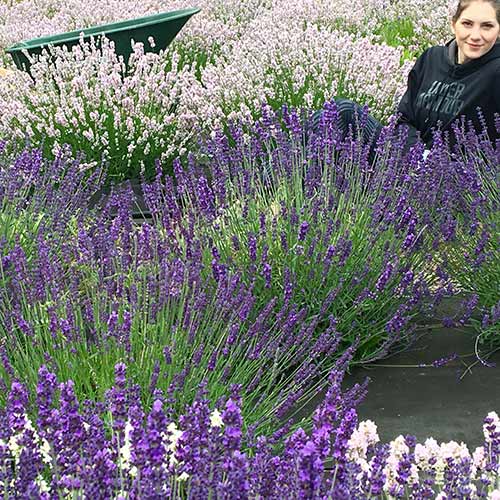 They also offer lavender picking in the summer, which attracts locals and visitors, alike.
I asked about early memories of the barn and Campbell remembered, "I distinctly remember as a child, being…in this hayloft right above us, and there was an opening where they would throw hay down and there'd be this giant pile of loose hay…We weren't supposed to, but it was really fun to jump down into that big pile of hay when we were kids."
Story continues below...
Other Stories of Interest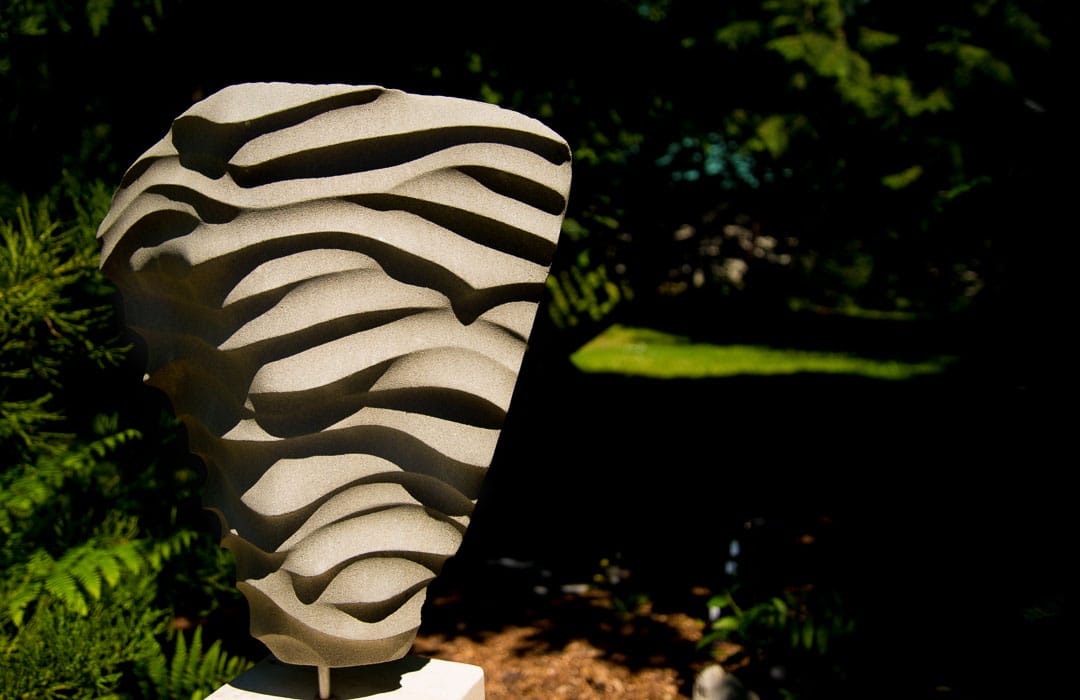 Spotlight on Camano Island's Secret Gallery
The Australia-based "Food•Wine•Travel" is taking readers on a tour of Matzke Fine Art Gallery and Sculpture Park on Camano Island.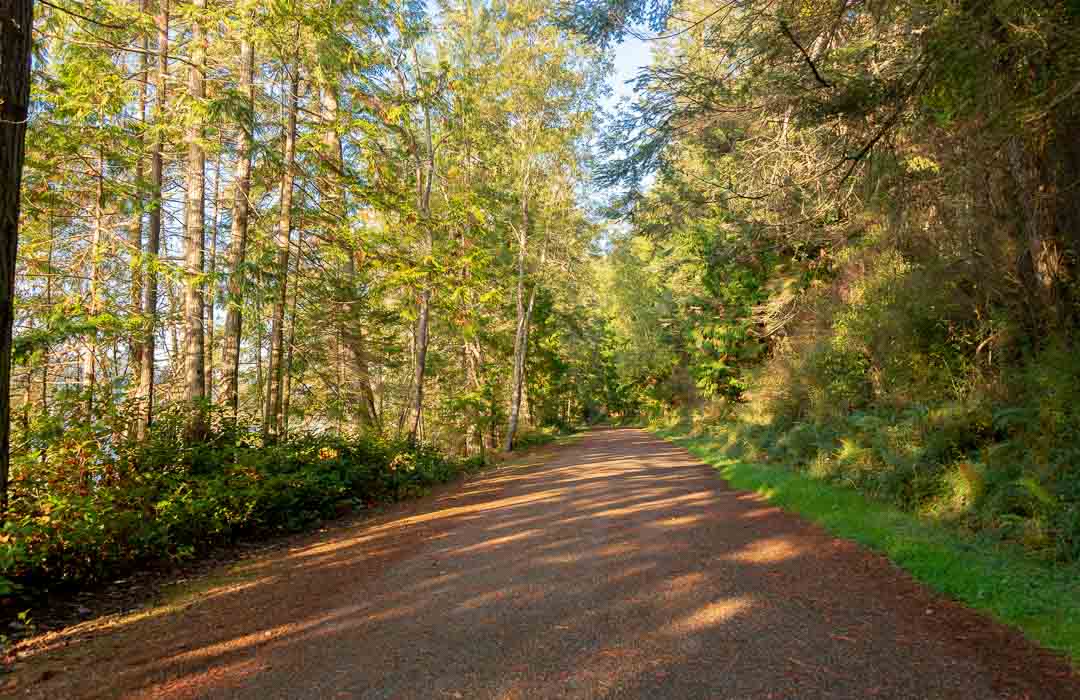 Accessible Outdoor Adventures on Whidbey and Camano Islands
A list of our favorite trails on Whidbey and Camano Islands for those with mobility issues that are either ADA compliant, paved, or reasonably flat.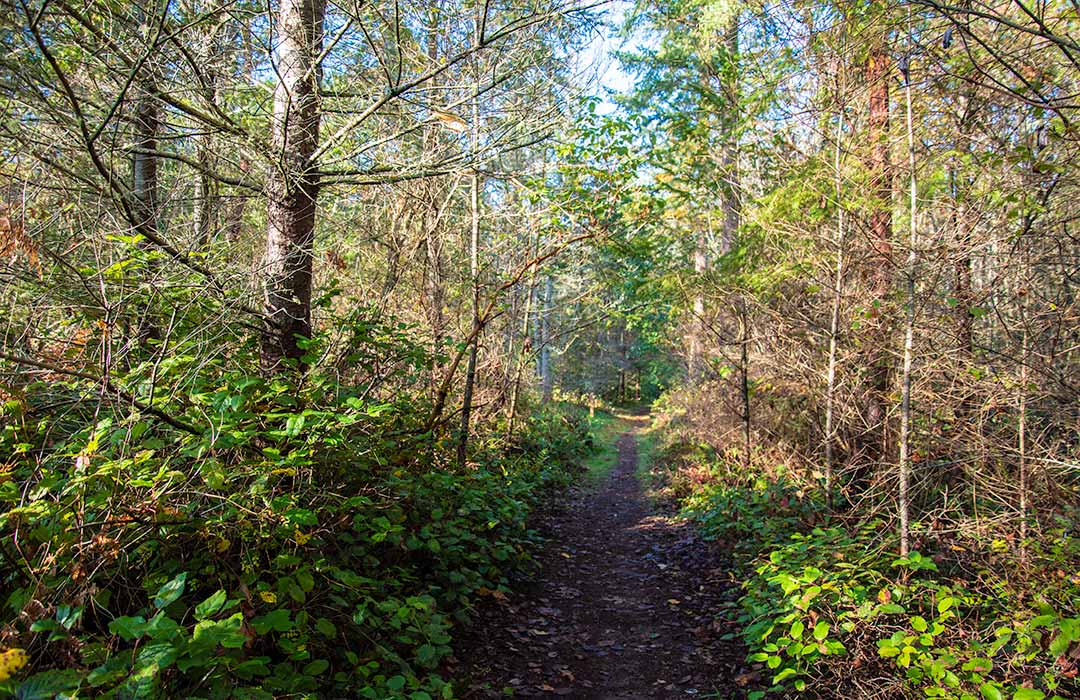 Elger Bay Preserve –
Camano Island's Easy
Off-Season Walk
The Elger Bay Preserve is a gently sloped trail with detailed guide posts that include distances. The well-groomed trail is good even in the off-season.
Celebrate Community
The farm is also host to Camano Island's celebration of fall. Called the pumpkin project, next scheduled for 2023, it's grown into two days of family-friendly fun. There are pie eating contests, agricultural demonstrations and even trebuchets flinging pumpkins across the farm. The community-wide event is also a fundraiser for local charities. The farm also does an annual pumpkin weigh-off and apple cider pressing one fall weekend.
Whatever the project, Campbell explains that the money goes back to preserving the farm. She says, "we're pleased to be able to have resources of our businesses to preserve it and maintain it."