by Jack Penland
Looking out over the ocean-filled chasm that is Deception Pass is an awesome experience.  No, really!  It will fill you with awe.  And, you know what, scientists have found that being filled with awe is a good thing.  You'll be a little healthier and people just might like you more.
Opportunities for Awe
Looking from the bluff at Barnum Point or Fort Casey are similar awe-inducing experiences.  Both locations give you commanding views of Puget Sound that, one moment give you the feeling you're on top of the world, and the next let you know that you are only a small part of something larger.
Elsewhere here you can share a moment with trees that have lifetimes measured in centuries; rough trunks that have endured it all.  Some trees perched on windy-soured bluffs, their branches both impressively large and gnarled by the wind.
By its nature, awe is not something we usually experience.  It's an unusual moment. The word is overused, but the feeling is not.
So, why is it good for you?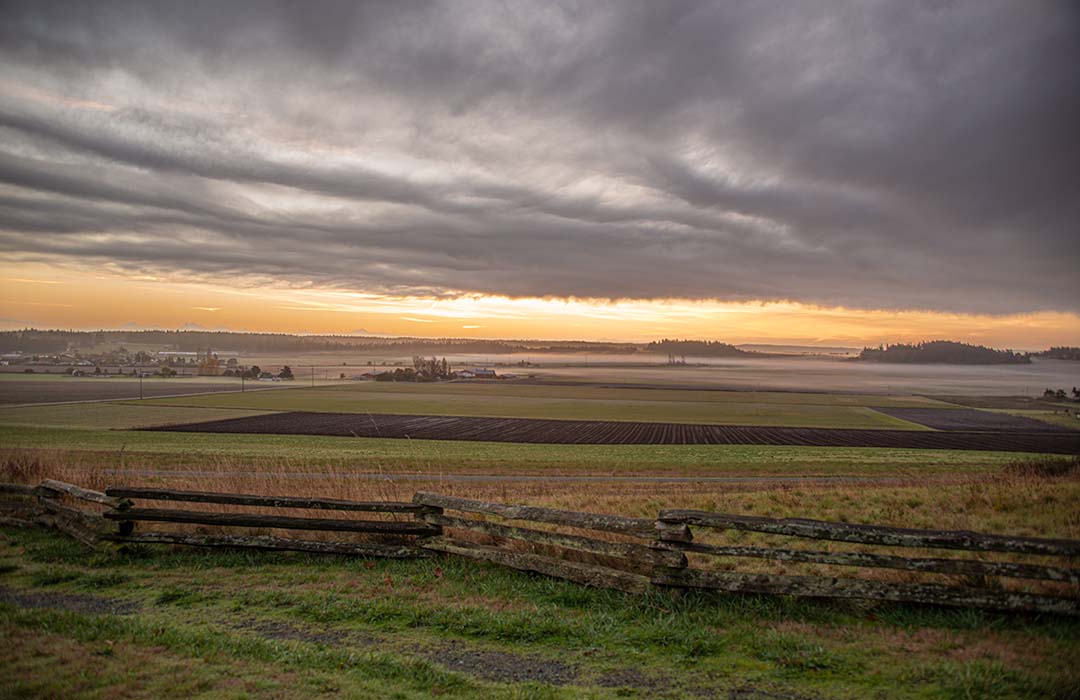 Stormy Morning at Ebey's Reserve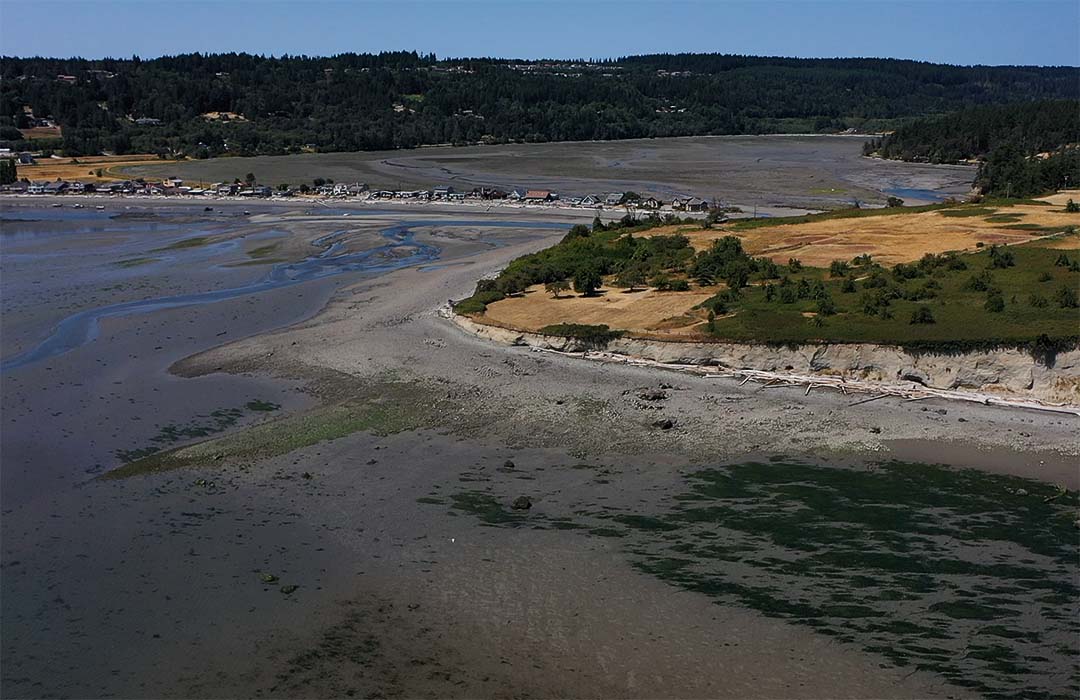 Barnum Point - Michael Stadler
"You have to take in the moment."
Scientists say that it's all about changing your view of the world and your place in it.  You're a bit more humble and even a bit more likeable.
But, "awe" means you have to take in the moment.
Deception Pass can be a challenge.  Visit it in the middle of the day on a summer's weekend and all you'll remember are the crowds.
Instead, try right as the park opens during the off-season on a weekend.  Your memories instead will be of a low sun and the colors of the sea-canyon walls burning bright.  You'll see the fishing boats heading out and you can sometimes hear the voices of the crew.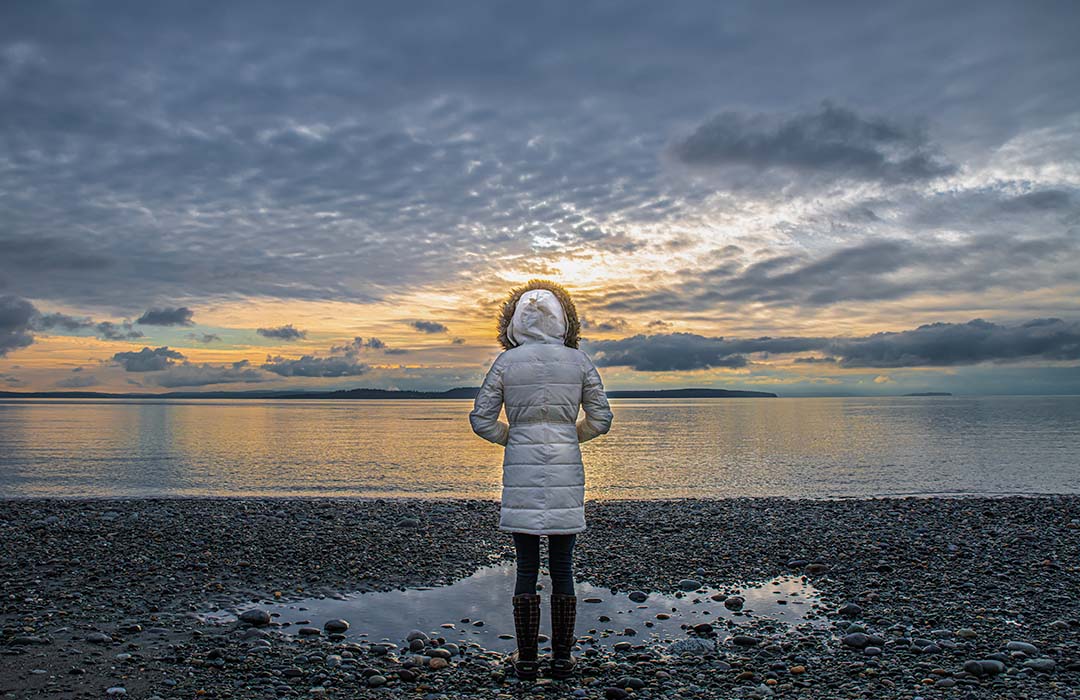 Finding Your Place in a Sunset
Experience the Place, Not the Crowd
You'll experience Deception Pass the place, not Deception Pass the attraction.  
Give yourself time.  There's much to experience here.  Plan to walk, but not to see how much distance you can cover, but how much there is to dis-cover.  You may find your awe in the fall carpet of pine needles that covers the trails.  Or, it could be the rushing river-like sound the water makes as tides come in or go out.  In many ways, Deception Pass is several state parks, with multiple park experiences.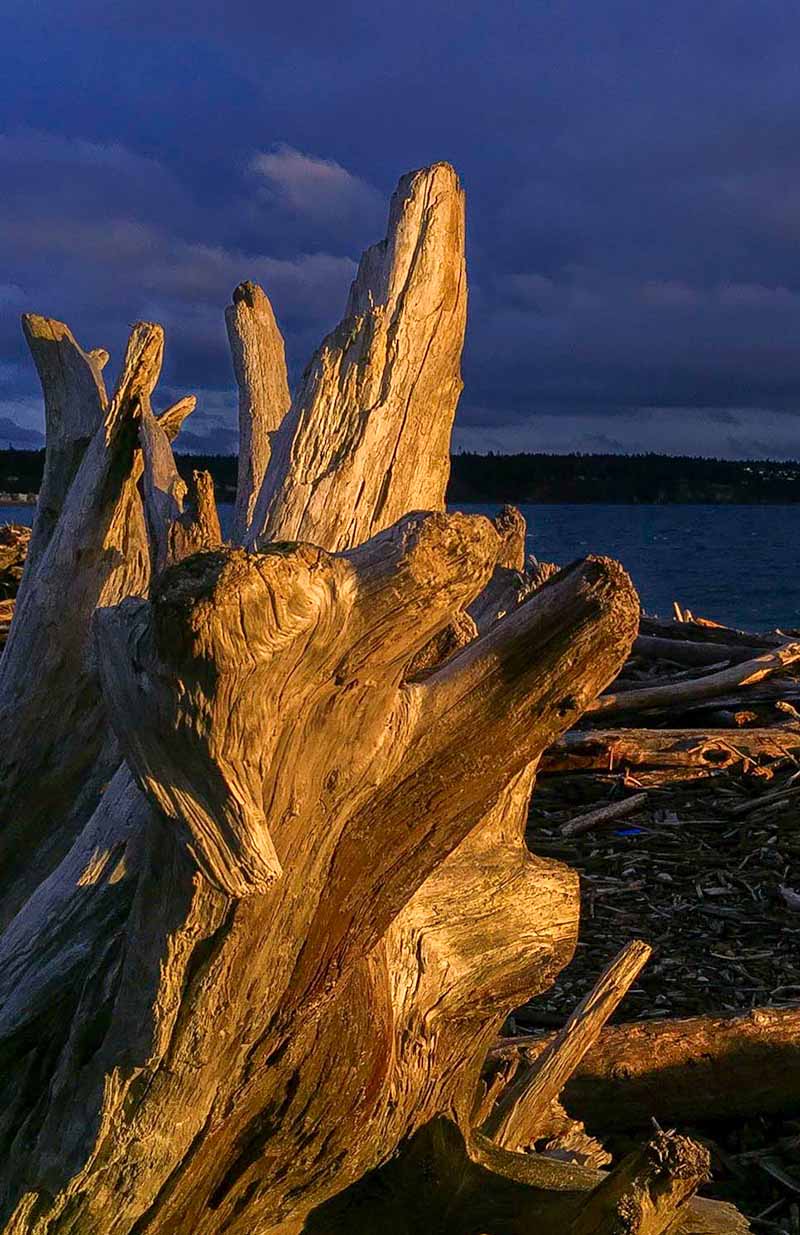 Fort Casey offers another view.  Like most places right on the water's edge, it can be moody.  A sunny summer's day makes you sure all's right with the world.  But on a day when the weather turns...aggressive, and the clouds consider making some trouble is one where you feel nature's raw power.
At Barnum Point, there's a viewing platform along the bluff.  From there, you feel like you're on the bridge of a giant ship, with a truly commanding view of Puget Sound. 
But, you know it's only your view you command.  Everything else in that immense vista is beyond your reach, leaving you only with your awe-filled view.
So, what's the science behind all of this?
In a 2018 study Dr. Jennifer Gordon and Dr. Aimee Stellar studied the idea that, "(w)hen individuals encounter an entity that is vast and challenges their worldview, they feel awe, which leads to self-diminishment and subsequently humility."
In one study they found that, "awe-prone individuals were rated as more humble by friends."  While in another study, "(I)nducing awe (through awe-inspiring videos) led participants to present a more balanced view of their strengths and weaknesses to others.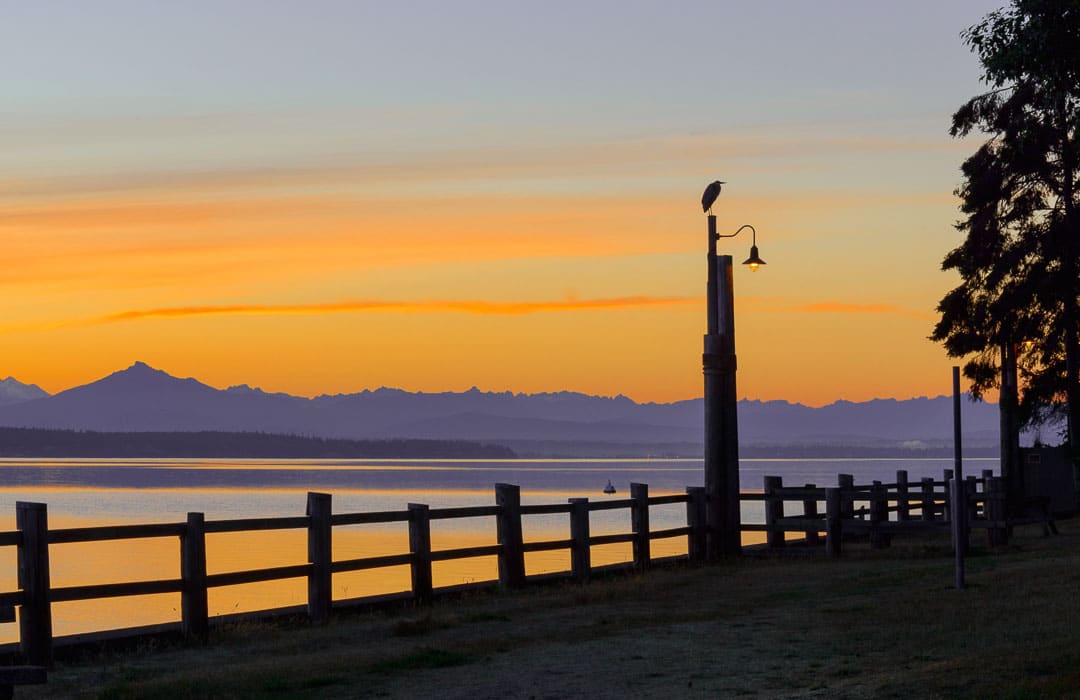 Langley's Seawall Park at Sunrise
Feel More Connected to Others
How does that help?
Gordon told the NBC News health website "Better" that, "feeling small and humbled makes us want to engage with others and feel more connected to others."
All this awe generally leaves people feeling better, about themselves, their world, and how things fit together.
The website "Greater Good" which offers science-based insights on life's big issues, agrees with the idea of awe making you both feel better, and be a better person.  It offers eight reasons, ranging from critical thinking to simply improving your mood.
So, next vacation, wherever you go, dare yourself to feel a bit of awe.  You'll be a bit healthier for it, and your friends just might like you a bit more, as well.