2 Day Oak Harbor Itinerary
Oak Harbor is a small city on a rural island—the best of all worlds! It's a getaway from the super-sized metropolis, but with a wide variety of outdoors and cultural happenings that create a perfect vacation weekend!
Day
GETTING TO KNOW<br>OAK HARBOR
---
Take Interstate 5 from Seattle or Vancouver B.C. to the SR. 20 Interchange and head west. Follow SR 20 around Sharpe's Corner to Whidbey Island. When you've crossed the Deception Pass Bridge, you've got it made! While Deception Pass State Park is a great place to stop, resist the temptation, because we have you coming back at a better time.

Family Friendly Oak Harbor
Oak Harbor has lots of young families with children. So, visiting here with children is really easy and fun. Some of the activities are really old-school, which means mom and dad will want in on this as well! There's a roller rink in a big ole' barn in the middle of town! There's an real-life drive in theatre that's been upgraded to digital for the latest movies. Before showtime, the Blue Fox Drive-in also has go-karts! Just as important, there are lots of affordable restaurants where you can feed everyone and not spend a lot.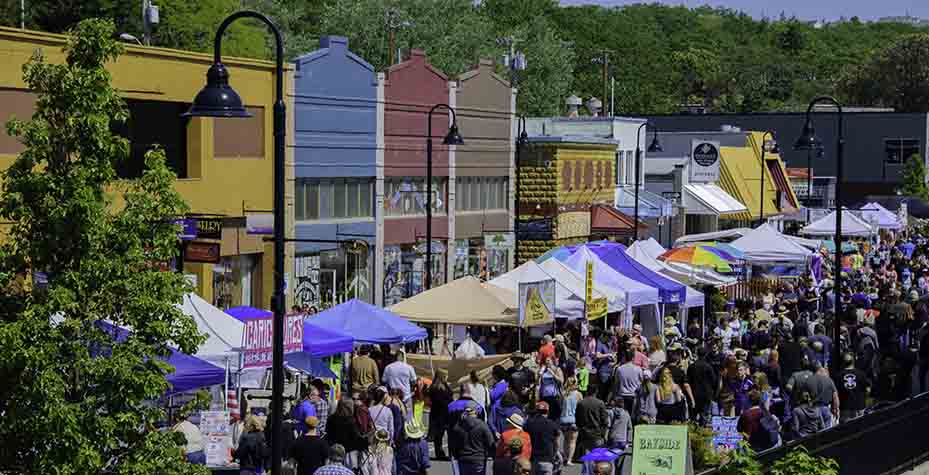 Historic Downtown Oak Harbor - home to many festivals and events.

Oak Harbor – A Base for All Puget Sound
There's so much to do around here that you could base a whole week's visit from Oak Harbor. Take a ferry trip to Port Townsend for the day. Explore Coupeville and South Whidbey. Take a day trip to Camano Island and La Conner. Spend a day in Anacortes. Think of Oak Harbor as the center of spokes on a wheel, and you have the reason to spend an entire week!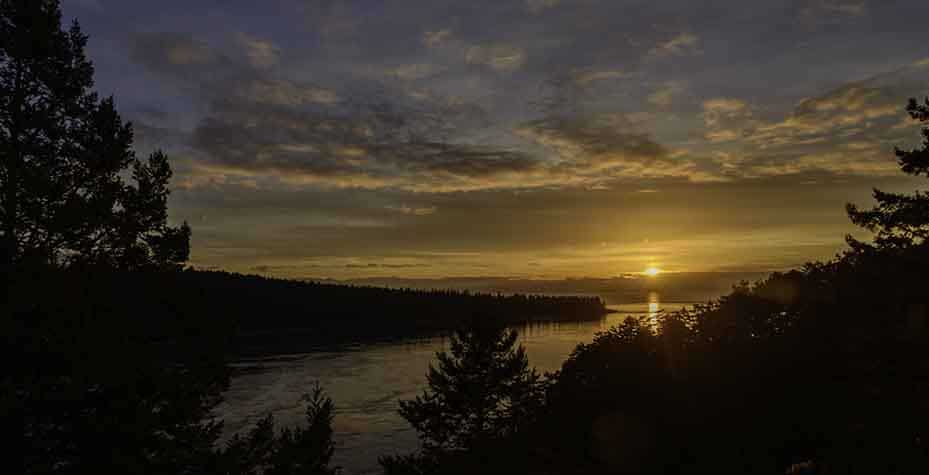 Necessary Shopping
If your Oak Harbor adventure is on a weekend you should have been running errands, you can sneak some of that in, too. Oak Harbor has major chain stores, hardware stores, supermarkets, and more.
See what we did here?
We gave you a two-day itinerary, but it would take you maybe five days or more to do it all! Oops, our bad. We hope you'll come back soon and enjoy what you missed!