Meet Me at the Village by the Sea
Meeting Itinerary on South Whidbey Island
After the work is done, you'll have lots of play to choose from!
Imagine you and your group starting the morning by peacefully gliding across beautiful Puget Sound aboard one of Washington State's much-loved ferries.
Unlike other routes Whidbey Island has crossings every thirty minutes from nearby Mukilteo, and the ride itself is only about fifteen minutes, so you get all the charm without the inconvenience.
Once you disembark on the island side, it's only a ten-minute drive to the quaint and historic town of Langley, Whidbey Island's "Village by the Sea".
If you're looking for beautiful rooms under the same roof as desirable meeting facilities, Langley has you covered! The Inn at Langley has been named one of the top 500 hotels in the world by Travel & Leisure magazine, and it's situated right on the main street in town. Their boutique meeting room comfortably accommodates twenty people, with sweeping views of Saratoga Passage for inspiration. The Saratoga Inn is another desirable downtown option, with views of the water and Cascade Mountains, accompanied by freshly baked afternoon snacks for your group.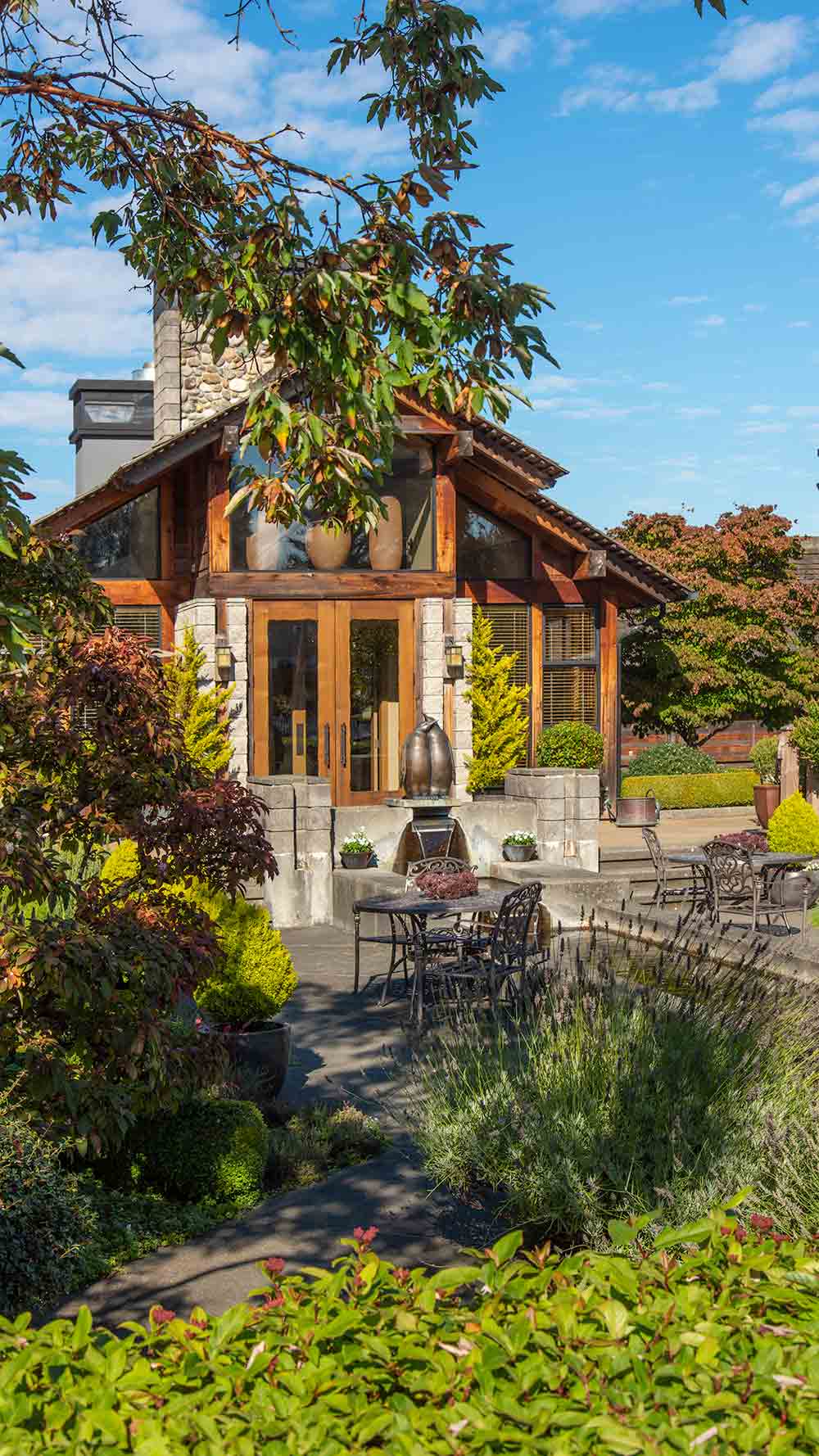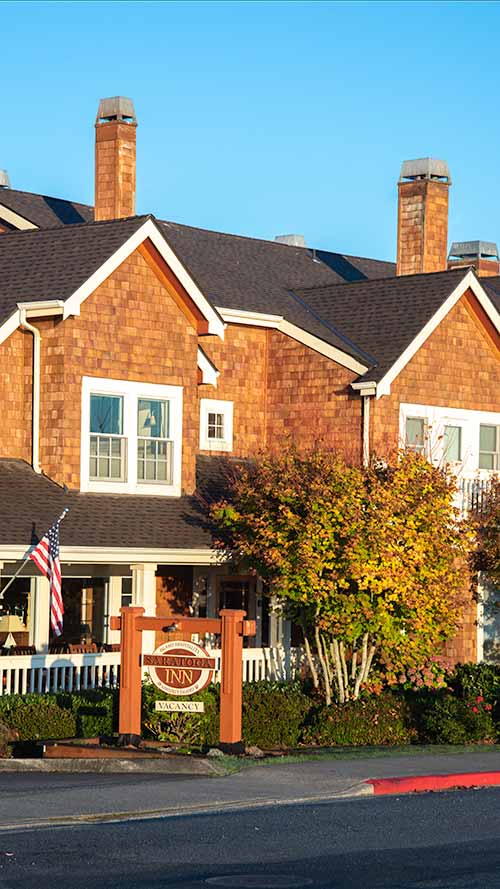 After the work is done, you'll have lots of play to choose from! Why not start with a farm to table lunch at the Roaming Radish? They can come to you, providing a delicious meal of fresh local ingredients, or you can visit them at their gorgeous event facility just ten minutes away from downtown. If yours is a larger meeting, this venue can accommodate 90-150 people depending on the season and includes their speakeasy style Gastropub which is situated in a renovated airplane hangar! A very creative and inspiring space, offering gourmet food bound to keep your group happy.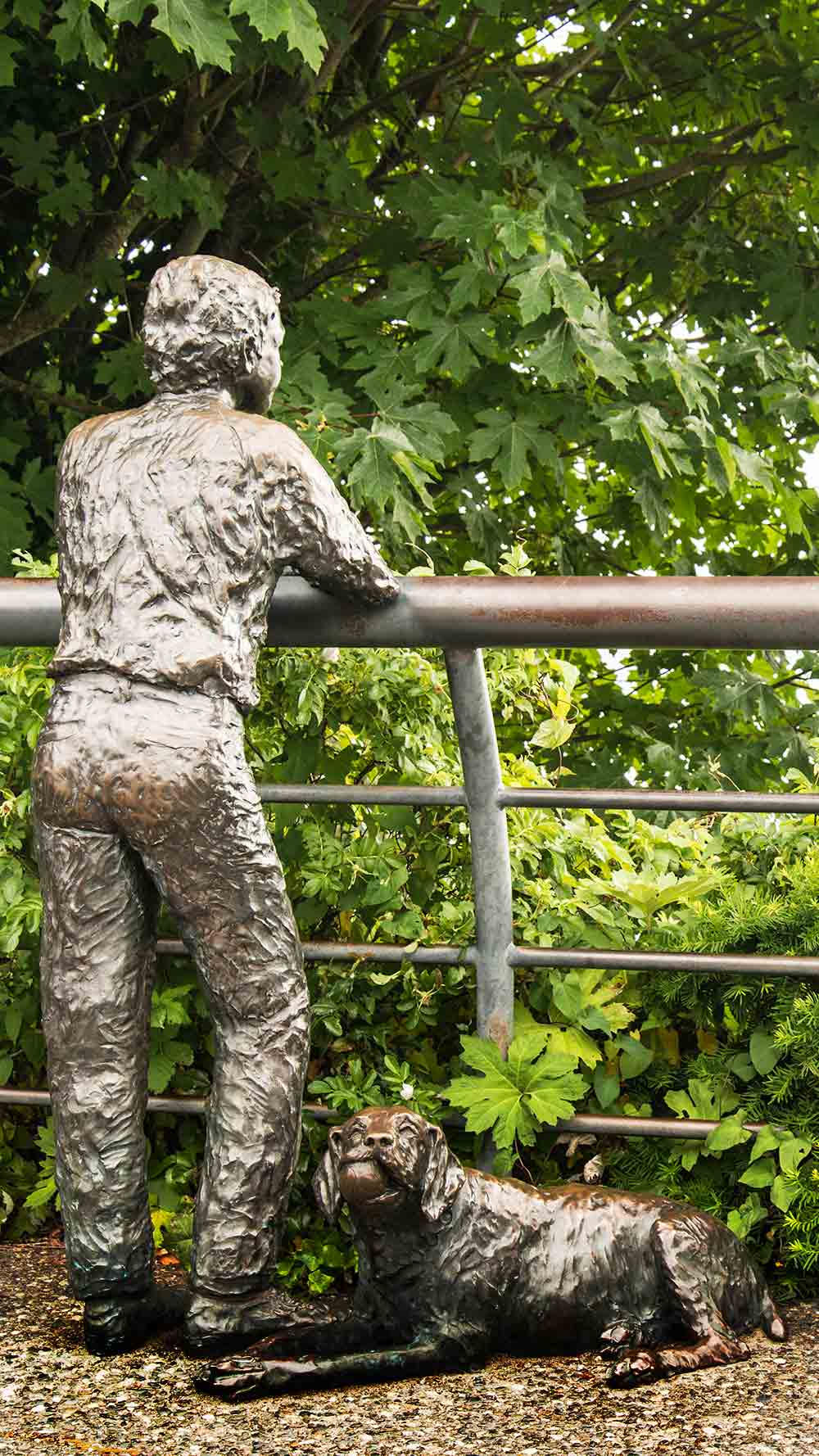 Boy and Dog Statues in Langley - a community rich in art

The only dilemma you'll face is how to spend your afternoon, with so many great choices right in walking distance of your accommodation. Maybe a group activity, such as a paddle in the Sound with Whidbey Island Kayaking, or blowing your own glass at the Firehouse Glass Gallery. Maybe you'd like to split away from the group for a while, and do some shopping in Langley's many boutique shops and galleries, or sip an adult beverage at the local wine tasting room or brewery.
One thing is for sure, this little seaside town is bursting with options to keep everyone entertained. You may find yourself planning your next trip before you've even left!
---
Learn to Blow Glass at Callahan's Fire House