Meeting Spaces and Natural Beauty
North Whidbey Has Them Both
Sunny days are still out there, and there's plenty to do."
If you approach Whidbey Island from the north end you're in for a special treat. Instead of lining up for a ferry you'll drive across iconic Deception Pass Bridge, which connects Whidbey to Fidalgo Island and the mainland.
The elegantly arched bridge is a breathtaking eighteen floors above the tumultuous waters that rush through the passage below. As you drive onto the island you'll find yourself in Washington's most popular state park, where hiking, camping, fishing, boating, and canopy climbing, and, of course the bridge, all compete for visitors' attention.
---
An historic WWII-era PBY Catalina on display in Oak Harbor
Ten minutes down the road from this natural oasis you'll find Whidbey Island's largest city, the bustling Navy town of Oak Harbor.
Offering the island's biggest hotels and most options for traditional meeting spaces, you'll have no trouble finding the right venue for your group, whether that be ten people or three hundred.
Spanning from Oak Harbor to the nearby historic village of Coupeville, options this side of the island range from a Best Western with ballroom and conference center facilities, to Camp Casey-a former military camp packed with historic buildings, beach access, and incredible views of Admiralty Inlet and the Olympic Mountains.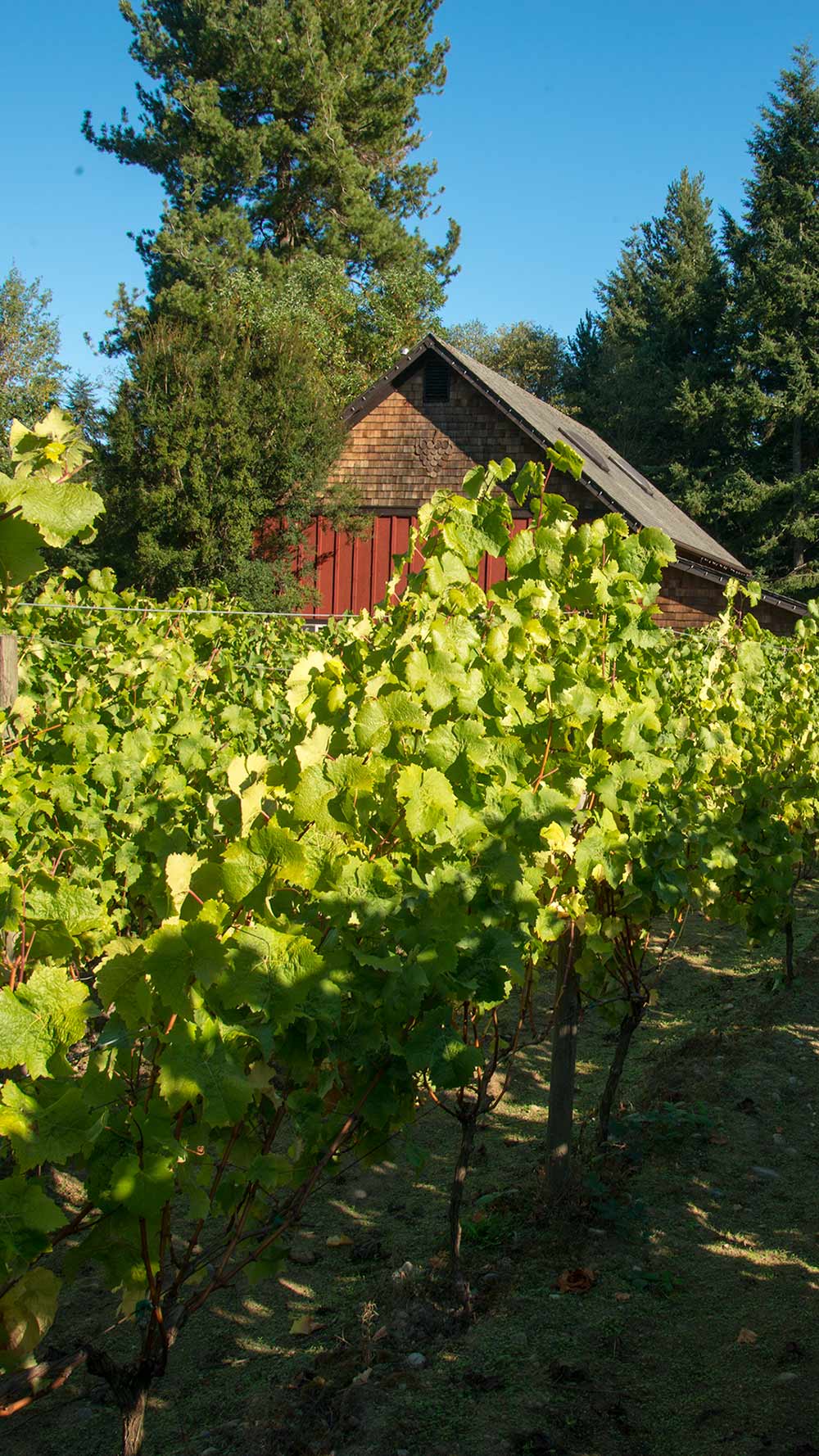 Best Western Conference Room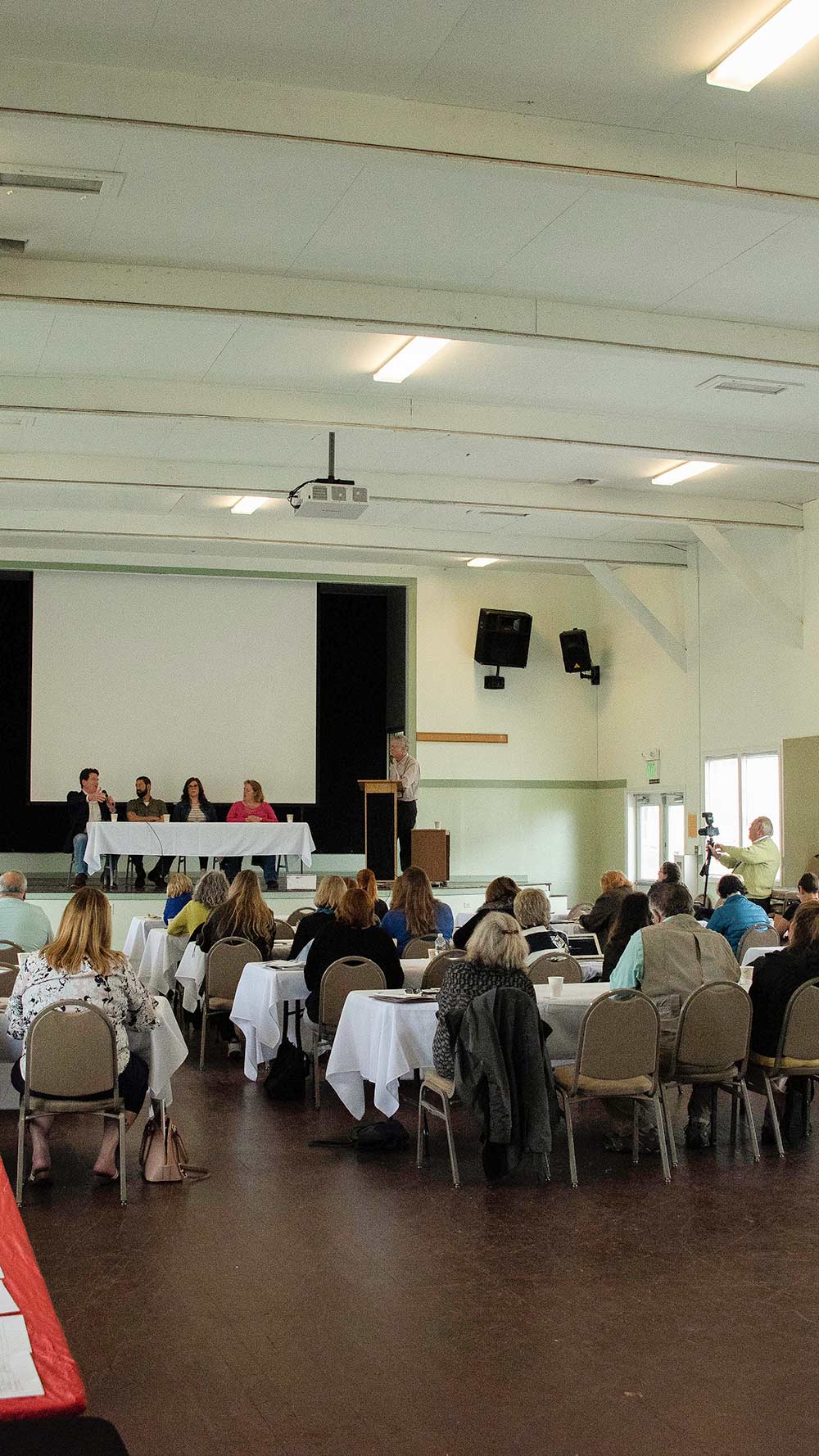 Auditorium "A" - Camp Casey
Whidbey is steeped in military history, and you can enjoy learning about it in many forms. There's Oak Harbor's PBY Naval Air Museum, detailing how the Navy base became vitally involved in the country's WWII efforts.
Have history brought to life for you by PBY's knowledgeable volunteer staff, or interact with the exhibits yourself, trying out different aircraft in the museum's two flight simulators.
To take a further step back in time , drive a scenic twenty-minutes to Fort Casey, where you can explore the cliff-side gun battery placed to defend the entrance to Puget Sound, or get up close to history with a tour of the Admiralty Head Lighthouse.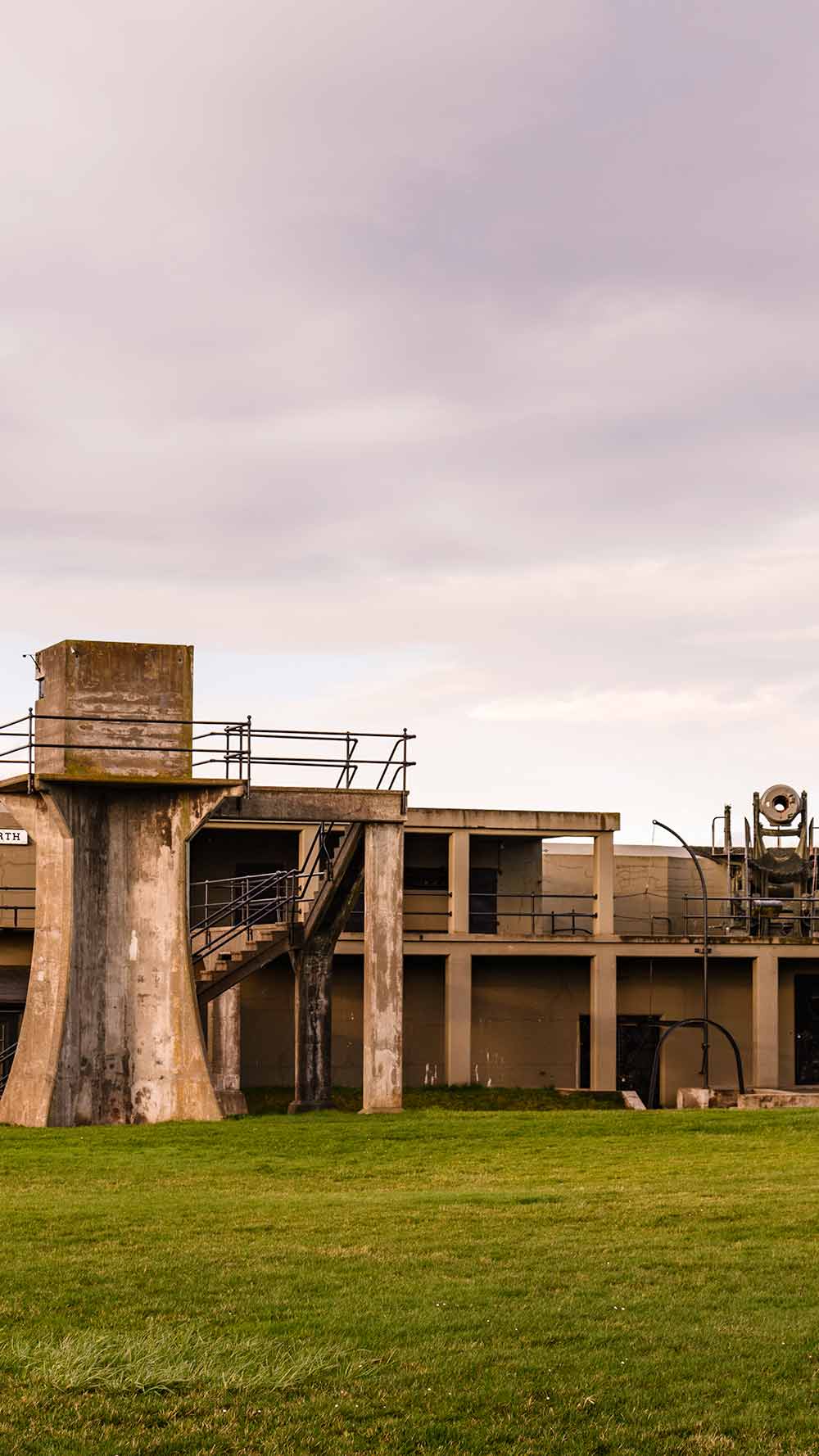 North and Central Whidbey are the perfect place to escape into nature, as this area is overflowing with State Parks and wonderful beaches, with views in every direction. To combine an outdoor experience with a fascinating history lesson, why not visit the unique and wonderful Ebey's Landing? Here you can explore the intersection of today's island farmers with the history of the earliest pioneer settlers to the area, in a massive undertaking that is part National Reserve, part private land. The rolling gentle pastures are hemmed in by sweeping beach vistas, creating an effect that is almost too idyllic to be believed-making this a popular area with photographers!
            If that's not enough to keep you busy, you'll also enjoy the retail opportunities on this part of the island. From the small boutique shops of Coupeville to the larger retail outlets of Oak Harbor, with fine dining and local cuisine throughout. For some old timey entertainment why not bowl a few sets at the Oak Bowl, or catch a movie at the Blue Fox Drive-In Theater?
            Be sure to leave yourself enough time to explore this vibrant island community.  You may be surprised with what you find here!
---
Morning at the Coupeville Wharf