The Haunting of Coupeville
Throughout October
Halloween is a month-long fright-fest in and around Coupeville. Scary scarecrows and scarier barns, fields, and even Fort Casey are here to "amp-up" your fear factor. There are also fun events for the young kids, with things like pumpkin races and pumpkin fields!

Weary Bones Rest Stop Graveyard- Daily Starting October 1
Coveland and Alexander-next to the Rec Hall
It's a creepy field of headstones that pop up downtown next to the Chamber of Commerce. Have fun with the wording of the gravestones, but don't laugh, the residents are trying to rest in peace.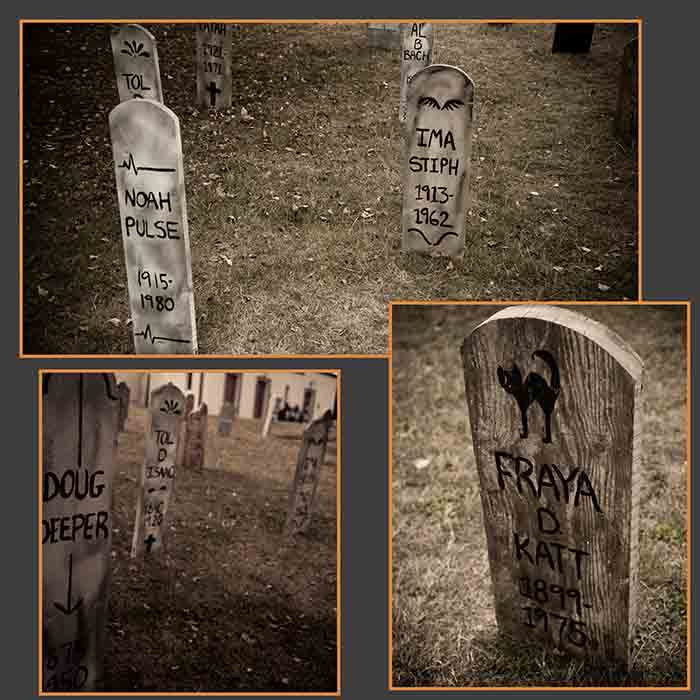 Pumpkin Patch and Trolley Ride -
Fridays thru Sundays 10 am - 4 pm in October
Terry and Ebey Road
Weekdays by appointment only. This is great fun for the little ones! Okay, mom and dad will also like the trolley ride out to the field to pick and buy a pumpkin. There's also a trebuchet to fling pumpkins and yummy baked goods!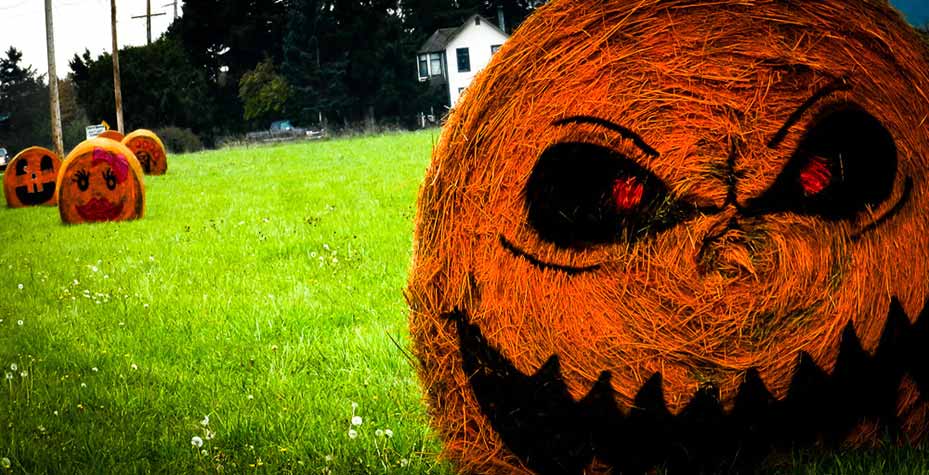 Kingfisher Bookstore: A Practical Magic Read-Along -
October 4, 11, 18 at 6 pm
Kingfisher Bookstore
16 Northwest Front Street, Coupeville
It's the book that started the movie that brought Hollywood to Coupeville 20+ years ago–"Practical Magic." Join up at the Kingfisher Bookstore any of the first three Friday's in October to talk about the book. Also enjoy a mocktail and nosh from Coupeville's own bayleaf. Incollaboration with Hey Atlas Creative.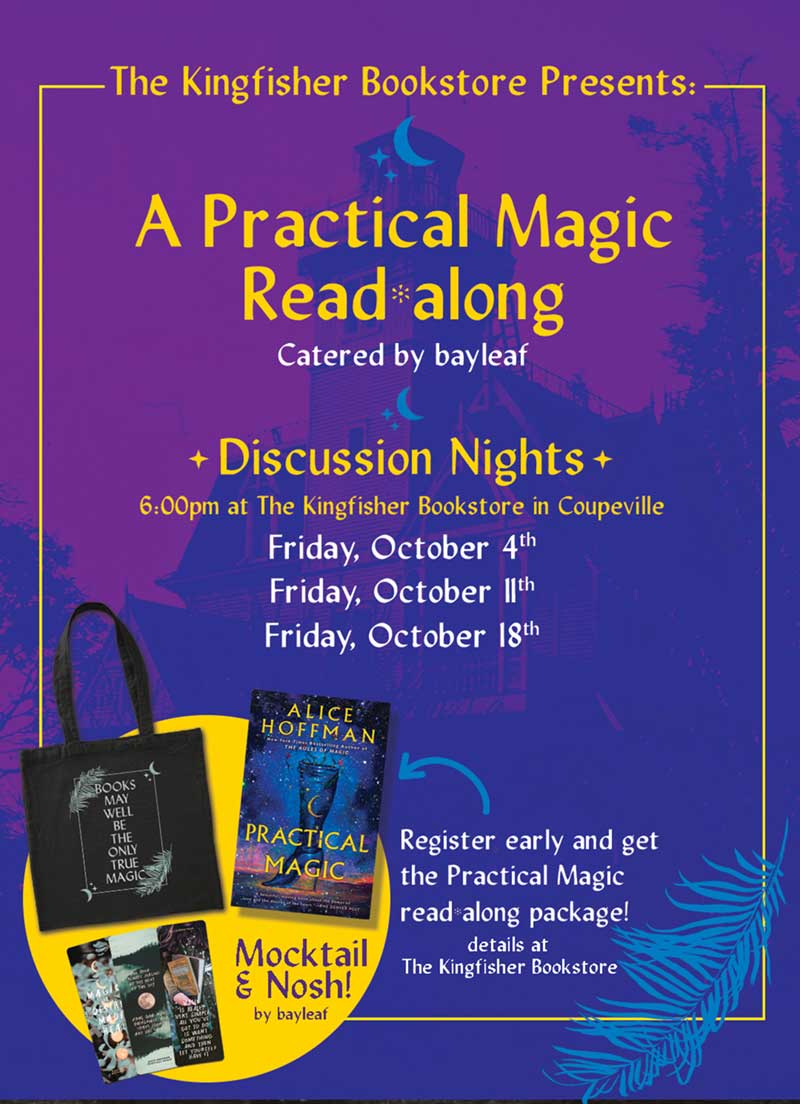 Haller-Ween - All Ages Tour of the Haller House
October 19 & 20, 6:30 - 9:00
Haller House
Front and Main Street, Coupeville
It's a chance to explore the mysterious house on Coupeville's front street. The house mostly ignored the 20th century and is rooted in life a hundred years ago. $5 per person or $20/family of 4 or more.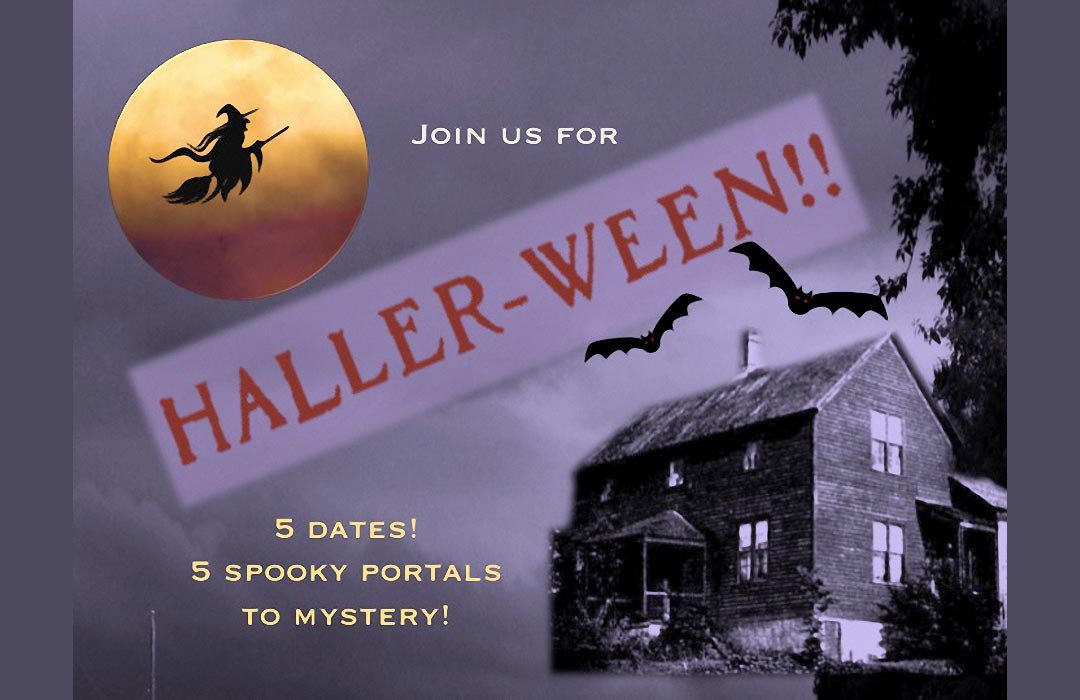 Practical Magic Movie Night
October 25 at 5:30 pm
bayleaf
101 Coveland, Coupeville
Eat great food, drink very special wine, and see "Practical Magic" which was filmed in and around Coupeville 20+ years ago. Seating is limited so reserve today at the bayleaf website here…