Transformational travel and regenerative tourism are new key trends in travel as the world emerges from the pandemic. Whidbey and Camano Islands are well positioned to be leaders in this new effort. Transformational travel encourages visitors to travel with intention.
"An intention is a mindset. Setting travel intentions encourages visitors to focus on what aligns with their values and true desires," said Sherrye Wyatt, PR and Marketing Manager for Whidbey and Camano Islands Tourism (WCT). "Visitors are likely to make better decisions when traveling this way, which leads to more meaningful experiences and memories."
Island adventures
This website offers a wealth of information to help with planning including lodging. Community celebrations, athletic events, live music and theater, art shows, festivals and parades are back in full swing in 2022.  Here are some ideas for transformational adventures.
---

Whidbey Island Kayaking
Whidbey Island Kayaking now offers a birdwatching tour in Penn Cove and a sea life safari of the intertidal zones on land. Also, a nighttime bioluminescence experience takes kayakers away from the lights of shore, venturing further out into the dark of the new moon, to see dramatic sparkles in the water below and twinkling stars above
---
Historic Barn at Kristoferson Farm
---

Kristoferson Farm
Camano Island is home to Canopy Tours Northwest on Camano Islands. Rated the best zipline experience in the Pacific Northwest, it is located at historic Kristoferson Farm. While on Camano, enjoy the new artwork at Matzke Fine Art Gallery and Sculpture Park. Consider taking a workshop, such as stone carving this July from master carver, Kentaro Kojima.
---

Art Schools
Art courses also abound at the Pacific Northwest Art School in Coupeville or Whidbey Island Fine Art Studio in Langley. Renown instructors, and the students who follow them, annually travel from around the world to teach and learn here.
---
Aldermarsh
The healing energy of the islands is one reason transformational wellness retreats and self-care vacations are popular. For example, Aldermarsh hosts premier classes at its secluded setting, some showcasing yoga or meditation. Whidbey Institute also has a wide range of formats from structured events to individual experiences. Everyone is welcome to join in volunteer opportunities such as helping at the institute's gardens or building kiosks at trail heads.
---

Deception Pass Jet Boat Tours
Deception Pass Tours now offers a trip to Minor Island Aquatic Reserve. Connected to Smith Island by a low spit that is covered at high tide, Minor Island sits mid-way between Admiralty Inlet and Lopez Island, with a lighthouse and NOAA weather station. Guests learn about Salish Sea Life on this tour, which is in partnership with Pacific Mammal Research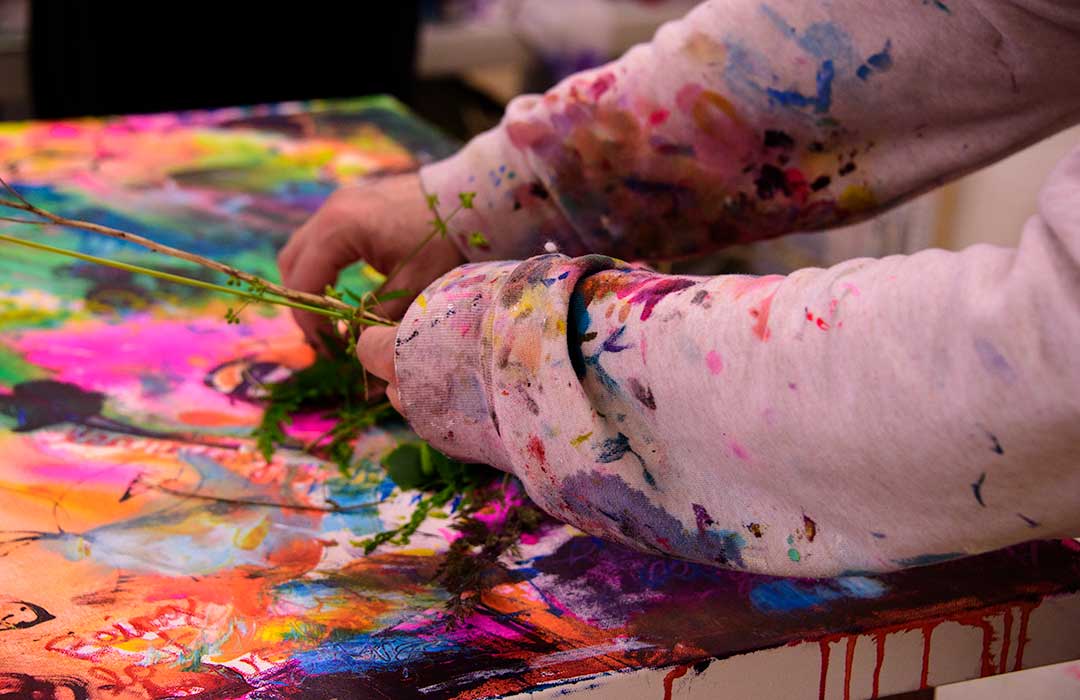 Art is sometimes a bit...messy.
---

Play Outside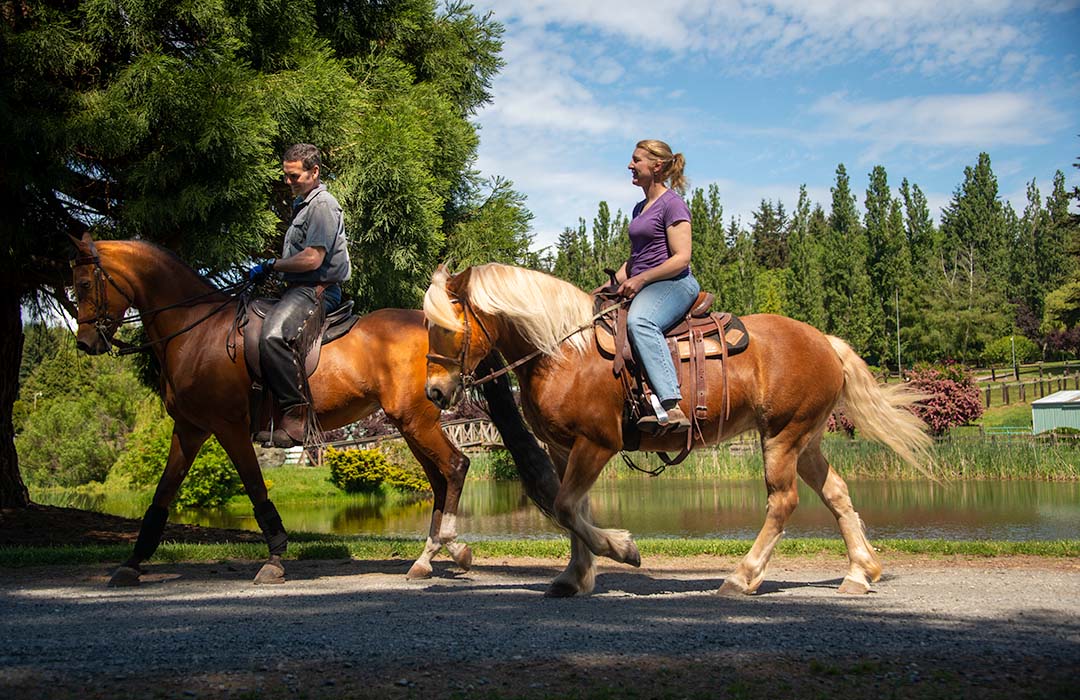 Horseback Riding at Wildwood Farm
---

Think Local
Spring marks the beginning of farmers markets and fresh farm stands throughout both islands. Visiting a local farm or craft beverage tasting room is a great way to authentically taste the islands. Look to Island Transit or private companies like Whidbey Sea-Tac Shuttle, and Wandering Trail Tours, to leave the driving to others and for customized adventures.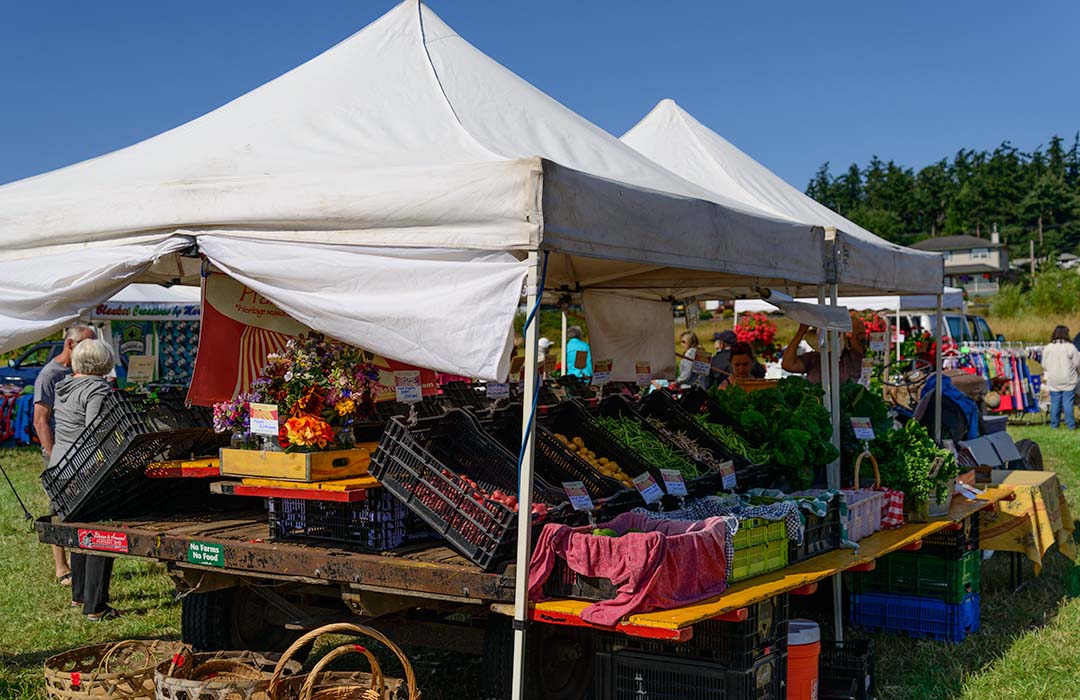 Produce at the Coupeville Market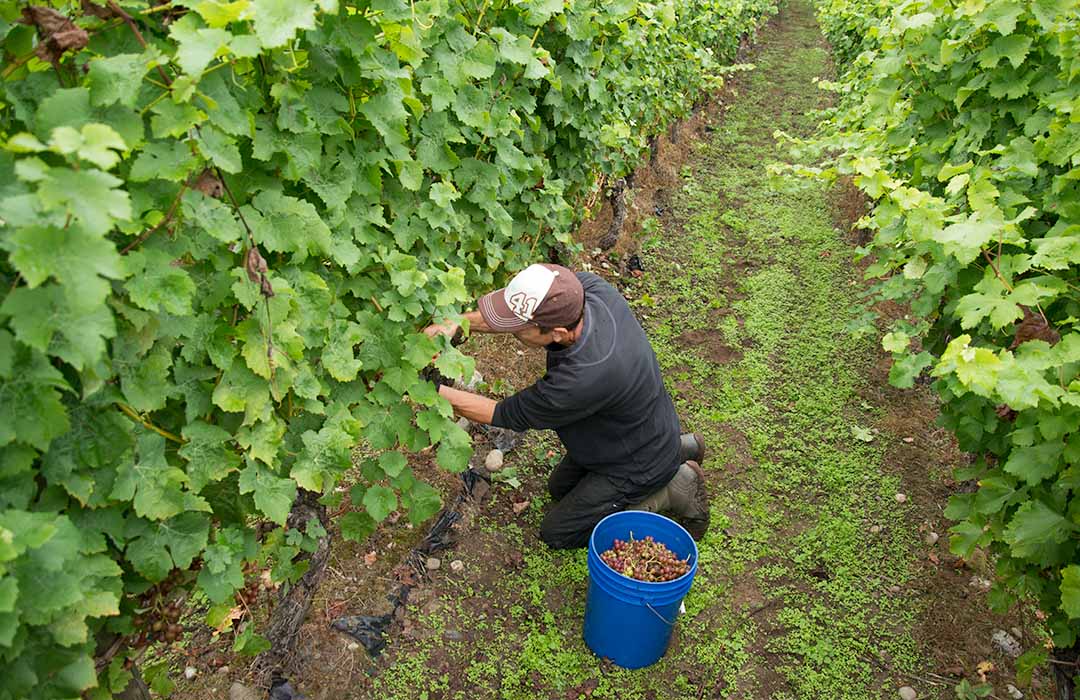 Harvesting wine grapes at Whidbey Island Winery.
---

The Road Less Traveled
Working with Sound Water Stewards, Whidbey Camano Land Trust, Island County and others, Whidbey and Camano Islands Tourism has created a new free guide focused on lesser-known trails on both islands. Available at visitor centers throughout the islands, the free guide is called 24 Trails Off the Beaten Path.
"We hope to direct people away from the most popular trails that tend to be over loved," said Wyatt. "We're interested in regenerative travel, which considers the quality of life for residents. Regenerative travel directs visitors to benefit a destination, rather than put more strain on it."
Whidbey and Camano Islands Tourism has partnered with the Transformational Travel Council to reimagine the future of travel in the islands, in a more holistic way. More information about this new initiative may be found by clicking the button below.