Updated March 14, 2019
Tours Depart Oak Harbor and Langley
Whale watching in the spring is special. While resident and transient orca can be found in Puget Sound almost any time of the year, March and April features the addition of gray whales, and boat tours are one of the best ways to see the whales.
Oak Harbor
"The Island Whaler" departs Friday through Sunday from the Oak Harbor Marina. The open-air style of the jet catamaran makes for a spectacular unobstructed view. Captain Brett supplies guests with warm "Cruiser Suits" rated for extreme negative temperatures. They'll keep passengers toasty warm for the duration of the tour. Deception Pass Jet Boat Tours offer grey whale watching tours in the spring and orca watching tours in the summer.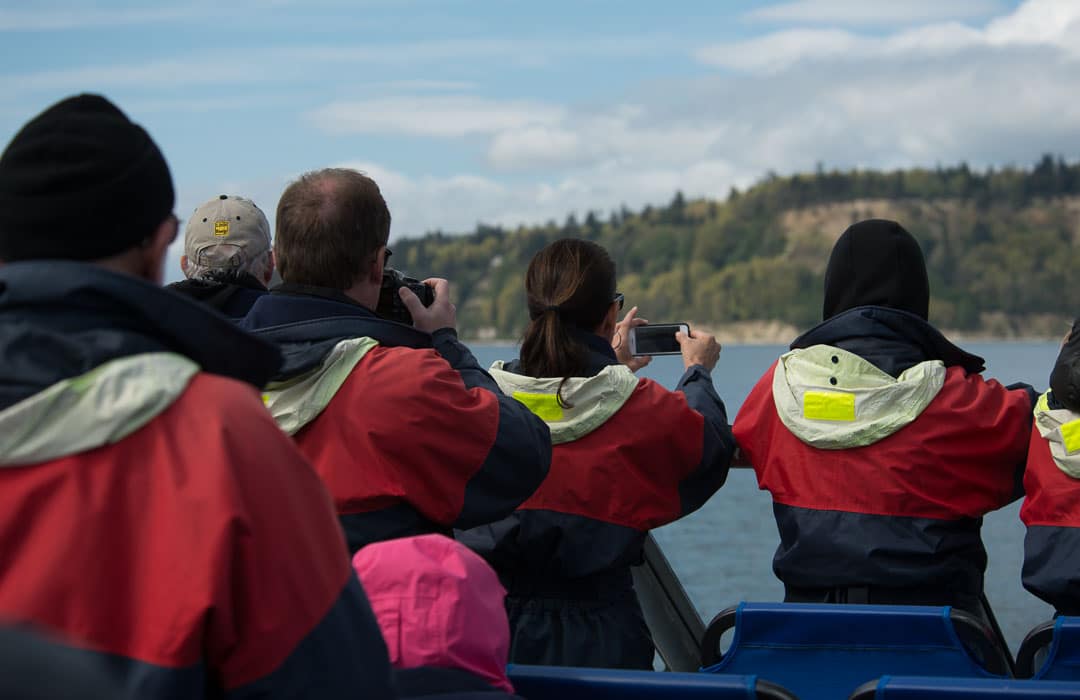 Langley
There is a new service operating out of Langley, "The Puget Sound Express" The MV Glacier Spirit offers 70 comfortable seats. departs weekends and some weekdays from the South Whidbey Harbor at Langley. Passengers love the comfortable inside seating, and the large viewing windows. There is a snack bar, a full certified galley, two restrooms, and an outside viewing deck around the entire cabin.
2019 Tour Dates
March 9 – April 29
leave at 11 a.m. Thursday – Monday, plus a 3 p.m. departure on Saturdays
Tours run 2 1/2 to 3 hours.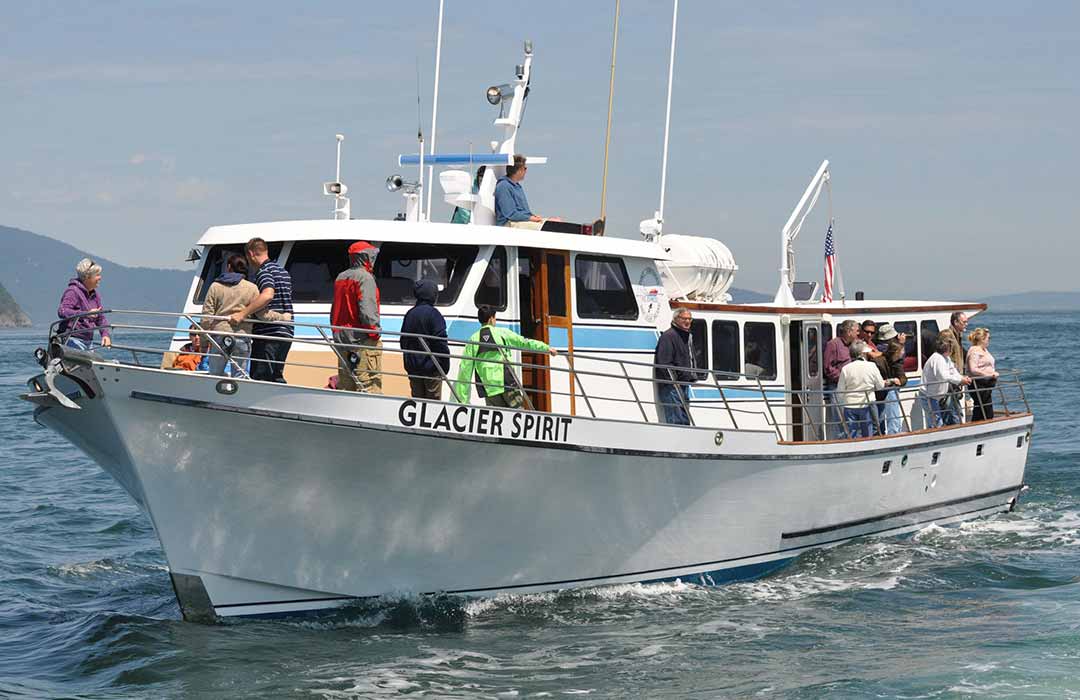 Explore Some More!
Learn more about our whale population from Howard Garrett of the Orca Network…
Learn more!