Updated February 25, 2022
Spring Tours Depart From Oak Harbor
Whale watching in the spring is special. While resident and transient Orca can be found in Puget Sound almost any time of the year, March and April features the addition of gray whales, and boat tours are one of the best ways to see the whales.
"The Island Whaler" departs Friday through Sunday from the Oak Harbor Marina.  The open-air style of the jet catamaran makes for a spectacular unobstructed view.  Captain Brett supplies guests with warm "Cruiser Suits" rated for extreme negative temperatures.  They'll keep passengers toasty warm for the duration of the tour.  Deception Pass Jet Boat Tours offer grey whale watching tours in the spring and orca watching tours in the summer.
Summer Tours Depart from Cornet Bay
On Saturday mornings and evenings all summer "The Island Whaler" takes you on an exciting chance to see Orca, and maybe even Humpback, Minke or Gray Whales.
Remember that Deception Pass Tours offers tours of the pass all season long.  It's your chance for an up-close look at the amazing sea-filled canyon separating Whidbey and Fidalgo Islands.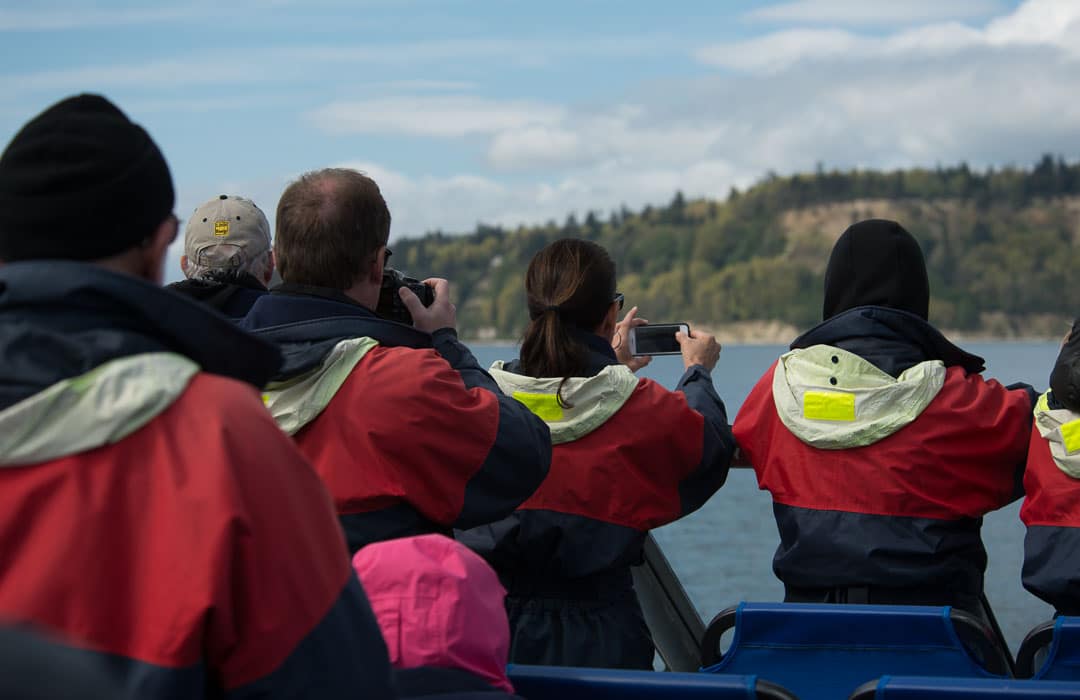 2022 Spring Tour Dates
March 25 - May 1
Most dates will offer two tours.
Tours run 2 1/2 to 3 hours.
2022 SUMMER Tour Dates
Saturdays - June through September 3
Morning and Evening Tours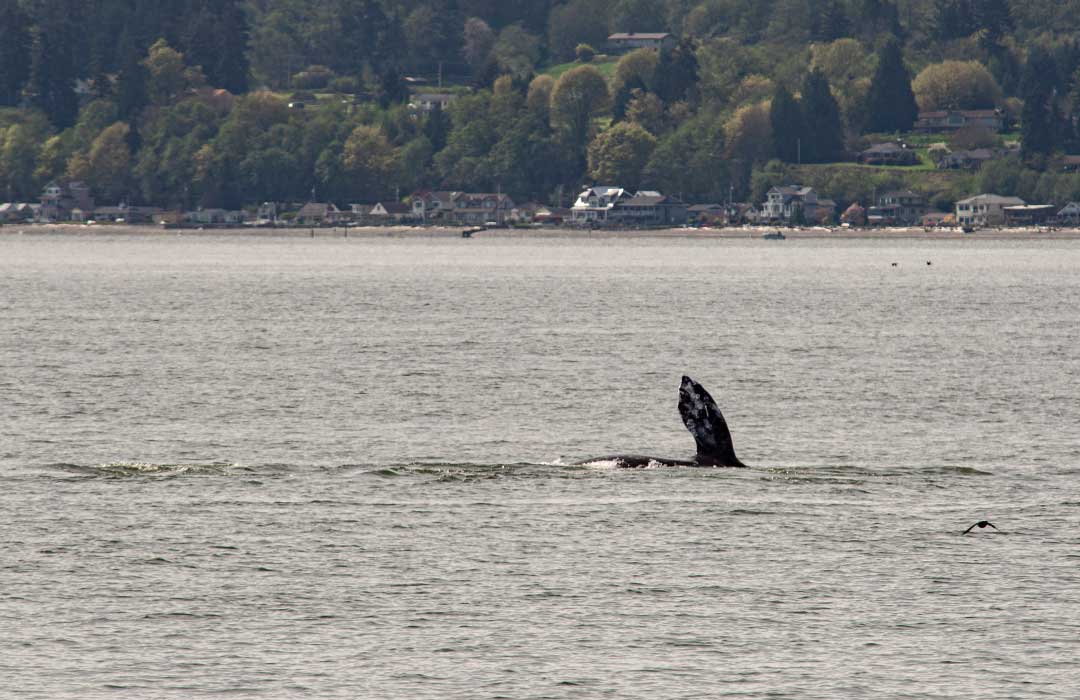 Watching Whales from Shore!
One of the most natural ways to watch our whales are from key shore locations throughout Puget Sound.
The Orca Network prepared a map of many of those locations and we're happy to share it with you.
Learn More...
Explore Some More!
Learn more about our whale population from Howard Garrett of the Orca Network...
Learn more!