24 Trails Off the Beaten Path
Do you want to get away from the crowds for your next hike? These 24 Whidbey and Camano hikes are some of the lesser-traveled paths.
Get your FREE copy of our guide at any visitor center
or
Click the guide to Download a PDF.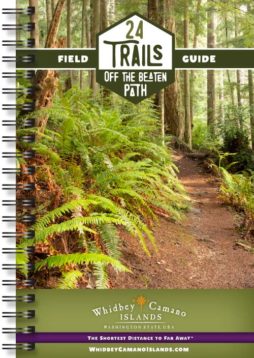 File size 24 Mb
Earth Sanctuary is a peaceful retreat where people walk through nature, visit sacred spaces as part of their own personal renewal.

Looking for something that's more of a stroll than a hike? The Waterman Shorline Preserve Trail is a short .3 miles each way.