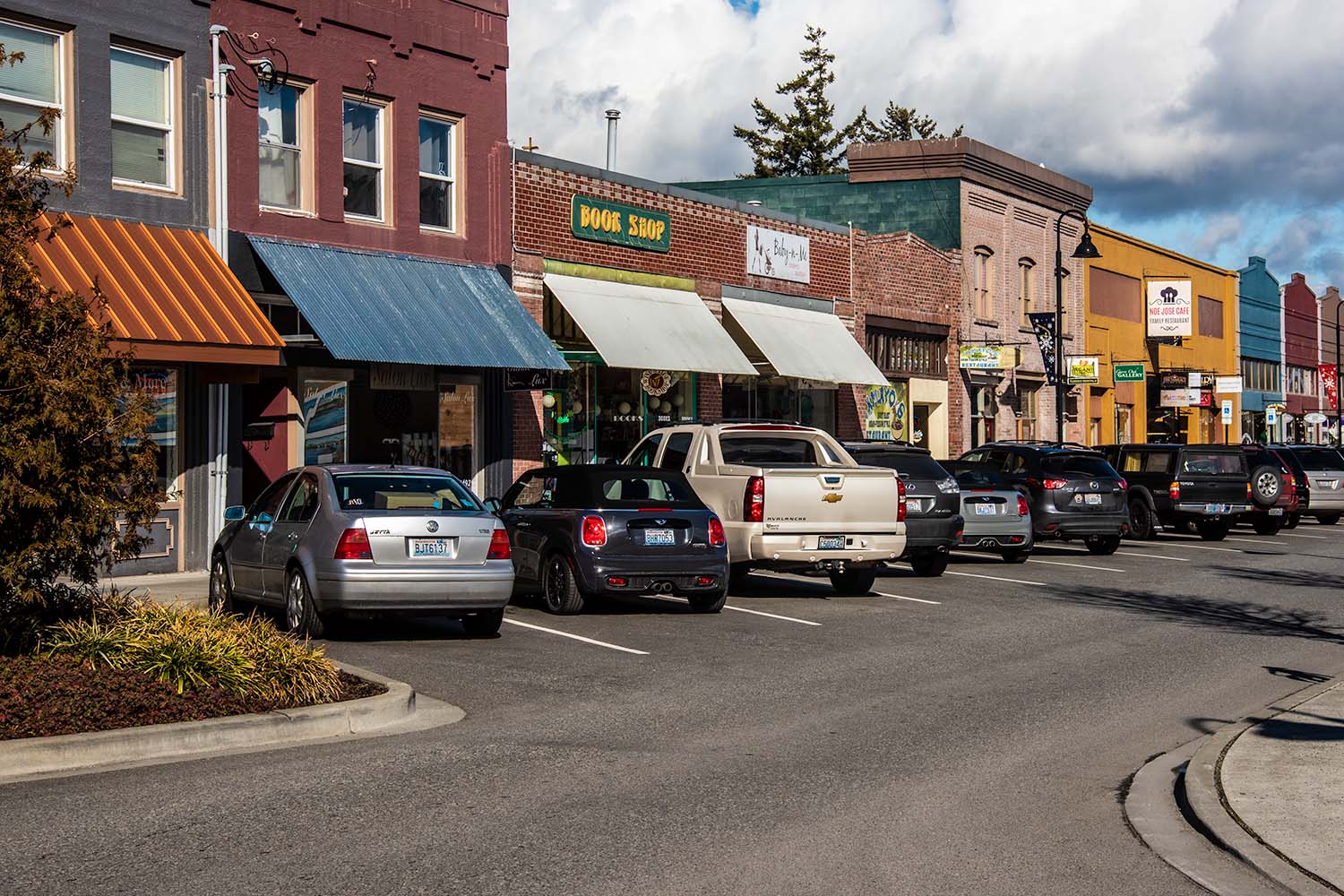 Our communities are filled with shops with great things for your and your home.
Since 1982 Ace Leather Goods has been creating hand-crafted leather goods.  They offer purses, backpacks, organizers, briefcases, and a lot more.  Their attention to detail and the use of scratch-resistant soft tanned leather means they'll look good for a long time. You can find Ace Leather Goods at art festivals around the region and at their online store here…

Artisan Crafted Home offers the finest collection of designer home furnishings, décor and accessories available in North America. Their unique, handcrafted products are made from all natural and sustainable materials. They work directly with skilled artisans to bring you the finest products at the lowest price.

Located in the Langley Village, Artworks Gallery is a co-operative enterprise of Whidbey Island artists working in a variety of media.

Bayview Farm and Garden is one of the top 100 independent garden centers in the United States.  Come visit and feel inspired.

Open Saturdays 10 am - 2 pm, April 30 to October -- The popular Bayview Farmers Market is centrally located to all of South Whidbey at SR 525 and Bayview Road. The easy-to-spot giant letters and colorful flags let drivers know that something tasty is going on.

The Braeburn is a locals favorite that visitors can't resist!  If the family is full of people who can't agree, The Braeburn is your home classics solution!

Located in what was Langley's fire station, Callahan's Firehouse Studio and Gallery features the work of Callahan McVay. You can also blow your own glass.

This family run farm, bed and breakfast, vineyard, winery and tasting room overlooks Saratoga Passage. The winery now includes a 6-unit bed and breakfast. Enjoy free wi-fi and, of course, breakfast at a real working winery! With nearly 6000 mature vines they produce award-winning estate whites. This winery is a perfect place to stop and enjoy the view while tasting ... Read More

Critters and Co. provides healthy food, tips to care for your pet, love, pet services, (nail and wing trims), toys and more.

Double Bluff Brewing is a destination for people who both love good beer and who appreciate the brewer's craft. Located in downtown Langley, Double Bluff Brewing is perfectly placed for a beer break.