When Seattle held a contest to find the region's best coffee, the winners were from Coupeville.  They promptly named their coffee, "Seattle's Best."
---
By Laura Hilton
Throughout the world, Seattle is known as a coffee capital, thanks largely to that famous mermaid. But locals know it's the whole Pacific Northwest region that roasts a mean bean, and in fact some of Starbucks' finest product began right here on Whidbey Island
I'm talking about Seattle's Best Coffee, and its journey from Coupeville to that famous Seattle empire.
If you've ever been to Coupeville on even a slightly warm day (it closes in the winter), you'll know of the very popular ice cream shop on Front Street, Kapaws Iskreme. Often seen with a line out the door, this beloved shop has been serving tasty treats to islanders for a very long time.
But back in the summer of 1969, recent University of Washington graduate Jim Stewart started his business The Wet Whisker there, serving 18 flavors of ice cream. He wasn't a coffee drinker until he took a job at a specialty coffee shop in Los Angeles, where he discovered the world of espresso and learned the process of roasting.
A plaque notes
the building's history.
Hooked on the wide variety of flavors, Stewart started serving coffee at The Wet Whisker, and his brother Dave became a partner in the business. Soon a location appeared in Seattle, and the brothers began roasting their beans in a facility on Vashon Island, where Jim moved in the early 80s. When the two opened a shop in Bellevue Square, the name Wet Whisker no longer appealed to the clientele, and they became Stewart Brothers Coffee.
Though now a common practice, at the time it was unheard of even for larger companies to buy coffee beans directly from farmers. Stewart was a pioneer in this area, taking trips to Indonesia, South and Central America, meeting with farmers and choosing only the best product. The business was growing fast, but a Stewart Brothers Coffee also existed in Chicago and had already trademarked the name, so the brothers abbreviated the name. But when Jim and Dave's blends won a competition in Seattle and received wide publicity, SBC quickly came to stand for Seattle's Best Coffee.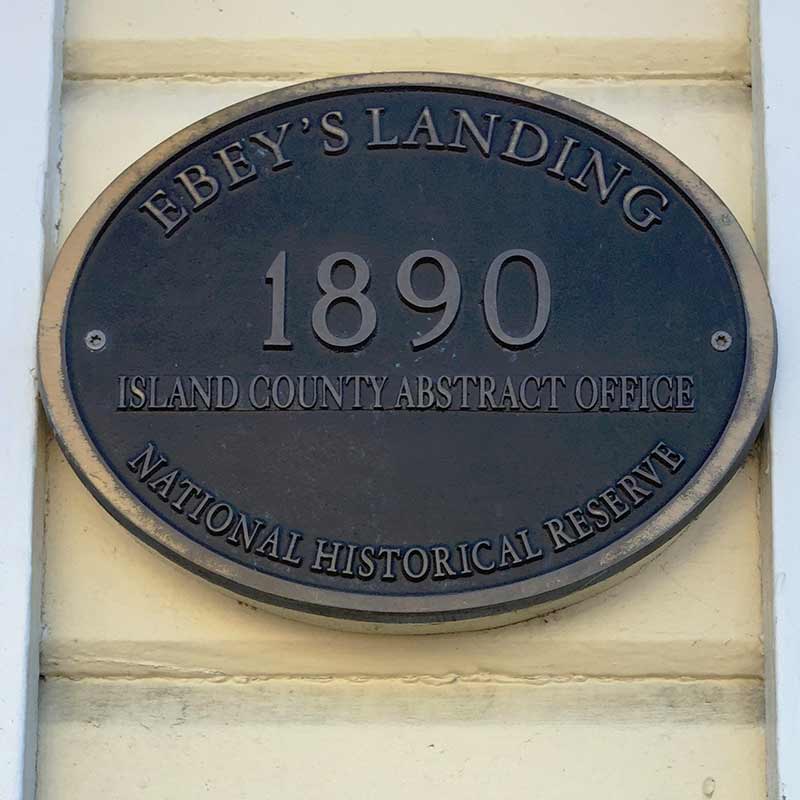 Another of the building's Plaques.
Visit Kapaw's Iskreme
As the company grew and grew, Jim Stewart eventually took a step back. He sold 60% of his shares but continued to stay involved with the part he loved best: traveling the world selecting the finest beans for roasting. He continued to do so until the day Starbucks bought the company in 2003.
READ ABOUT THE BUILDING'S COLORFUL PAST
Read More
The Wet Whisker and even Seattle's Best Coffee may now be a piece of history, but our islands have become home to an incredible abundance of fine local roasters. Both Whidbey and Camano Islands offer a wide variety of delicious blends, with fair trade options and family owned businesses galore. For a true taste of the Pacific Northwest, skip the mermaid this time and try one of ours!