Filmed on Whidbey Island, this award-winning short film is the story of a very precise man who mysteriously loses track of time and is presented with a mystery.
---
Click to watch the trailer for "The Hour After Westerly."
By Laura Hilton
At this point in the pandemic you may feel like you've watched everything Hollywood has ever made. But here's a chance for some fresh new content, made in our very own backyard!
The stunning natural beauty of Whidbey and Camano Islands have appeared in dozens of on-screen productions, but one of our favorites just became temporarily available to watch online for free.
Watch the Entire Movie...
Engagement ends January 17, 2021
Click to watch the making of "The Hour After Westerly."
Los Angeles filmmakers Nate Bell and Andrew Morehouse had a dream to bring "The Hour After Westerly" to life, a thrilling short story about the paths in life we might have taken. Originally published in the New Yorker in 1947, this Robert M. Coates story stayed with the creative duo a long time, and drove them to form their company Bellhouse Productions.
Never doing things by half measures, the pair decided to cast some big names and shoot on location in another state. With family ties to Whidbey Island, Bell knew just the place.
Filming at the Fort Casey Inn
©WeAretheFirehouse.com
The resulting short film is a gorgeously eerie tale, told on a backdrop of Central Whidbey locations and featuring the famous faces of Peter Jacobson and Shannyn Sossamon. If you were at WICA for last year's Whidbey Island Film Festival, you may have met the filmmakers or seen them awarded the Grand Jury Prize for best short film. This is one of a collection of prizes Westerly has scooped up in the last couple years, as it tours the film festival circuit and navigates COVID-19 disruptions.
Actress Shannyn Sossamon (left) speaks with
producers Andrew Morehouse (center)
and Nate Bell (right).
©WeAretheFirehouse.com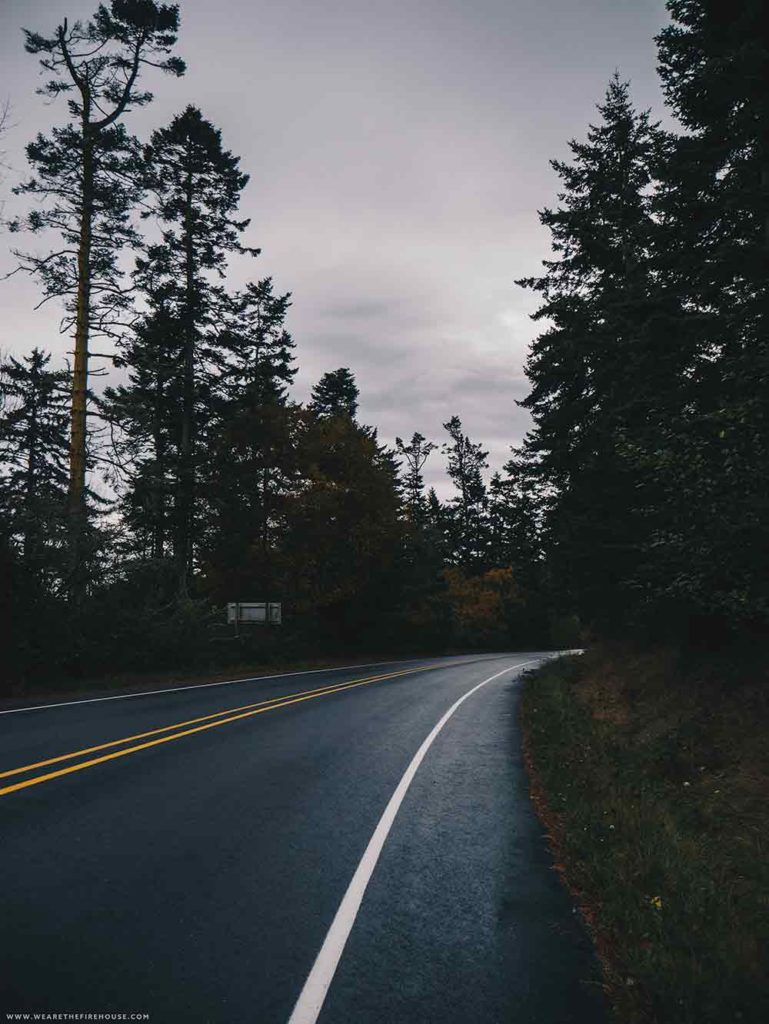 A Whidbey Island road on a cloudy day adds to the mystery of the movie.
Westerly has been selected for film festivals coast to coast, including three Oscars-qualifying festivals. After being nominated in eight different categories at FirstGlance, it took the honor of Debut Short Film as well as Best Actor award for Jacobson in the lead role (also nominated at the Burbank International Film Fest).
They've been selected for famous indie festivals like Julien Dubuque in the Midwest and WorldFest-Houston, where cinematographer William Hellmuth won another well-deserved award.
PLACES YOU MIGHT RECOGNIZE
IN THE MOVIE!
Fort Casey Inn
Coupeville Auto Repair - Coupeville
Phone Booth - Greenbank
Restaurant Exterior - Greenbank
Ebey's Reserve
Fort Casey
Admiralty Head Lighthouse
Crockett Lake
The pandemic has meant a lot of postponements though, such as their debut at the Taos Shortz Fest. It's meant even more virtual or semi-virtual versions of these glamorous events, like the Florida Film Festival or the Newport Beach Film Festival, which also both selected Westerly this year.
Morehouse and Bell didn't want to wait any longer to share their creation with a wider audience, so they've made it freely available online to enjoy. Just in time for our quiet holiday season, snuggled at home with our screens!