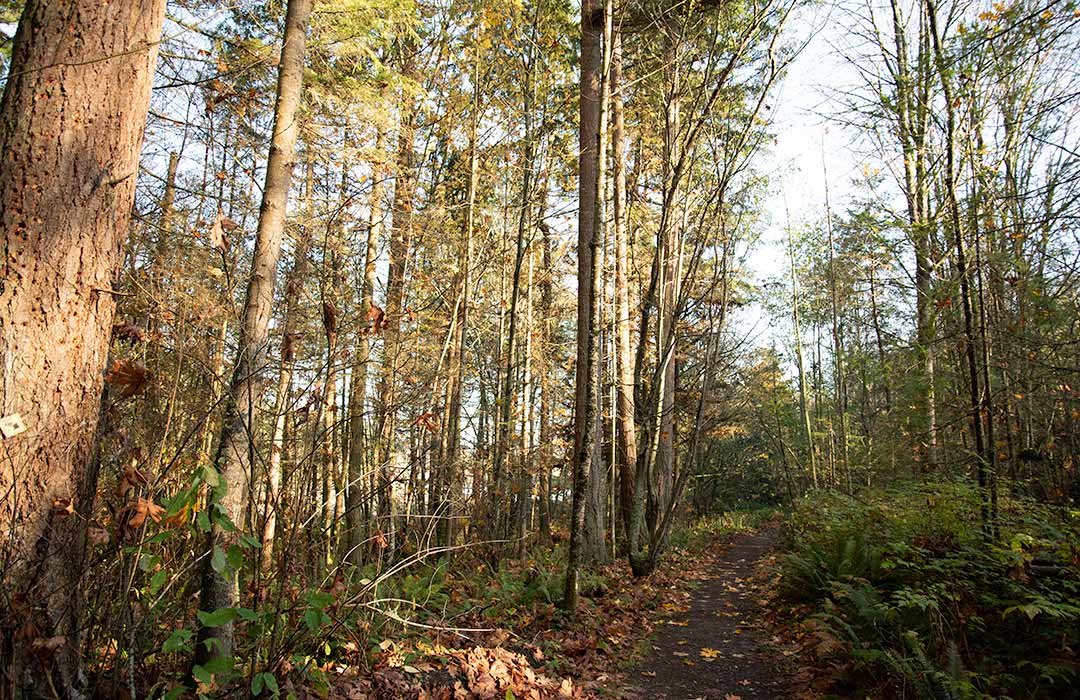 With flat trails and plenty to see, the trails of Elger bay are some of the best, easy trails around here. Located adjacent to Elger Bay Road, the trails are perfect for inexperienced hikers looking for a comfortable off-season experience.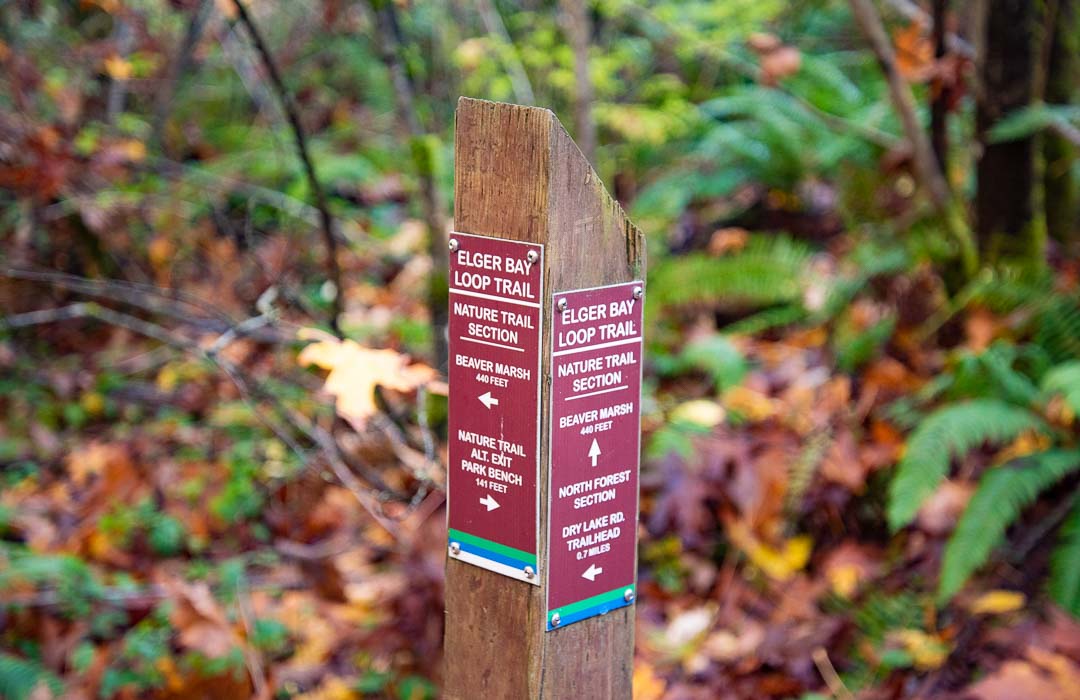 Trails are well marked with distances shown on the guideposts.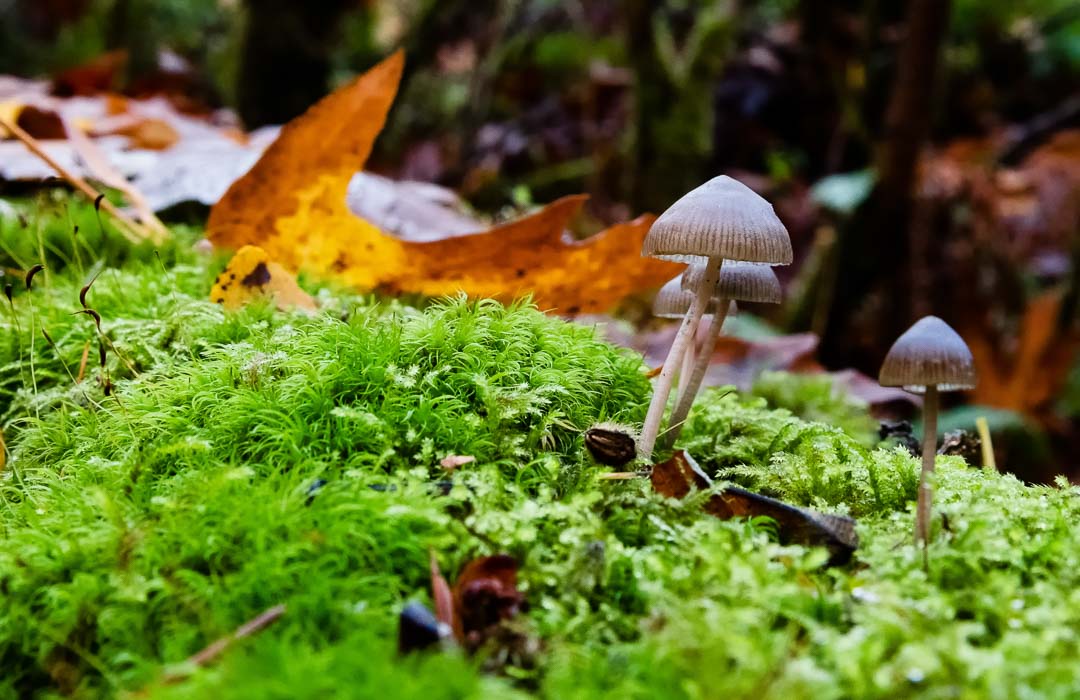 When you stop and carefully view this moss-covered log, you can't help but imagine a fairy-world is hiding just out of sight.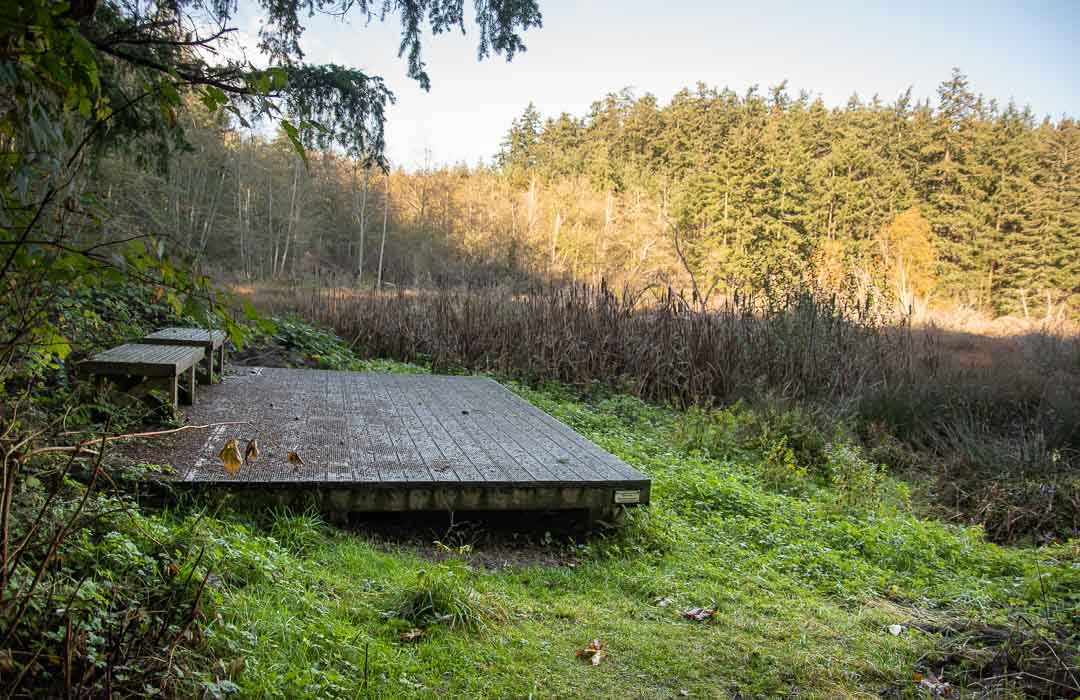 There's even a viewing platform for this beaver pond that's probably just a bit more active in the late spring and summer. And that's just another reason to come back to further explore Elger Bay Preserve.
Where is the Elger Bay Preserve Trail?