Discovering Oak Harbor's scenic and hidden hiking trails
By Nan Gage
Oak Harbor offers visitors many opportunities to explore their travel interests, from fine dining and shopping to military history and whale watching. What Oak Harbor may not be known for —but should be— is hiking and walking. There are several options for every activity level, from avid hikers to family strolls, and dogs are welcome on treks.
Deception Pass State Park, one of Washington's most popular destinations, has several trails that meander through the park. On the Whidbey Island side of the Deception Pass Bridge, Goose Rock Trail offers both perimeter and summit options. Cranberry Lake Trail is self-descriptive—it follows along the eastern edge of Cranberry Lake. West Beach trail takes you along Rosario Strait and several great spots for picnics.
The Dugualla State Park trails, once old logging roads, make hikers feel like they're in a distant and mystical land, yet entrance to the main trailhead is very close to Oak Harbor. This little-known looping network of trails wanders through 586 acres of alder groves, big tree forests, wetlands, and shoreline, which rewards your efforts with a secluded beach. Most loops are two miles or less, and all can be completed in a day. To get to the Dugualla trails, follow State Route 20 and turn north on Sleeper Road.  Follow Sleeper Road until it ends at the trailhead gate.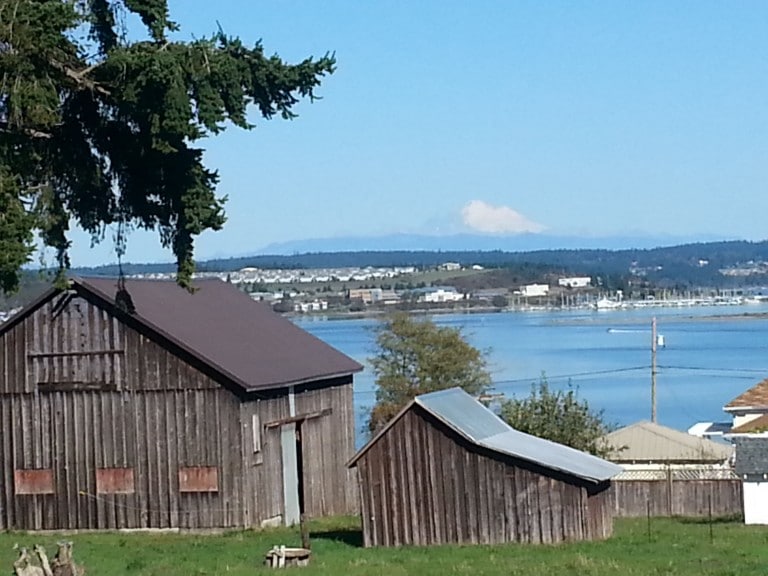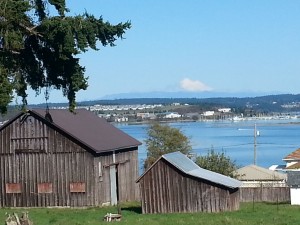 While the Scenic Heights Road walk is not a wilderness trail, and is in fact a paved street, it nevertheless offers a spectacular view of Oak Harbor the entire way. Choose your length, up to 7.5 miles, and be sure to bring your camera. You'll want to shoot lots of pictures. The road does not usually have heavy traffic, so you can safely walk with a friend or dog.
For an easy walk, but one you'll want to do over and over, treat yourself to a stroll along the Oak Harbor Marina. This lovely area, within walking distance of historic Pioneer Way and connected to John Pope Marine Park, offers the occasional bench to relax awhile and take in the beautiful waterfront view.
If you're looking for centrally located lodging, the Best Western Plus Harbor Plaza on Highway 20 is dog friendly and offers a hearty breakfast before you go hiking.
Nan Gage is a travel writer and tourism consultant, with a focus on Pacific Northwest rural and coastal destinations, although the occasional trip to Paris and Venice satisfies the urge to be surrounded by art and history.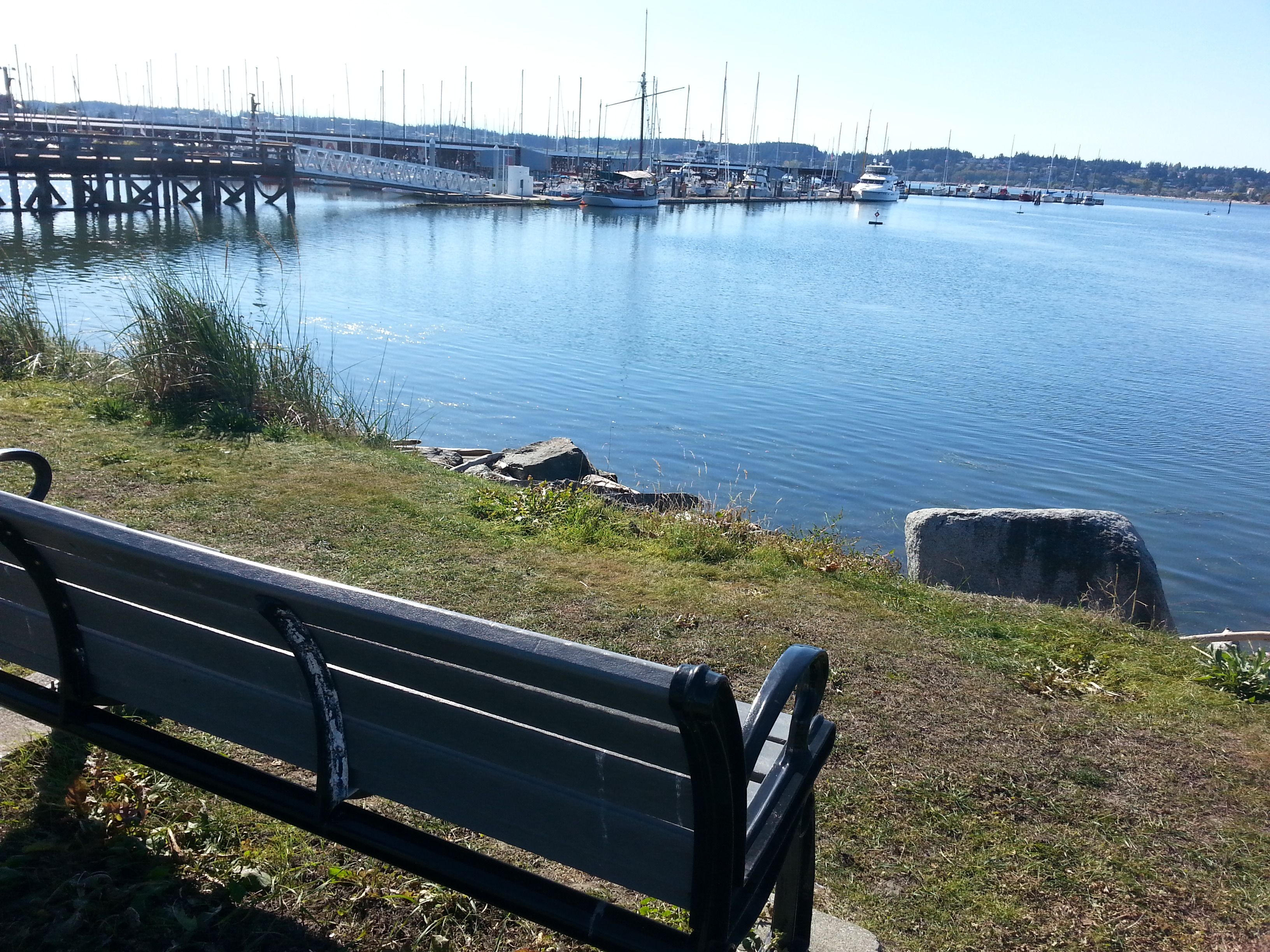 Benches offer the walker a place to rest at Oak Harbor Marina. Photo by Nan Gage.