The recently expanded South Whidbey Harbor at Langley, just downhill from downtown Langley, is both a great port of call for boaters and a great location for landlubbers. For that reason, it's our Best Beach This Month.
by Jack Penland
You sail into a quiet harbor and marina. You've spent several hours on the water traveling up from Seattle. There's an eagle that seems to be around this marina all the time and screams down to you, and anyone else around, that he's in charge. A small beach is off to one side, bed and breakfasts are a few feet away and Langley, the Village by the Sea, is just up the hill. You've reached the South Whidbey Harbor at Langley, commonly (if incorrectly) called The Langley Marina and it's Our Best Beach This Month.
post continues below…
To Get to South Whidbey Harbor…
From the Clinton ferry, take State Route 525 about 2.7 miles north to Langley Road and turn right.  Drive 3.3 miles to Cascade Ave.  Continue straight .3 miles to Wharf St. and turn right.  Follow Wharf St. down to the marina parking area.
While most people drive to Whidbey Island, some choose to go by boat. The newly expanded harbor is the perfect day trip from the Seattle area, giving the boat owner a chance to escape to the water and take a trip without going into open ocean.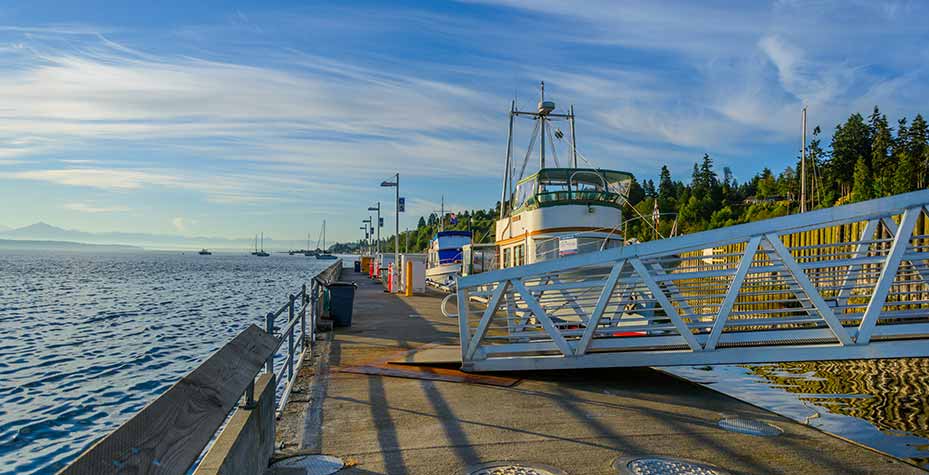 The Marina itself is well equipped for an overnight or extended stay, but that would leave the boater missing out on the sights and sounds of Langley. With music and nightlife (especially on weekends), a classic old-time movie theatre (digitally upgraded), seaside lodging and classic Bed and Breakfasts, along with live theatre, and restaurants, all within walking distance of the marina, a guest arriving by boat has all the options of a person who traveled by car.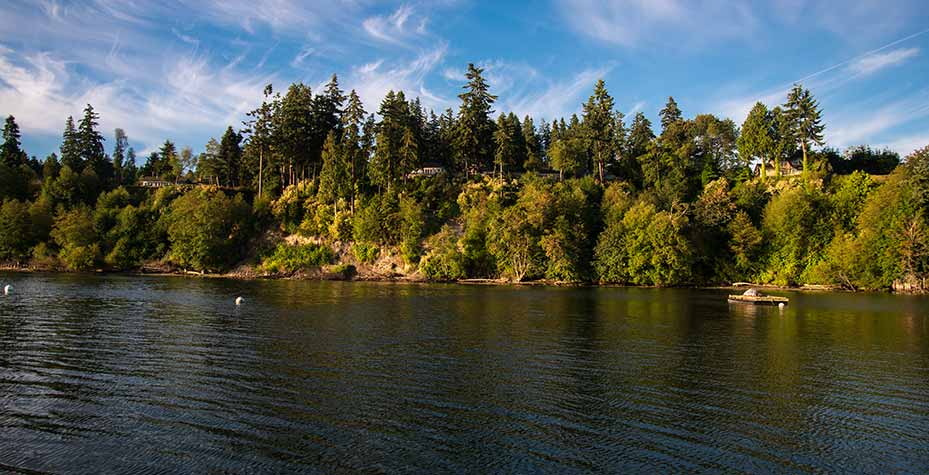 Conversely, visitors arriving by car will want to pack a picnic, park at the harbor, watch the boats come in and out and the bird life that calls the area home. At low tide there's a beach to walk, but be careful to get back before the tide comes in. There are Bed and Breakfasts on this beach and, because the view and beach access is so spectacular, if you want to stay at any of them, you'll want to plan far ahead.
The Port of South Whidbey operates the harbor and more information, including a live web-cam stream of the area, can be found here.