After a year of conditions making it nearly impossible to shoot new content, the film and television industry is finally back-and it's back on our islands!
---
By Laura Hilton
Whidbey and Camano Islands have taken many a starring turn as silver screen locations in the past, even attracting famous films such as Practical Magic and the yet-to-be-released Top Gun sequel (in collaboration with Naval Air Station Whidbey Island!).
As people begin tentatively traveling again, or daydreaming of future travel, naturally our beautiful islands come to mind. Two travel shows visited our shores this summer, both with an emphasis on sustainable travel and how to be a good visitor during these challenging times.
Our islands are scene stealers, and now that safety measures are possible, they are back in the spotlight once more.
The Jet Set
, a "boots on the ground" travel talk show, that covers a huge range of destinations and offers helpful tips about the latest travel safety guidance took in both Whidbey and Camano Islands over several days, and filled their time with adventure! You'll see the hosts throwing axes at Arrowhead Ranch, sailing onboard the historic SUVA schooner, and cozying up in some beautiful island inns, plus much more.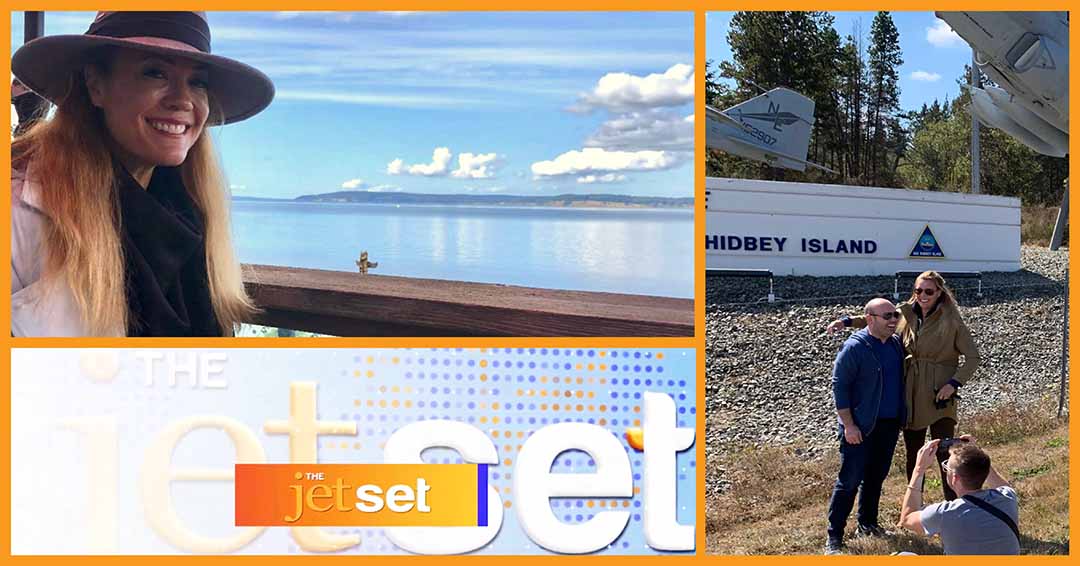 With support from the Transformational Travel Council, Joy of the Journey is an unscripted road trip web series exploring World Heritage sites and their surrounds. On a recent visit to Olympic National Park, the show's creators spent a few days on Whidbey exploring the sights, sounds, and tastes of the island. Look out for Deception Pass Tours, Langley Whale Center, Earth Sanctuary and the Organic Farm School in their upcoming episode, just to name a few.
Joy of the Journey hosts at
the Organic Farm School
Also this year, Bleacher Report released a new video featuring NBA player and Washington's own Isaiah Thomas, shooting hoops with islanders at South Whidbey's Community Park. The series explores hidden basketball courts in beautiful, off-the-beaten-path locations. Local high school student Jacob Ng helped raise funds for the initial construction of this court when he was in elementary school. Now a senior and hoping to pursue sports in college, it seems fitting that Jacob's early community service would eventually lead to him getting tips from a pro in the very spot he helped to create!
"It was incredible getting to work with the team and watching Jacob live out a dream. I am so proud of everything he accomplished. And the whole team was so professional and kind with him. You can really see the level of skill in their work."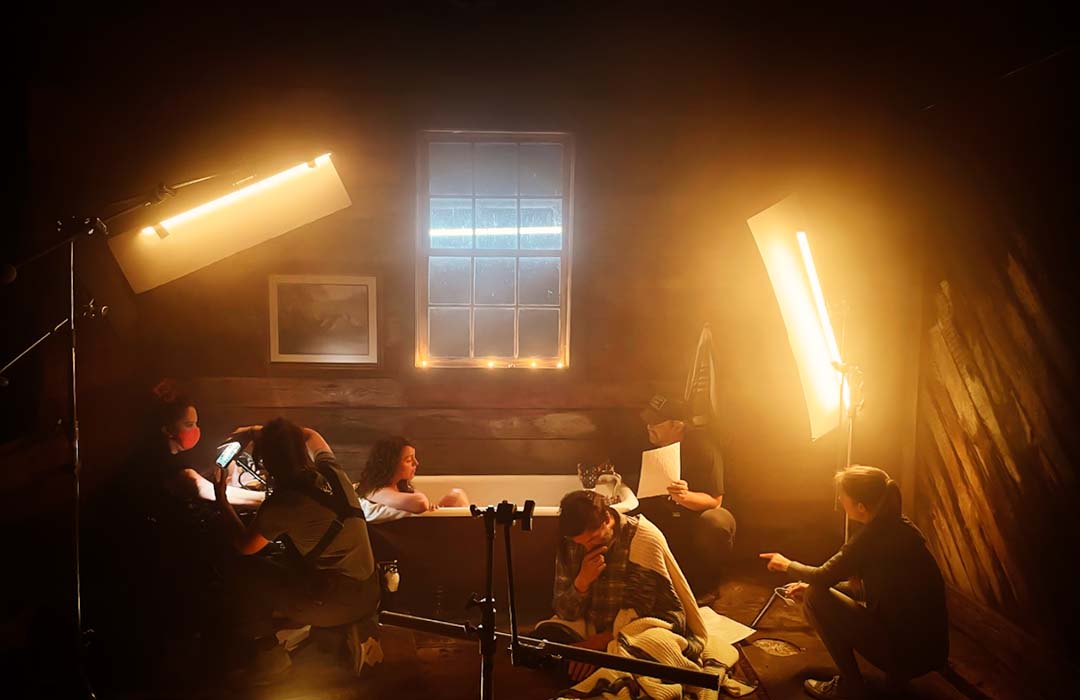 "To say that Whidbey Island is largely populated by guardian angels would be an understatement. At every turn, we encountered warm and generous partners for our film who trusted us with their properties, who provided us with beautiful meals, and who rode in on white horses at a moment's notice to save the day. We could not have had a more positive experience shooting our film on Whidbey Island, and we remain so grateful to the community there for welcoming us with open arms."
This story of grief and salvation was originally destined for the midwestern Great Lakes, and follows the story of a man who must let go of his lost love before he is lost forever himself. Whole elements of the script changed shape when the writer/director/actor team encountered the beauty of the Pacific Northwest and many hidden treasures of our islands. The result is a gorgeous and moody film shot almost entirely on Whidbey Island, incorporating locations from south to north. Not only will you see familiar locales like Cozy's Roadhouse and the Coupeville Wharf, you'll see them alongside familiar faces such as two-time Emmy-winning actress Merritt Wever (Nurse Jackie, Godless). This wonderful team had such a strong appreciation for what a special place the island is, and we can't wait to see their story come to life in 2022!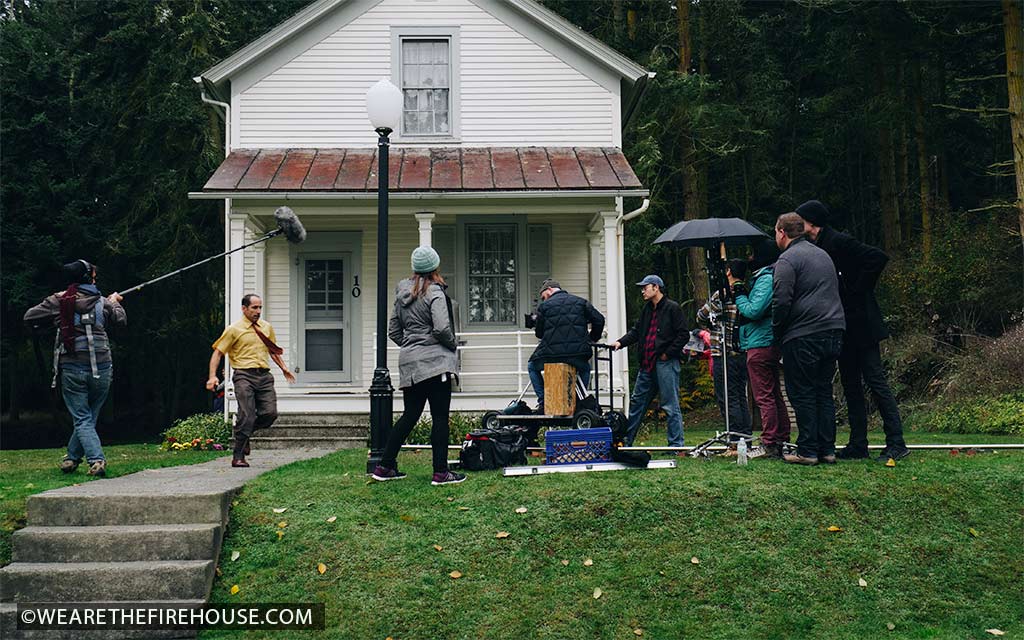 "The Hour After Westerly" filmed at Camp Casey
The scope of productions in Island County is wide. In 2021 the islands have seen projects ranging from
Kadhaliye
, the first music video of emerging artist Amal Manohar, to a commercial photo shoot by global retailer ASICS. Occasionally we get to play host to a feature film, and once in awhile that island magic will even work its way into the script itself. This was the case for
Midday Black Midnight Blue
, a gorgeous indie film created by a tight-knit group of Julliard-trained friends who've been working in the industry for years, but decided to collaborate during the pandemic shutdowns on something new.
Volkswagen Commercial
at Ebey's Landing
These productions are often a collaboration among several entities, and a great way to showcase our islands and involve creative locals.
Sherrye Wyatt
serves as Film Liaison for Whidbey and Camano Islands, getting producers on track with permits, locations, and making local connections within the community. This usually leads to positive economic activity when crews stay at local hotels, cater sets from local restaurants, and even hire local crew or actors. As an artistic community, we love to see these exciting projects recognizing the unique splendor of the islands and involving talented locals! Please reach out to Sherrye if you have a project of your own, or skills/resources you'd like to share with future productions.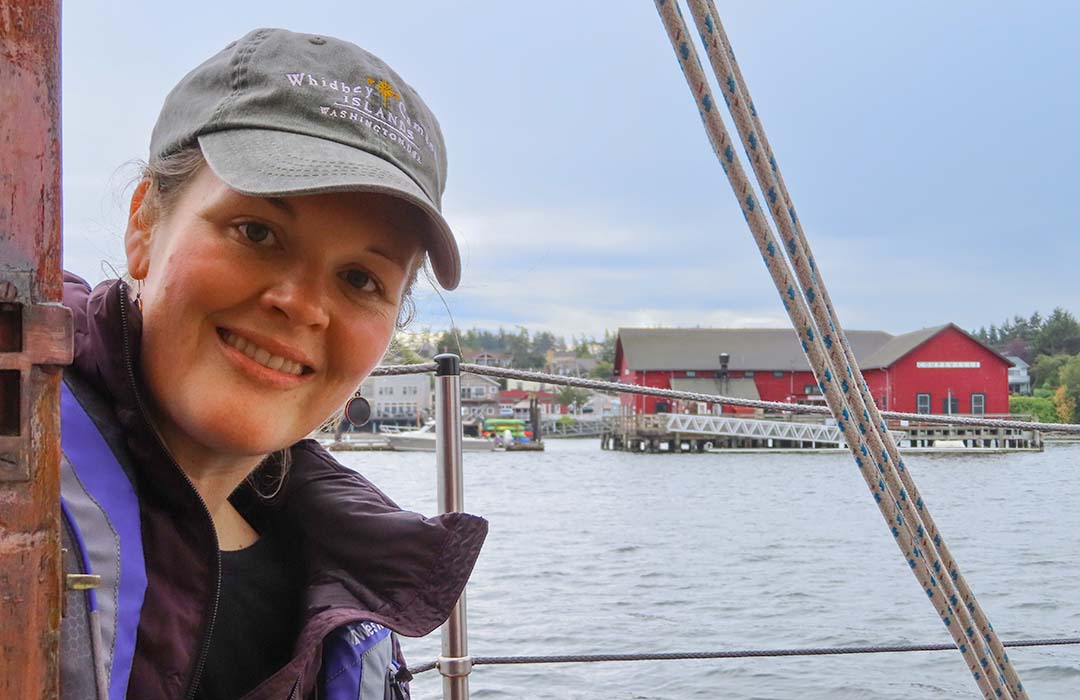 About the Author: Laura Hilton grew up on Whidbey Island and has since worked and traveled around the world, but this special place keeps calling her back.