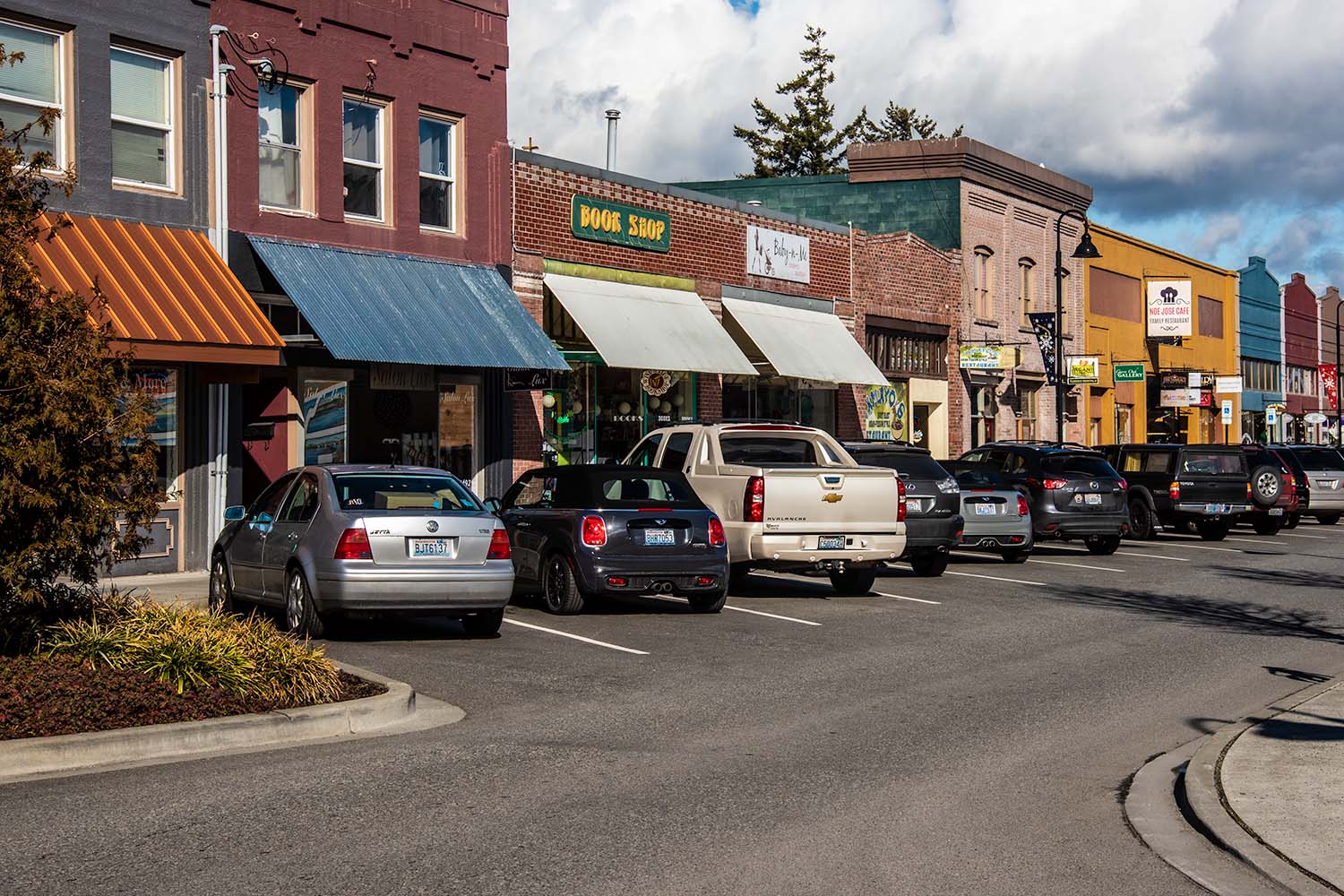 Our communities are filled with shops with great things for your and your home.
Italian food cooked like in Italy. Indoor & outdoor dining, a craft cocktail lounge, and a store full of Italian and local goods.

Coffee on the Cove is a casual coffee shop nestled within the historic Coupeville Wharf.

Open Saturdays 10 am - 2 pm, April 16 to October 15--Located in downtown Coupeville, this 40+ year-old farmers market is a perfect complement to a stroll through downtown.

Eckhom Farm is a real working farm that sells Whidbey Island raised pork along with honey, fruit and hay.  The farm is located on Ebey's Landing Historical Reserve and has been operating since the early 1900's.  In the spirit of the Reserve, the farm welcomes visitors when the work schedule allows (COVID-19 Update:  The farm is not accepting visitors at ... Read More

You'll probably laugh out loud when you shop Far From Normal, Coupeville's smile-filled gift shop.  Silly is the rule as you walk through a shop filled with fun signs, shirts, toys, games, mugs, and more.

Friends of Ebey's Landing National Historical Reserve is a non-profit citizens group dedicated to enhancing the reserve, the first such reserve in the United States.  Their efforts include fundraising, public outreach and educational activities and building public awareness of the reserve. Friends of Ebey's is the official fundraising arm of Ebey's Landing National Historical Reserve. You can shop online for ... Read More

Look out over Penn Cove while you enjoy Penn Cove Mussels!  Or, take advantage of their great selection of family favorites!

Whether shopping for yourself or for friends, Harbor Gifts on the Wharf has great knick-knacks, kits, sweatshirts, hats, gifts, and more.

This toy store has fun finds and tastes for all ages.  Kids will wander for hours and parents will find things from their own childhoods.

Since 1967, Island Trollers offers dolphin-safe, sashimi grade troll caught albacore. It's caught by American fishermen off the West Coast and canned in Washington State.  Then, it's shipped daily from beautiful Whidbey Island. Shop online here or at markets throughout the Northwest including: 3 Sisters Market bayleaf Payless Grocers Note: the map below takes you to 3 Sisters Market.