When the afternoon clouds and sun show promise of a pretty sunset, islanders are out to play.
by Jack Penland
On one particular sunny winter Sunday, the high thin clouds hinted at a special sunset. Camera and I chose South Whidbey State park and a bluff trail marked "Easy." Indeed, the trail was mostly level and one I'd recommend to those testing the idea of outdoor walks.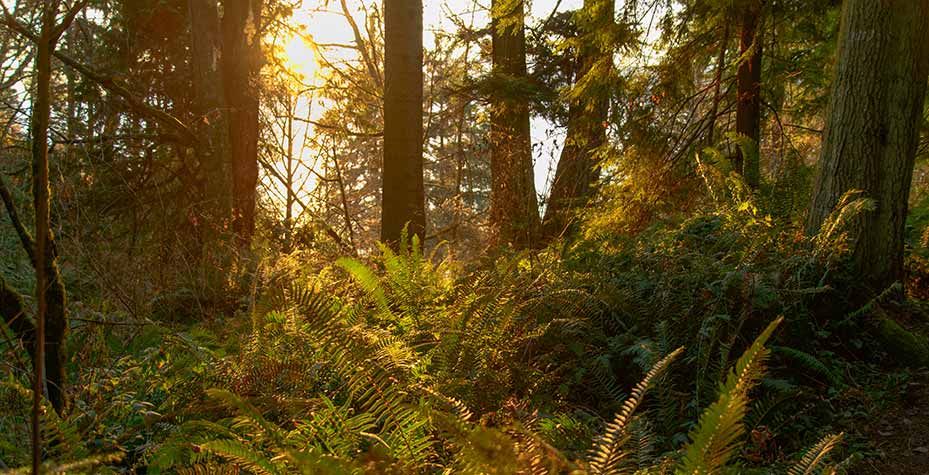 But, the setting sun instantly distracted me by spotlighting all the things around me with that golden glow of the "Golden Hour." Ferns and mosses were a vibrant green, and dared me to try to get an adequate image. "Do I include the sun?" "Maybe down on one knee?"
Another photographer was using the sun as a spotlight as she photographed, I think, her parents. I think I accidentally ruined one shot and apologized as I went by. Later I thought maybe my photographing her shooting photos of her parents might have been a good idea.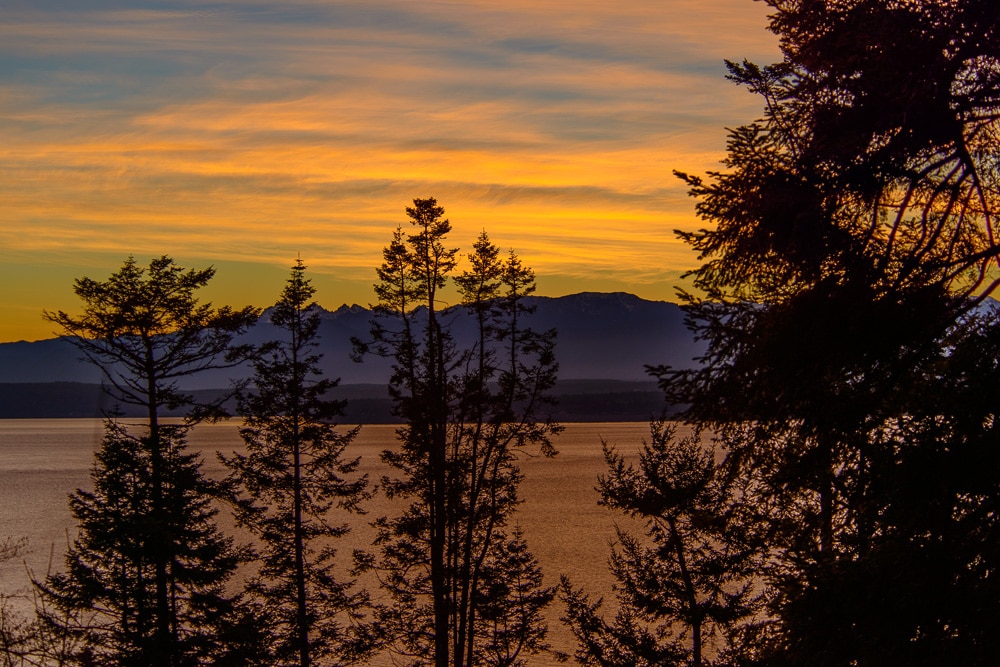 I turned my attention back to the sun. I wanted trees in the photo. Water, of course would be in this island image, but the trees are characters of these old-growth woods.
After hiking back and forth, I found my spot less than a minute's walk from the parking lot. It's at a bench where earlier a man was on his cell phone and what sounded like a very serious business call. He had left, so I took his place.
I kind of doubt he was there because the high thin clouds had hinted at a special sunset.