By Lara Dunning
Oak Harbor is home to the largest naval installation in the Pacific Northwest – Naval Air Station Whidbey Island (NAS Whidbey Island). The station, established in 1942, played a significant role during WWII and transformed the rural farming community of Oak Harbor into a town with deep military roots.
Today, as many as 8,400 men and women are stationed at NAS Whidbey Island and because of its surrounding scenic beauty with wooded forests, rolling farmlands, and jaw-dropping vistas of seascapes and snowcapped mountains, sailors often request to be stationed there. For retired Navy, the island is a popular choice, and many become stewards of the community, adding to the region's rich landscape.
One of the town's signature draws for military and Naval Air history buffs is seeing EA-18G Growlers as they soar through the sky and fill the air with their distinct roar.
The first planes landed in Ault Field in August 1942, and the earliest squadrons of aircraft to land on Whidbey were F4F Wildcats followed by F6F Hellcats.
NAS Whidbey Open House 2019
NAS Whidbey Island presents its annual open house June 22.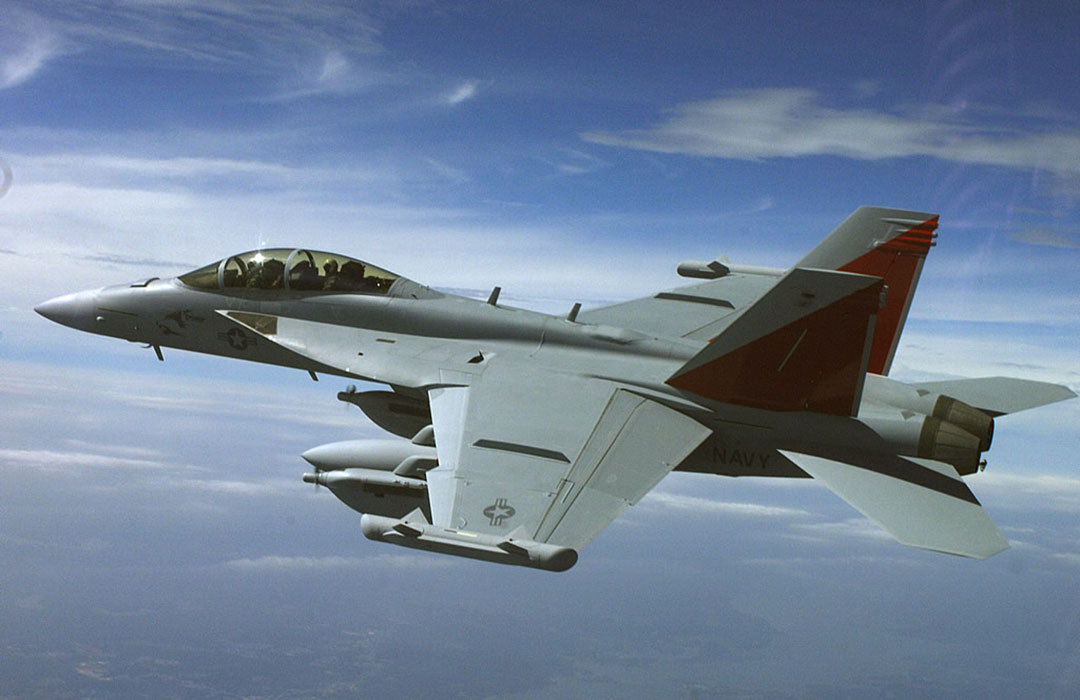 An EA-18A Growler in Flight
U.S. Navy photo
Oak Harbor's Military History
Almost a year before the attack at Pearl Harbor and the U.S. entry into WWII, the Office of the Chief Naval Operations directed the 13th Naval District to develop a base to support, re-arm and refuel Navy patrol planes defending Washington State's Puget Sound.
They chose Oak Harbor on Whidbey Island and the military went to work. Farmlands were replaced by hangars, barracks, and runways. The first planes landed in Ault Field in August 1942, and the earliest squadrons of aircraft to land on Whidbey were F4F Wildcats followed by F6F Hellcats.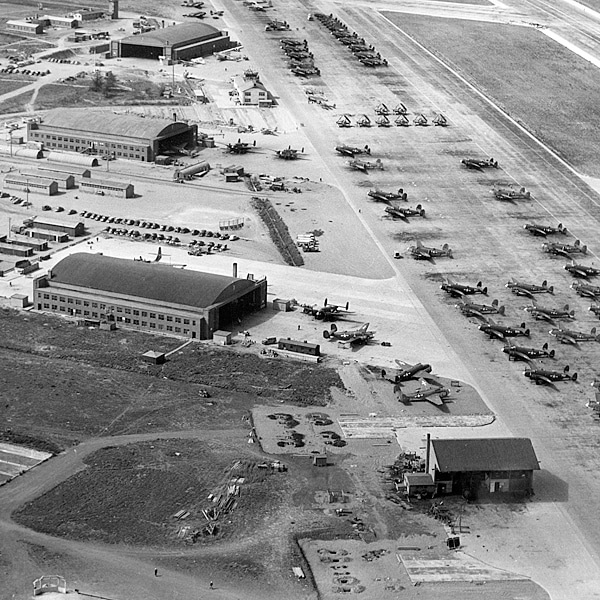 NAS Whidbey Island in the 1940's
A Perfect Location for the PBY-5A Catalina
Another reason the military choose Oak Harbor was the presence of Crescent Harbor.  The deep water bay was perfect for their "flying boat," the PBY Catalina.
These low-flying, long-range patrol amphibious planes and their crews were instrumental in conducting anti-submarine patrols, search and rescues, and maritime patrols.  Because of their sturdiness in inclement weather, they were used in the Aleutian Campaign. Today, many recognize the PBY for saving 56 men from shark-infested waters when the USS Indianapolis sank.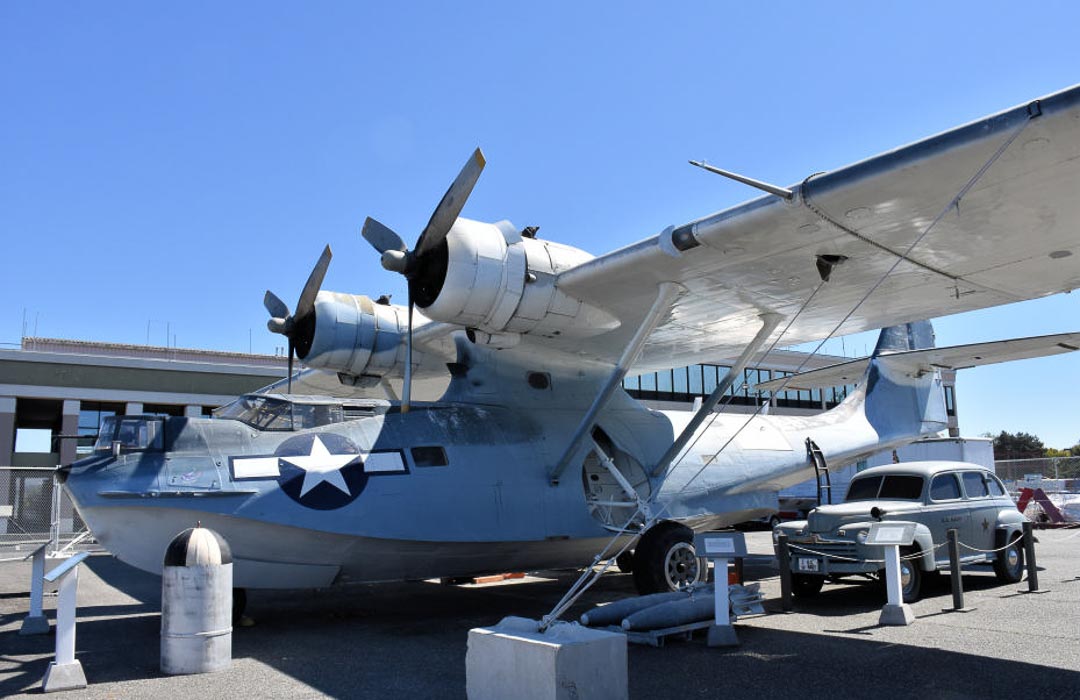 A PBY Catalina on display in Oak Harbor.
Photo: Lara Dunning
PBY-Naval Air Museum
To see a PBY-5A Catalina and learn more about the town's military history, visit the PBY-Naval Air Museum on SE Pioneer Way, near historic downtown. Created by WWII veterans, many of whom flew them, the museum engages visitors with stories told through photographs, artifacts, and hands-on activities.  They include squeezing inside a PBY nose gun and two flight simulators.
A must-watch feature of the museum is the video "In the Defense of the Nation," which shares stories of how the island transformed from a sleepy rural community into a premier Naval Station. Museum volunteers, most of whom are retired Navy personnel, are on hand to answer questions, share stories and walk through the exhibits with you.
Across the street from the museum is "Gerral's Girl," a PBY that was first assigned to the Seaplane Base in 1943. She is surrounded by other military vehicles like a U.S. Army truck, a U.S. Navy staff car, and a scale model of a modern aircraft carrier.
Visit the Museum
The PBY-Naval Air Museum at 270 SE Pioneer Way is open
Wednesday – Saturday: 11 a.m. to 5 p.m.
Sunday - 1 p.m. to 5 p.m.
A short walk away, at Windjammer Park, are the waters from which the PBYs used to land and take off.
The Squadrons of NAS Whidbey
NAS Whidbey Island is the premier installation in the Pacific Northwest and home to all combat ready, tactical electronic attack squadrons. In all, there are 22 active duty squadrons and 3 Ready Reserve squadrons based there. The air station also maintains a Search and Rescue Unit that flies 3 Sikorsky MH-60S Sea Hawk helicopters.  Their search and rescue unit often assists local agencies in rescues and medical transports.  NAS Whidbey Island Search and Rescue conducted 69 total missions throughout Washington State last year, including nine searches, 43 rescues and 17 medical evacuations.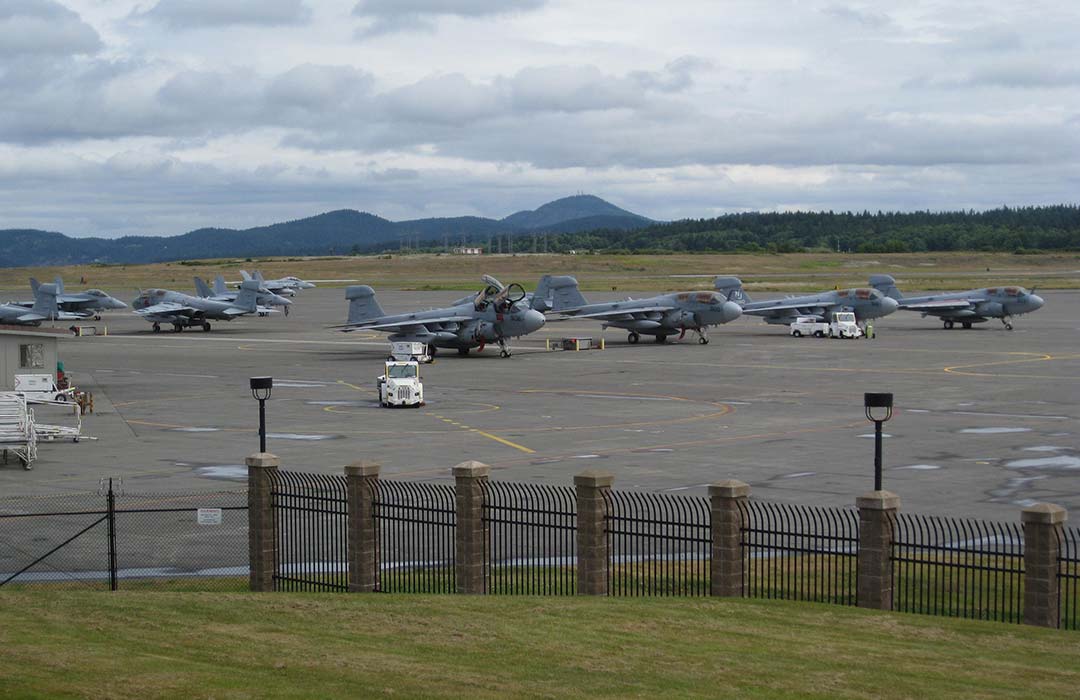 Various aircraft on the tarmac at NAS Whidbey Island.
Photo: Joe A. Kunzler, Avgeekjoe Productions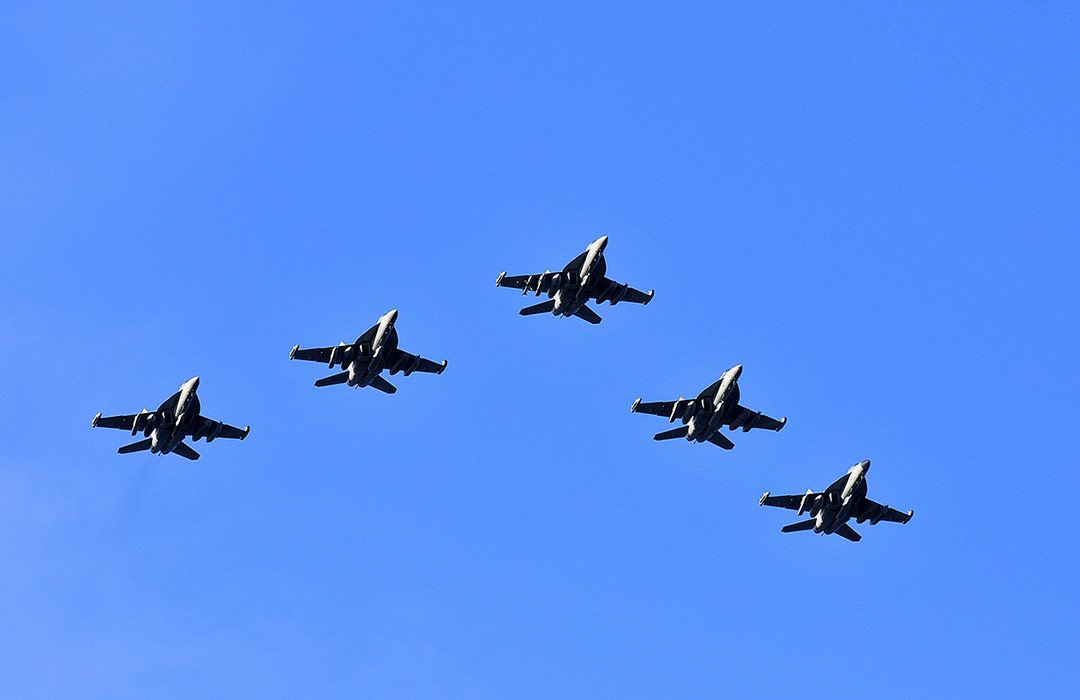 Growlers in formation
U.S. Navy photo
NAS Whidbey Aircraft and Mission
You're likely to see (and hear) several types of planes during your visit. The base supports EA-18G Growler, P-3C Orion, EP-3E ARIES II, P-8 Poseidon, C-40 Clipper aircraft, and MH-60S Sea Hawk. Naval Air pilots conduct training flights over the Naval Outlying Field (NOLF),  just a few miles south of Coupeville. See a schedule of training flights, here.
Growlers are considered all-weather, electronic attack aircraft with the primary role of suppressing enemy electronic capabilities through tactical jamming and the delivery of high-speed, anti-radiation missiles. Pilots conduct training operations that simulate landing the jets on an aircraft carrier at sea. They are thrilling to watch — you can feel them in your bones as they get close overhead— but they are loud. If you're going to watch for any length of time, ear protection is advised.
Each year, NAS Whidbey holds an open house for the public. Static displays of aircraft include an EA-18G Growler, P-8A Poseidon, P-3C Orion, MH-60 Sea Hawk helicopter, and a C-40 Clipper. There are guided tours, aerial demonstrations, and family-friendly activities. Find out more here.
A Beach With Mighty Views
Moran Beach is one of the smaller beaches on the island, but being less than a mile away from Ault Field at NAS Whidbey it is a prime spot to watch pilots as they perform flight training over the blue waters of Admiralty Inlet. Oh, and I should mention, on a clear day, you'll see the Olympic Mountains!

Leave a Love Lock
A unique military experience is the love locks at THE LOFT on Fidalgo & Dock in historic downtown Oak Harbor. You might have heard about the love lock tradition for couples to leave a lock to symbolize their love for each other. The love locks at the "Heart of a Solider" are dedicated to men and women that serve our country. Some locks are left for families members in the service and others are from individuals who want to show their support. Bring a lock and make it an experience.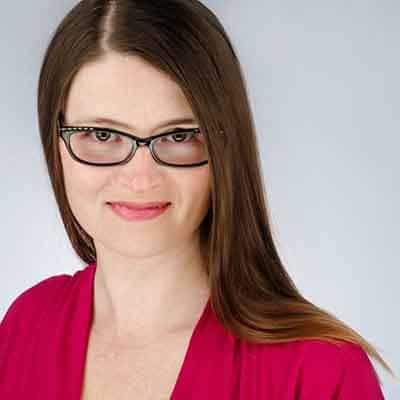 About the Author: Lara Dunning has a serious passion for small towns, history, food and light adventure. She has over 100 published travel articles, and on Small Town Washington & Beyond she shares her stories about small town traveling.